It has been just over a year since Richard Jones became chairman of the Financial Accounting Standards Board (FASB). As he continues in the role, Jones said the Board's activities and priorities in the year ahead include agenda outreach, post-implementation reviews, and progress on existing projects.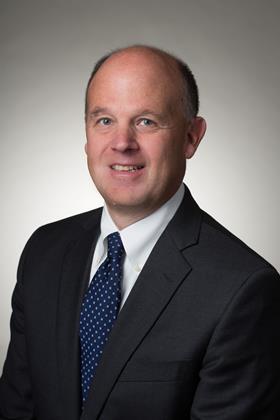 "One of the things I've been very pleasantly surprised about is the willingness of different stakeholders to engage in our process," Jones told Compliance Week.
FASB began an agenda consultation project this year. Staff talked to more than 200 stakeholders, including 70 investors, in the first half of the year to "start with a clean sheet of paper" and hear their thoughts on improvements to financial reporting on which the organization should be working.
"We waited until December 2020 to announce the project because of the uncertain environment we were all dealing with. We wanted our stakeholders to be able to actively engage in the process," Jones said. "I came here to set an agenda for our stakeholders—not solely for Rich Jones—and an important part of doing that is outreach to hear what issues are most important to them."
The end product was the publication in June of an invitation to comment on the future standard-setting agenda of FASB. During the period it is out for exposure, anyone can provide feedback on any aspect of the document.
"We are happy with the preliminary favorable reactions we received," Jones said. "We have received the level of comments we expected as of now, and we expect a flurry of responses in September when the comment period closes."
Jones noted the document has many different inputs and not everyone has the same views. "This process allows us to get their perspectives and do a deeper dive to see what the most important issues are for our stakeholders," he said. "There are lots of good things we could work on, but we do have a limited capacity and have to make decisions about prioritization in our agenda setting.
"Although the document can look a little intimidating because it is 40 pages long, we are hoping people will share perspectives on any part of it. The response doesn't have to be fancy or long. We can only accomplish our mission with effective stakeholder input."
FASB will be continuing outreach and discussing results of this project for the balance of this year.
Improvements to major standards
Another way the organization obtains input is its post-implementation review of recent standards, including revenue recognition, leases, and credit losses (CECL). "These reviews are a quality control process for major standards with a dual purpose: to examine how standards are working and whether any improvements are needed, and to identify lessons learned that can influence the Board's future standard setting," Jones said.
Updates include the July issuance of ASU 2021-05 on lessor accounting for certain leases with variable lease payments. "We have received consistent feedback that the prior accounting model that resulted in Day 1 losses did not reflect the economics, and we got overwhelming support the changes made greatly improved information for investors," Jones said.
FASB recently added two CECL projects to its agenda, relating to acquired loans and troubled debt restructuring, as a result of stakeholder input aided by a May 2021 roundtable. The agenda sits at 28 existing projects, some of which precede Jones' tenure.
"My first focus when I joined was to get a sense of the direction the Board wanted to take on the existing projects—to get their perspectives on whether we had 'achievable standard setting' and whether these projects made sense for us to work on," he said. "We've made good progress, and we continue to do agenda outreach to make sure we have capacity for any new projects added to the agenda."
Project updates
Segment reporting is a longstanding project that is still in progress. The Board is continuing with a model that relies on segments being based on the chief operating decision-maker's management approach.
"We chose the 'through the eyes of management' approach rather than a more prescriptive approach for all companies, because if this is the information management uses to manage the business, wouldn't this be the best information to provide investors?" Jones said.
The project is also focusing on providing additional information about segments, including disaggregated expense information. Jones indicated an exposure draft would likely be issued the end of this year or beginning of next year.
Accounting for goodwill is another legacy project. It was added to the agenda a year ago to address the declining value of acquired goodwill over time. FASB is still getting additional input before issuing an exposure draft but is heading down a tentative path of adding amortization to the existing impairment model.
"Everybody has strong feelings about goodwill, but they are not necessarily all the same," Jones said.
Because the International Accounting Standards Board (IASB) is currently looking at acquisition accounting that may or may not address goodwill, FASB has slowed the pace of this project somewhat. Jones anticipates an exposure draft will not be issued until sometime in the first half of 2022.
Future focus
In addition to items on the agenda, FASB has been considering whether to add projects on digital assets and climate change.
"Last year, the Board received an agenda request to add digital assets accounted for under an intangible asset model, but we decided it was not a pervasive financial reporting issue at that time," Jones said. "We only observed a couple of public companies with material amounts of digital assets carried at historical costs, and the AICPA (American Institute of Certified Public Accountants) had issued guidance explaining existing accounting models to apply to different digital assets."
Jones noted a number of interested parties want FASB to explore the topic. "There could be changes in pervasiveness, new information, and different scope we might want to consider," he said. Jones added the scoping of different types of digital assets to include in an accounting model is not necessarily easy, based on the type of assets and the intention of the parties using the assets.
The Board would potentially also consider whether there could be a need for an accounting model that would include other commodity assets, like certain precious metals, that have similar attributes to certain digital assets.
Environmental, social, and governance (ESG) reporting is another hot topic area where investors and others are seeking additional information. At this time, the Board is not planning agenda changes.
"The FASB issued a staff education paper in March that covered the intersection of environmental and sustainability matters with accounting standards," Jones said. "The FASB's mission is to focus on financial accounting and reporting, and in many cases, existing standards already address how environmental regulation affects accounting."
Jones noted there are other changes in the business and operating environment, like shifting consumer preferences, that already come into play in many accounting standards and are considered when financial statements are prepared (including future revenue trends, impairment assumptions, fair value assessment, and market participant assumptions).
"Many sustainability discussions go beyond financial accounting and reporting, and this is not currently part of FASB's mission," he said.
Finally, FASB is facing challenges from the pandemic that will likely persist. The Board has continued to hold regular meetings virtually, prioritizing items of most importance to stakeholders, deferring effective dates of certain new standards, and implementing longer review times into its process.
"We were all hoping to come out of this pandemic in a straight line, but we are going to come out with a few bumps," Jones said. "As we learn to live with the different situations, we are very eager to help our stakeholders through this time."

Maria L. Murphy, CPA, is a regular contributor to Compliance Week's accounting & auditing coverage. She is a senior content management analyst, accounting and auditing products, CCH tax and accounting North America for Wolters Kluwer and a freelance writer and editor.
View full Profile