They say success has a thousand fathers, but failure is an orphan. It wasn't one Volkswagen executive who thought to install illicit software into diesel motor vehicles. It wasn't one engineer or shop floor worker. It was the brainchild of several, perpetrated and concealed by many. When the Volkswagen Dieselgate scandal broke in 2015, however, no one at the German automaker stood up to accept culpability.
The software, known in the auto industry as a "defeat device," is prohibited under the Clean Air Act. In Volkswagen's case, it sensed when a vehicle was being tested for compliance with applicable emissions standards. Once certain inputs were recognized (like the movement of a steering wheel), the software produced compliant results. During normal vehicle operation outside a testing environment, the software did something very different: It caused the emissions control system to underperform or fail to operate, resulting in increased pollution up to 40 times above permitted levels, according to U.S. officials.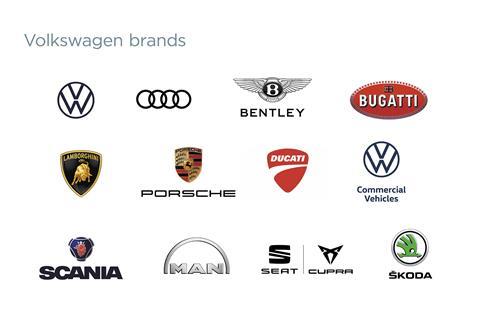 Sixteen Volkswagen, Audi, and Porsche diesel models contained defeat devices between model years 2009-16. Still, no one at Volkswagen initially accepted responsibility, least of all former Chairman of the Board (CEO) Martin Winterkorn, who denied any knowledge of the defeat device. As the mystery of who orchestrated the diesel emissions cheating unraveled, the names of several top managers splashed across the headlines.
Conversations began in the 2000s and continued through the Great Recession (2007-09) as certain high-ranking individuals realized the company's new diesel engines would not meet U.S. emissions standards. Years had been spent on the development of clean diesel technology. Volkswagen's research and development costs had been steadily climbing and saw a particularly high year-over-year increase (31.1 percent) in 2008. Decisions were made. Beginning in 2009, the defeat device software was installed into Volkswagen's new clean diesel engine imported and sold in the United States.
"Introducing clean diesel technology … in the market enabled us to reach significant milestones for diesel engines in 2009, which will ensure that we will remain the innovation leader in the field of diesel engine development. … These engines have enjoyed considerable success in the North American market in particular, which tends to have a low take-up of diesel," Volkswagen's 2009 annual report stated.
Volkswagen spent years promoting clean diesel as an alternative to hybrid and electric vehicles. The TDI ("Turbocharged Direct Injection") diesel engines were touted as innovative and environmentally conscious for their fuel efficiency and engine power. In fact, the Jetta TDI clean diesel won the 2009 Green Car of the Year award at the LA Auto Show because of its "excellent fuel economy coupled with outstanding driving characteristics and low emissions," according to the Volkswagen 2009 annual report. Americans were all over it.
But while diesel engines produce less carbon dioxide than gas engines, they also produce something far nastier for the environment: nitrogen oxide (NOx). NOx causes air pollution by mixing with the ozone and chemically changing into smog. The effects of NOx factor into acid rain, damages in plant life, asthma in children, cardiac problems, and cancer.
"There was not one single mistake, but rather a chain of errors that was never broken."

Hans Dieter Pötsch, Volkswagen's chairman of the supervisory board
This duplicity went on for several years undetected. The first sign of trouble for the auto giant came in March 2014.
A West Virginia University study commissioned by the nonprofit International Council on Clean Transportation identified several discrepancies in NOx emissions between road tests and Environmental Protection Agency (EPA)/California Air Resources Board (CARB) tests on the dynamometer (a device for measuring torque, power, and engine development activities). Rather than come clean, Volkswagen doubled down on the lie. The company arranged a phony recall of its vehicles ostensibly to address the discrepancies while actually working to perfect its cheating software. Now, the clean diesel vehicles would start in "street mode" but switch to "dyno mode" when the defeat device realized the car was being tested.
During this period, Volkswagen engaged in back-and-forth discussions with CARB, in coordination with the EPA, in which it sidestepped regulators' persistent technical questions to obstruct them from the truth. This runaround carried on for 16 months, according to Alberto Ayala, then-deputy executive officer of CARB, in a Netflix documentary about the scandal, "Dirty Money."
In the end, the company did not admit guilt of its own volition but out of force. Volkswagen confessed to the diesel emissions cheating scandal in August 2015—after the EPA threatened not to certify its 2016 vehicles (including even gasoline vehicles) unless the company came clean, according to the Netflix documentary. In total, Volkswagen sold approximately 590,000 vehicles with defeat devices in the United States. Worldwide, the number of vehicles sold with illicit software installed was roughly 11 million.
On Jan. 11, 2017, Volkswagen agreed to plead guilty in U.S. federal court, pay a total of $4.3 billion in criminal and civil penalties, and submit to a three-year monitorship. The U.S. Department of Justice (DOJ) also indicted six Volkswagen executives in connection with the scandal: Heinz-Jakob Neusser, Jens Hadler, Richard Dorenkamp, Bernd Gottweis, Oliver Schmidt, and Jürgen Peter.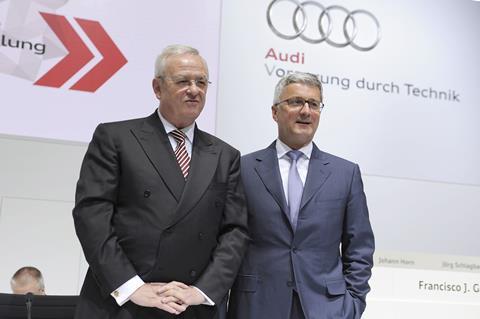 Other Volkswagen employees faced consequences. Winterkorn was forced to resign one day after making his public statement of purported ignorance in 2015. James Liang, who helped with the development of the defeat device and with the phony recall, pled guilty to fraud in January 2017 and was sentenced to 40 months in prison. Also in January 2017, Christine Hohmann-Dennhardt, Volkswagen's former group board member for integrity and compliance, left the company. She had joined the company and started her board function in October 2015, just after the diesel crisis started, and was replaced by Hiltrud Werner in February 2017.
Later, in May 2018, Winterkorn was indicted by a federal grand jury in the Eastern District of Michigan for conspiracy and wire fraud connected to the emissions cheating scandal. Winterkorn remains a fugitive of justice in the United States today.
"Going back to, I think, 2006, it's clear that things at least came to [Winterkorn's] attention," former New York Attorney General Eric Schneiderman alleged in "Dirty Money."
"Hundreds of very high-level executives and engineers knew about this. We didn't find one e-mail from anyone saying, 'Maybe we shouldn't do this,' or, 'This is against the law,' or trying to put the brakes on this system. So, this was a corporate culture permeated by fraud," Schneiderman asserted.
Volkswagen's chairman of the supervisory board, Hans Dieter Pötsch, made a similarly damning remark, admitting that a culture of tolerance for rulebreaking allowed the deception to go on for a decade.
"There was not one single mistake, but rather a chain of errors that was never broken," Pötsch admitted at a December 2015 news conference.
Volkswagen's double mandate
Spotlight on Larry Thompson, VW's independent compliance monitor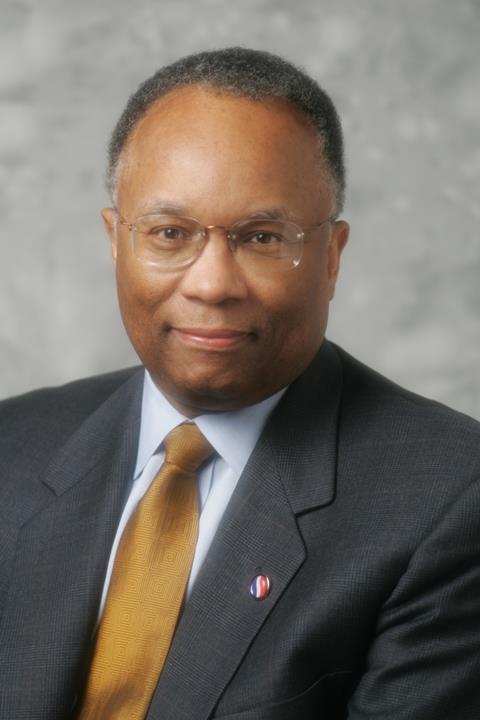 When asked what it was like working with Larry Thompson through the three-year monitorship, leaders from Volkswagen and the monitor team came up with the same answer: It was an honor.
Hiltrud Werner, Volkswagen board member and head of integrity and legal affairs, said, "We were very happy to get Larry Thompson … who has such a capacity in law and compliance." About Thompson coming out of retirement to take on the role, Werner said Volkswagen was happy "he would be willing to do that."
Scott Marrah, one of Thompson's deputy monitors, called it a highlight of his career, saying, "It's an honor and privilege working for Larry. He is an amazing lawyer. He has great judgment. He is one of the most accomplished and well-respected lawyers in the United States generally and also particularly in the area of compliance."
Larry Dean Thompson, now 75 years old, was born in 1945 in Hannibal, Mo. He shares his hometown heritage with the literary great, Mark Twain. "I think we bill ourselves as America's hometown," Thompson said in a 2003 C-SPAN interview.
In the same interview, Thompson described his parents as simple but firm. "The main thing both of my parents stressed was that we were to go to school and learn, but we were not to get into trouble. And that has stuck with me throughout my adult life," Thompson told C-SPAN.
Thompson catapulted himself through the American education system, earning a B.A. from Culver-Stockton College in 1967, a master's from Michigan State in 1969, and a J.D. from the University of Michigan in 1974.
Throughout his career, he worked in both the public and private sectors. He was a partner at Atlanta law firm King & Spalding before serving as U.S. Attorney for the Northern District of Georgia from 1982-86. Later, President George W. Bush appointed him deputy attorney general from 2001-03, a timeframe covering the Sept. 11 terrorist attacks. In 2002, Attorney General John Ashcroft named Thompson to lead the National Security Coordination Council. Also in 2002, Bush named Thompson to head the Corporate Fraud Task Force. Thompson also led the Justice Department's Enron investigation.
After leaving the DOJ, Thompson spent nearly a decade at PepsiCo, where he served as general counsel and led the company's worldwide legal function. He retired from PepsiCo in December 2014.
Three years into his retirement, the opportunity to serve as monitor and auditor for Volkswagen entered Thompson's crosshairs. According to Werner, Volkswagen knew Thompson had turned down other monitorships, "but in our case, he always said that he was very unsuccessful at retiring."
Thompson once joked that in his wife's view, his ego made him say yes to Volkswagen. But it was much more than that. He was fascinated by the complexity of environmental engineering processes. He was also a longtime fan of automobiles, namely antiques, and told C-SPAN in 2003 he sometimes attended old car shows on weekends. Most importantly, he wanted the monitorship to be "the last big thing [he'd] do in his career," he told Volkswagen in 2017, adding that if another serious misconduct like the diesel scandal occurred at the company after the certification, he would be ashamed.
"I strongly believe that being a lawyer is a professional job. It's a calling. It's something that we do not just because we want to make a good living. It's something that we do because we want to be of service to clients. We want to be of service to the people who come to seek our advice when they have legal problems. … And it's a privilege," Thompson told C-SPAN.
Thompson declined to talk to Compliance Week for this case study.
The Volkswagen monitorship is one of the largest and most high-profile corporate compliance monitorships in history. Coupled with the Volkswagen auditorship conducted at the same time, it also has one of the most unique arrangements: Both were overseen by the same man.
After an illustrious 43-year career in law and government service, former U.S. Deputy Attorney General Larry Thompson came out of retirement to become the German auto giant's independent compliance monitor and auditor. The DOJ appointed Thompson to the dual role in spring 2017. His remit was to ensure Volkswagen fulfilled its obligations imposed by the DOJ in relation to both criminal and civil resolutions.
Thompson served as independent corporate compliance monitor under the plea agreement in the criminal case United States v. Volkswagen AG. Volkswagen pled guilty to three felony counts of conspiracy, obstruction of justice, and importation of merchandise by means of false statements on March 10, 2017. In addition to paying a criminal penalty of $2.8 billion, Volkswagen agreed to cooperate fully with the U.S. monitor team and make other concessions. Volkswagen presented a shortlist of candidates for the position of monitor, and the DOJ selected Thompson—happily, in Volkswagen's view.
Dr. Thomas Meiers, Volkswagen's chief coordinator for the U.S. monitorship, was one of the automaker's executive leaders who interviewed Thompson for the position in spring 2017.
"I thought: He's probably going to give us a really hard time," Meiers said, reflecting on Thompson's interview. "At the same time, I thought it's better to have somebody who's really experienced, who knows what he is doing, rather than have two or three people whisper in your ear, 'Oh, take that monitor because that'll be an easy one.'"
Meiers, who earned a specialized law degree in the United States in 2001, knew Thompson held "one of the biggest reputations when it came to lawyers and legal people in the U.S. government. … From the very beginning, I was thinking: He's going to review our processes very thoroughly, very diligently. And he needs to do that because he has a lot of reputation to lose."
Beyond Thompson's decorated career, Meiers also trusted him implicitly after meeting him.
Thompson told Meiers, "'I see this company as an icon, and I really want to make sure it's a better company afterwards,'" Meiers relayed, adding: "He meant that."
Concurrently, Thompson served as independent compliance auditor (ICA) for Volkswagen under a separate U.S. civil consent order, which resolved claims against Volkswagen related to emissions cheating, Clean Air Act violations, and California state law violations. Volkswagen paid additional monetary penalties in conjunction with the civil claims as part of the $4.3 billion sum.
Thompson's appointment as monitor was publicly announced on April 21, 2017. Following DOJ approval, Volkswagen retained Thompson to serve as ICA on June 16, 2017. While the ICA reports are all available to the public, the monitor's plea agreement reports remain confidential.
The monitorship/auditorship explained
"There is nothing terrifying about the amicable, elderly gentleman with a velvety voice," a Volkswagen corporate communications piece reads.
At an early stage of the monitorship/auditorship in late 2017, Volkswagen published a picturesque piece, "The untouchables," which gave readers—Volkswagen employees—a nonthreatening overview of the 72-year-old American man with round glasses who would lead his team of legal experts behind Volkswagen's walls.
The article laid out who Thompson and his colleagues were and what their presence at Volkswagen was all about, likening the monitor team to "a special task force." While the article clearly sought to allay fears about the then-ongoing monitorship, it also underscored the seriousness of fulfilling the conditions of the U.S. settlement. On one hand, the article humanized Thompson, portraying the man as estimable; highly qualified; and (importantly) Volkswagen's friend, not foe. On the other, it cautioned its audience in no uncertain terms: "Having the monitor on-site underlines the gravity of the situation. Everybody knows that cooperation is essential. The company cannot afford to jeopardize the deal in the USA."
"The untouchables" also sought to demystify what the monitor team would be doing as a practical matter in the German cities of Wolfsburg (Volkswagen headquarters) and Ingolstadt (Audi) and in Herndon, Va. (Volkswagen Group of America).
"In early September, the first Americans moved into open-plan offices at the Wolfsburg site," the 2017 article stated. "However, hardly anyone knows exactly what [Thompson] and his team do all day just yet."
"I thought: He's probably going to give us a really hard time. At the same time, I thought it's better to have somebody who's really experienced, who knows what he is doing, rather than have two or three people whisper in your ear, 'Oh, take that monitor because that'll be an easy one.'"

VW Chief Coordinator Dr. Thomas Meiers on Larry Thompson as monitor
The piece listed five broad items on the monitor team's agenda: (1) "checking that the Group doesn't flout its probation conditions"; (2) establishing teams focused on culture and integrity; (3) serving all stakeholders; (4) talking to personnel; and (5) identifying process weaknesses.
The fifth agenda item captured the mixed tone of the article—half comforting, half pressuring—perfectly: "Monitoring is not about investigating past misconduct. Instead, it is about examining sensitive processes at the firm and identifying any weaknesses. With this in mind, it would be 'very much a problem' if Volkswagen personnel chose not to cooperate, warns Thompson."
The article painted Thompson as an ostensible teddy bear while lightly hinting that, without employees' full cooperation, he could morph into a grizzly.
Of course, in reality, Thompson is neither teddy nor grizzly. He is far more complex than that binary would allow.

Aly McDevitt is Data & Research Journalist at Compliance Week. She has a background in education and college consulting. Prior to teaching, she was an editor/author at Thomson Reuters.
CW presents: 'Coming Clean: Volkswagen's Dieselgate scandal and compliance monitorship'
1

2

Currently reading

Chapter 1: Dieselgate exposed; enter Larry Thompson

3

4

5

6