Two months after receiving the Department of Justice's court order in June 2019, Carnival was able to tick off an important item from its to-do list: the hiring of a new chief ethics and compliance officer (CECO).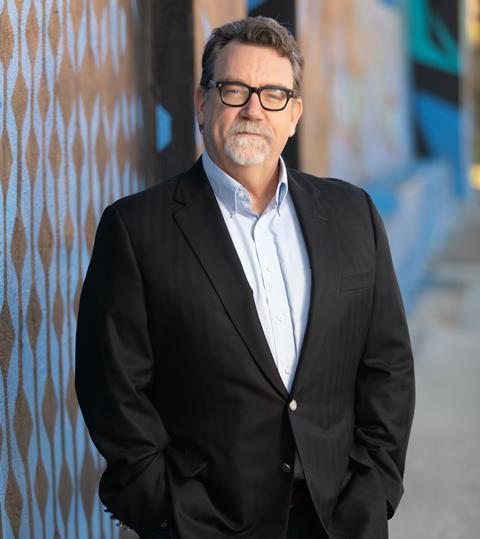 One of the court's stipulations had been that Carnival appoint a new chief corporate compliance officer. Carnival did them one better: It found someone who could not only drive the movement of a centralized, enterprise-wide compliance department, but who also had big ideas about how to improve the ethical culture of the corporation. His name was Peter Anderson.
The emphasis on "ethics" in Anderson's new job title, as well as in the corporate compliance department itself, was intentional. At least half of Carnival's problems cited in court were ethics-based, according to Anderson. And if history repeating itself taught anything, it's that the cause of Carnival's problems may have been rooted in an ethical deficit all along. The solution had to be based on strengthening the corporate culture.
Anderson expressed concerns that there may have been an "impermeable barrier"—his words—that existed vertically and horizontally across the organization when it came to both ethics and compliance. Messages from leaders that encouraged compliance and ethical responsibility were often sent out, but it was unclear how far they trickled down to employees in a meaningful way. Also, the common assumption that bad news from the front line would reciprocally trickle up was a misguided one. As Anderson put it: "Who wants to report to mom and dad when something goes wrong?" One of his overarching goals, then, was to break through that impermeable barrier and make sure that information flowed freely in both directions.
On Aug. 12, 2019, the corporation announced it found its guy.
In many ways, Anderson was the perfect candidate. He offered professional expertise in every essential area: environmental law, federal criminal law, corporate compliance, and compliance risk. For several years, he also taught classes in these fields at the Charlotte School of Law.
After graduating from Rutgers University summa cum laude with a B.S. in Environmental Science in 1986, he earned a J.D. from the University of Virginia School of Law in 1991. Anderson then clerked for a federal district judge in Charlotte, N.C., before joining the Honors Program at the Environmental Crimes Section of the Justice Department in Washington, D.C. In 1994, he was named assistant U.S. attorney in Charlotte, N.C. After leaving government service in 1996, Anderson spent over two decades working for various law firms, where his practice involved both reactive defense and proactive compliance counseling services.
Anderson wasn't looking to leave the environmental law firm of Beveridge & Diamond, where he was head of the White Collar and Compliance practice, when Carnival approached him. Indeed, a series of unexpected events led to a purposeful career shift.
In spring 2019, around the time Carnival was shopping for its new chief corporate compliance officer, Anderson led a Webinar that Carnival's environmental compliance lead Chris Donald happened to see.
"I had given a presentation on self-governance. The Webinar discussed what it really means, and it gave a peek into the government's playbook. Everyone knows about the DOJ criteria; I was applying it in the environmental compliance space," explained Anderson.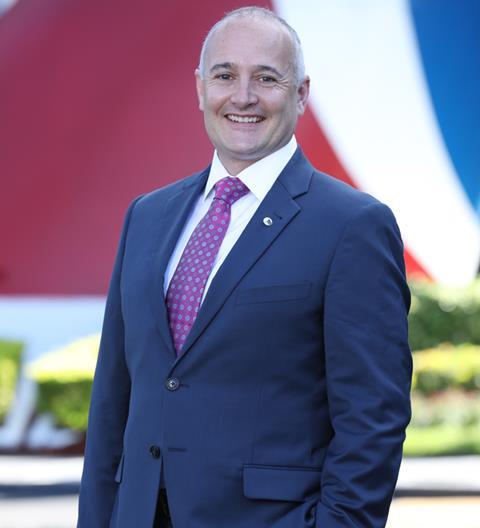 Donald's take on the Webinar was less understated, more exuberant, than Anderson's:
"[Anderson] made a presentation on the SCCE (Society of Corporate Compliance and Ethics). He was talking about swords and shields: how the swords are the regulators who want to attack you, and the company's shield is its compliance program. It was such a great presentation. … I just loved what he was saying, and I thought: 'This is what we need!'"
Donald personally reached out to Anderson to ask if he'd be willing to come to Carnival headquarters in Miami and give a similar presentation. That engagement later pivoted into a consultancy contract, where Anderson conducted a compliance program assessment for Carnival.
In May 2019, he helped the corporation examine the DOJ's standards for corporate compliance, which Anderson says have gotten more transparent over the last 5-10 years. In his assessment, he laid out some of his thoughts about how the company could improve: chiefly, by centralizing the compliance function into one department rather than having it spread throughout legal, risk advisory and assurance services, and maritime operations.
The corporation liked his ideas. Carnival's leaders and outside counsel, who were negotiating with the government at the time, agreed to incorporate all of Anderson's recommended changes as part of the court settlement in June 2019. But because the DOJ had just set a very tight deadline for progress monitoring, the first of which was in mid-August, the company realized it had to find someone qualified, fast. Anderson's name came up. Who better to spearhead the recommended changes internally than the man who proposed them? Carnival extended the offer of the CECO position.
Anderson's prosecutorial background would also come in handy in ongoing communications with the court-appointed monitor. When the monitor and CECO have a shared background, "they're more likely to get along great," according to David Ring, partner-in-charge at law firm Wiggin and Dana with years of experience as a government-appointed monitor. A monitor might trust the CECO more "because of their common background and history of believing in law and order and following the rules," Ring explained.
Alchemy on site
Anderson was torn about leaving Beveridge & Diamond, of which he was a shareholder. Yet, the more he thought about it, the more excited he felt about the offer.
But with Carnival's murky history, what led Anderson to believe the company was committed to change this time? Simple: the people. Although Anderson recognized he would have a steep learning curve to climb (having never worked in the cruise industry before), he also knew he'd be surrounded by talented professionals committed to bringing success to the new Ethics and Compliance (E&C) department.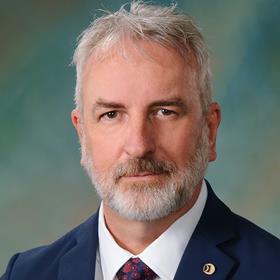 Indeed, the alchemy of the E&C department was apparent on site. Once Anderson came aboard, he ensured the once-siloed compliance functions of the corporate organization—environmental; health, safety, and security; and general compliance—be physically united on one floor of the corporate building. All three substance leads in those functions (Chris Donald, Gerry Ellis, and Martha de Zayas, respectively) have offices either next to or within yards of Anderson's. Additional offices on the floor are designated for the process leads of compliance training, compliance risk, compliance communications, and the Incident Analysis Group.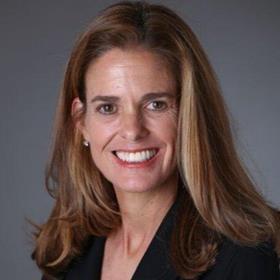 At Anderson's request, the offices lining the perimeter of the floor had been coated in whiteboard paint so teams could strategize and organize their collective ideas visually. Key words scrawled in colorful dry erase marker could be seen all along office walls, pointing to dynamic brainstorming sessions among team members.
On one of Anderson's walls, the CECO had written a quote from Robert Ingersoll: "We rise by lifting others."
Eye of the storm
Being part of a larger cause to change a culture and improve an organization called to Anderson. Yes, he was brought into the fold in the eye of the storm—but that was what thrilled him. He loved applying his former government perspective to help Carnival, and a long line of other corporations before it, to be more proactive in their compliance efforts.
"When I left the government, I was committed to promoting more transparency to help the regulated community understand how prosecutors thought. I didn't like the notion of the game of 'gotcha!'—where prosecutors had broad discretion and a low threshold of what they could go after criminally," Anderson said.
The opportunities and challenges presented by Carnival's predicament were not Anderson's first foray into helping a world-renowned corporation overhaul its compliance structure. From 2017 to 2019, Anderson led the environmental compliance team on the Volkswagen monitorship. The German automaker famously pled guilty in 2017 to selling diesel vehicles containing software designed to cheat on U.S. emissions tests.
In his debut role at Carnival—as newly minted for Carnival as it was for Anderson—the former federal prosecutor would do much more than ensure adherence to legal and statutory requirements (though that task was no short order). He would also be responsible for driving a culture of compliance and integrity across the entire organization: nine cruise line brands; 105 vessels; 130,000 employees around the world. Imagine Anderson standing before a vast sea of fans at the 2020 Super Bowl at Hard Rock Stadium in Miami Gardens, Fla. Now multiply the crowd capacity by two—that represented the number of individuals under his purview.
Starting as soon as possible—Carnival had a quarterly court hearing pending in October 2019, a mere eight weeks away—Anderson would lead the effort to develop new compliance training programs, both at Carnival's shoreside bases and aboard seafaring vessels. While the effort would be jointly developed and implemented by a global team, Anderson would ultimately be held accountable for the quality and effectiveness of the new department. He would be responsible for making significant contributions to the company's compliance risk management program, including identifying areas of risk in operations and implementing risk management plans. Together with environmental compliance lead Chris Donald, he would also oversee Operation Oceans Alive, Carnival's environmental commitment and stewardship program.
Anderson had his work cut out for him, and in August 2019, he hit the ground running.
The benefit of Anderson's past
Anderson knew how the government thought, and he wanted to put that knowledge to good use. He was committed to using his prosecutorial experience to make compliance less subjective and more objective. His goal was to make it more of a science than an art.
"Any effective ethics and compliance program is really a blend of both. It's the head and the heart. You want to reach the employees, the people, and say, 'This is who we are, this is how we operate, and this is how we're going to carry out our mission,'" said Anderson.
Historically, there wasn't enough exchange of information between the government and the regulated community, where the government was willing to offer guidance on how corporates could stay out of trouble.
"Informational asymmetry always got me really frustrated," Anderson explained. "This is an imbalance that occurs when the government has full command of its own enforcement policies but lacks a full understanding of the companies it investigates. On the other hand, the companies are the experts in their respective businesses and operations, but they don't fully understand or appreciate the government's policies."
Compliance would be better served if this asymmetry was reduced by the full exchange of information and perspectives. Anderson noted that companies need to understand the government's mindset and playbook, while the government needs to better understand the business and operations.
But within the last decade, Anderson has seen positive movement and believes regulators have gotten better at sharing their perspective.
"Companies, in return, have to be equally transparent. They have to be able to provide to the government what they're doing to carry out their operations and, frankly, be candid about what's working and what's not," said Anderson.
The four pillars
Anderson's model of self-governance revolves around four pillars: prevention, detection, response, and correction. These principles are well-known in the compliance field, but Anderson has regularly emphasized them for many years in his role as a compliance counselor—long before joining Carnival.
"If you prioritize all four of these pillars, over time you can't help but get better at focusing on the right things and then developing that kind of muscle."

Peter Anderson, CECO
Everything that's written about compliance systems falls into one of these categories, he explained.
Prevention: Companies must understand and focus on their risk profile. That involves looking at past trends, past incidents, and past audits. It involves listening to employees better. Mastering the learnings internally is as important as absorbing knowledge from the external audits and DOJ criteria. Once the company knows the full scope of its risk profile, then it should look at its operations to see where it is most exposed and develop training based upon that risk. Audits need to be risk-based; companies need to focus on what matters most in order to prevent future incidents or misconduct.
"No one is going to be able to prevent everything, but you want to be able to gauge your program to maximize your preventive focus," said Anderson.
Detection: Once a company has adequate preventive measures in place, it must be quick to respond to noncompliance. Problems that cannot be prevented must be detected early. The company must have systems in place so that when (not if) violations, misconduct, or misbehavior occurs, the company has mechanisms and tools to catch it.
Response: Once the company catches a problem, it must act on it—and promptly.
Correction: The company must also step back and focus on the principle of continuous improvement. Leaders must ask themselves: "Are we reducing the likelihood of recurrence? Are we trying to unpack the root cause to figure out how this happened and how to prevent it in the future?" Correction is all about fine-tuning: looking at what went wrong, understanding what caused it, fixing the underlying cause, and then monitoring it going forward.
"If you prioritize all four of these pillars, over time you can't help but get better at focusing on the right things and then developing that kind of muscle," said Anderson.
Depending upon where companies are in the maturity arc, they might be masterful at one pillar and inadequate at the other three. For example, Anderson said some companies are great at detection but slow in responding due to the large size of some organizations.
While the overall goal is to have these four internal pillars working effectively, companies also need to bring in outsiders to help evaluate the system through an objective lens.
"I'm a big believer that companies and people who live in a program can sometimes be too close to it. While doing self-audits is great, you also need to periodically have an external assessment performed to determine what works and what doesn't," Anderson said.
An end to the Warren Buffett model
When Anderson took a deep dive into the history of Carnival's compliance function, he learned that the nine brands often operated independently from one another; that the subsidiaries were only acquired in the last two decades; and that some of them were welcomed under Carnival Corporation's umbrella even more recently than that.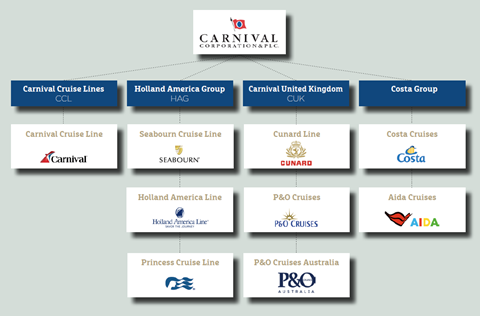 "Imagine the reaction and challenges when nine different brands—who were previously competitors—were eventually brought together," Anderson suggested. "The corporate strategy appeared to resemble the Warren Buffett model. Buffett would analyze new companies, and if they were strong, he would bring them in—but not mess with what they did right."
"The role of ABG, which is the All Brands Group—that's the equivalent of what others would call headquarters—was really not the centerpiece in the way it is in other organizations. It was always designed in a decentralized way," Anderson explained.
Carnival's four operating companies, known internally as OpCos, own the nine different brands, and those OpCos each have between 10 and 30 ships of different classes. Ninety percent of Carnival's employees are on ships, and the remaining 10 percent are shore-based personnel.
"Historically, ABG in Miami was the thin enterprise layer that was placed over the federation of brands," said Anderson.
The compliance function was certainly due for an upgrade, especially once the second environmental compliance plan (ECP) came into play in 2017. That ECP, which hit some stumbling blocks by fall 2018 (recall how U.S. District Judge Patricia Seitz held Carnival's feet to the fire with another $20 million penalty in 2019) is ongoing until April of 2022.
"The (second) ECP gave the company insights about the need to harmonize certain functions that were important, where you needed consistency and to meet minimum standards. Over time, these centralized functions have been strengthened," Anderson said.
As an example, Carnival's CFO David Bernstein is based in Miami at ABG. He has a number of CFOs that are heads of the brands globally. The brand CFOs report up to Bernstein, who sets certain standards that need to be met while also monitoring and assisting. That model is the one Anderson wanted to emulate when strategizing ways to redesign and elevate the performance of Carnival's Ethics and Compliance program.
"Clearly, after the first ECP, the company recognized that when it came to HESS (health, environmental, safety, and security), we needed to get more uniform in our practices,'" said Anderson.
Anderson credits Vice Admiral William Burke, Carnival's chief maritime officer, for being the first to centralize safety functions at the corporate level, as well as some of the initial environmental compliance efforts.
"Carnival didn't really form an ethics and compliance program at ABG until recently, but they had a maritime operations function with Admiral Burke's appointment in 2013. He really took the lead in ensuring minimum standards were met when it came to safety, post-Concordia," said Anderson.
A shift in priorities with the Concordia accident
The Costa Concordia was an Italian vessel in Carnival's Costa Cruises brand. On Jan. 13, 2012, Costa Concordia ran aground and overturned after striking an underwater rock. There were 3,206 passengers and 1,023 crew aboard. Thirty-two people died, including 27 passengers and five crew. One Spanish diver also died several weeks later working on the salvage operation.
Part of the reason that environmental compliance may have taken a back seat for three or four years—between the whistleblower of 2013 and the start of the second ECP in 2016-2017—was because safety came first.
Moreover, there wasn't really a single department focused exclusively on environmental compliance in those interim years.
"If I recall correctly, there was such a department from 2002 to 2006, then the team was expanded to cover health, environmental, safety, and security (HESS) policy and compliance," Chris Donald, who has been at Carnival since 2001, explained. HESS at that time was led by James Hunn; environmental compliance fell under his purview. Hunn departed the company in 2014, and Admiral Burke took over the responsibilities of HESS.
From 2012 to 2016, Donald was responsible for risk management on the safety side. Then around the time of the DOJ enforcement action in late 2016, Admiral Burke requested that Donald step in on the environmental side to quickly build a team, implement the ECP, and stay compliant with it.
"It almost felt like out of nowhere really, the Caribbean Princess case got hot again," said Donald.
"It literally was me—I was a team of one back in 2016," Donald said. "When I took over, Bill Burke and I thought that this was a job that I could easily run as a department of one. As we started to begin to implement the ECP, it was like, 'Whoa—this is so much bigger than what we thought; this is bigger than the first ECP. Significantly bigger.' So very quickly, I wanted to bring in the best talent that I could find."
The first person he brought in was Aubrie Brake, director of corporate environmental compliance and deputy environmental corporate compliance manager, who was also a lawyer by training.
"Aubrie was working on the environmental policy team since 2013 and had established herself very credibly, very strongly, on the environmental side of things. She was a no-brainer. We went from a team of one to a team of two very quickly," explained Donald. Brake joined Donald's team in February 2017.
Now the new ECP was in full swing. As Donald and Brake got more involved with the court-appointed monitor, third-party auditors, and probation officer, they realized they needed a much larger team. They looked at training and saw an opportunity to embrace new methodologies that might strike a stronger chord with shipboard employees. Enter Brigett Potts, director and compliance training leader of E&C—who also got her start as a lawyer.
"Brigett is somebody who's been a shining star and impressed me a lot when she was working for CCL (Carnival Cruise Line)," said Donald. "Over the last year and half, I was waiting for the opportunity to bring her onto the corporate team, and the opportunity arose, and very quickly she accepted."
Potts helped the corporation transition its environmental compliance training from what Donald called "traditional, death-by-Power Point type stuff" to challenge-based learning. The transition has been "one of the biggest and most rewarding things that I've seen in the last two years," said Donald.
Notwithstanding gains made on Donald's team, ethical problems persisted company-wide. Carnival admitted in federal court that one ship in the CCL fleet, Carnival Elation, discharged plastic in Bahamian waters in 2019, which prosecutors argued was indicative of "a more widespread problem," according to a DOJ press release.
The corporation realized that the first efforts to consolidate and harmonize in the environmental compliance space were insufficient. They needed even closer prioritization and a broader focus, and that feat necessitated a cohesive, corporate E&C department.
Assembling Ethics and Compliance
When Anderson came in as chief ethics and compliance officer, he ensured E&C's organizational structure was collaboratively developed rather than being based on a top-down, command-and-control model.
In the organizational chart, Anderson reports directly to CEO Arnold Donald, as well as the special compliance, HESS, and audit committees,as needed.
The "substantive" leaders on the E&C team cover the spectrum of both technical and non-technical risks and controls that Carnival has in place. They include the environmental lead, Chris Donald; the health/safety/security lead, Gerry Ellis; and the general compliance lead, Martha de Zayas.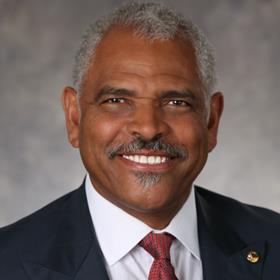 Situated below these individuals on the roster are the "process" leads, who support each of the substance leads. These process areas include: the Incident Analysis Group (IAG, which is Carnival's investigative arm for HESS incidents); compliance training; compliance risk; and compliance communications.
Anderson made a point to say that when it comes to building a culture, semantics matter. That's why the IAG's name emphasizes incident analysis rather than investigation.
"We want to get away from the historical mindset that in 'investigations' someone goes to jail or gets fired. We want to avoid the common tendency to rush to blame. But rather we want to analyze incidents for learnings. We're in the midst of finalizing our revised procedures to emphasize this concept. I like to view incidents that require an inquiry as assets. A lot of times, people view them as problems, which they are, but I always like to emphasize that they're opportunities," Anderson said.
This linguistic distinction, small yet valuable, ties back to one of Anderson's four pillars: Correction. While an incident can undoubtedly relate to some unfortunate-to-severe consequences, each must be handled with a growth mindset. Instead of getting through them as quickly as possible, they should be mined for the deeper value and lessons they can provide to the company.
"If you don't spend enough time truly understanding and unpacking incidents in a robust way, it is the same as mismanaging your assets," said Anderson.
The process leader for compliance risk is responsible for: 1) identifying Carnival's top risks as they relate to the environment, health/safety/security, and general compliance; 2) assessing what controls are in place for those risks; and 3) understanding how the company can use data rather than intuition to address them. Carnival's compliance risk function had not been managed as strategically or proactively in the past. Recognizing this fact, Anderson wanted the company to move away from relying solely on the reactive model of determining risk.
"The arc of the problem has expanded from bilge water to company culture. This isn't just about complying with the ECP and doing the bare minimum. I didn't leave my successful law practice to simply check a box."

Peter Anderson, CECO
"Many companies don't appreciate the importance of compliance risk assessments. Their risk is determined by bad things that happen. It's purely reactive. We're exploring ways to use AI—predictive analytics—to analyze our data and figure out variables we can't know how to look for manually. That's a long-term project, but we're committed to getting better and tapping into some of the new technologies," said Anderson.
Risk isn't the only area in which Anderson is advocating the use of innovative thinking and continuous improvement.
"Our compliance training leader (Brigett Potts) has helped me understand that it's not just about getting the minimum training done. It's about offering trainings in risk-based areas, exploring new tools for providing content, evaluating how effective the training courses are once they're done, and soliciting input from our crew about what trainings they feel they need to do their jobs," Anderson said.
Tapping into the latest compliance training tools—some live, others computer-based—also helps drive much-needed efficiency in this area. "When you have 130,000 employees who all need to receive training based on their jobs, it can be a total distraction confirming that people who need Training X received Training X. You need to be able to monitor training in a way that doesn't create massive headaches," Anderson said.
The last process leader heads up compliance communication. A truly effective ethics and compliance program can only be successful if it reaches both the "head" and the "heart" of its team members. This is where compliance communications play a critical role. In addition to directing E&C communications for the corporation, this leader oversees communications for Operation Oceans Alive. Predicated on environmental education and training for all employees, the program is intended to promote a culture of transparency, learning, and commitment around protecting the oceans, seas, and cities in which the corporation operates.
The compliance communications lead is responsible for building the mantra that Carnival "wants to do the right things, in the right ways, and for the right reasons," said Anderson.
On a practical level, this mantra correlates elegantly with Anderson's design of the company's organizational chart:
Doing the right things falls under the umbrella of traditional compliance (whether it be environmental, health/safety/security, or general)—following the regulations, policies, and letter of the law.
Doing it in the right way pertains to compliance risk and compliance training. The latter critically involves listening to employees and paying attention to the ethical aspects of decision-making rather than barking orders and pointing fingers.
Doing it for the right reasons relates to the motivation for our actions and behaviors, which is spread and reinforced through communications. Anderson noted that "ethics and compliance is not just about avoiding liability or reducing risk but doing the right thing because it is a reflection of who we are as individuals and who we are as a company."
To create an environment where the company will learn what is not going well, it must foster a safe, receptive culture predicated on sharing and speaking up.
"The arc of the problem has expanded from bilge water to company culture. This isn't just about complying with the ECP and doing the bare minimum. I didn't leave my successful law practice to simply check a box. The opportunity to come in-house, to really have a transformative impact on a company with incredibly talented and dedicated people—that's what drew me in," said Anderson.
"This is where the silver lining in all the scrutiny and reputational harm lies. It provides motivation and clarity of mission. It gets us on a path to build organizational habits that are workable, understandable to everyone, and not so burdensome that they'll never be implemented—or that they'll face resistance."
The operating companies
In addition to restructuring E&C at corporate headquarters, an equally important task was making room at the table for leaders from the operating companies (OpCos).
From the highest vantage point, Carnival owns, operates, and is accountable for 105 vessels worldwide. Drilling down further, Carnival has four OpCos: Holland America Group (HAG), Carnival Cruise Line (CCL), Carnival United Kingdom (CUK), and Costa Group. Each one has full executive control of the Carnival brands in its portfolio and oversees 20- to 30-odd ships. (One exception: CUK, the smallest OpCo, oversees 10 vessels between its two portfolio companies, P&O Cruises and the Cunard Line.)
While Anderson sits in headquarters with the lofty task of instituting positive change across the entire organization, he knows moving the mountain cannot and will not happen without the input, guidance, and leadership of the OpCo liaisons.
"Imagine the notion of blending notes and priorities, emailing them out, and saying, 'Here are your marching orders.' That approach would be dead on arrival. You have to be able to frame the program now, then provide opportunity for input to the people who live in the operating companies and oversee the brands. They need to feel respected by not only being at the table but by having sway over the global strategy. Then, it becomes their strategic plan—not one that's imposed upon them," explained Anderson.
Anderson's team created a second organizational chart to illustrate the OpCo liaisons' roles within E&C.
There is an ethics and compliance officer (ECO) housed in each OpCo. Each ECO oversees a team of leaders in charge of the same strategic compliance functions that reside at the All Brands Group (ABG): environmental, health/safety/security, general, risk, training, and communications.
Anderson holds weekly phone calls with the ECOs.
"The ultimate goal is to develop our collective strategy, and then let the brands implement it in ways that fit. We may shape where we want them to go, but not how they're going to get there," explained Anderson.
"Given that the OpCos are each differently organized and sized, they're not all approaching the CAP (culture action plan) in the same way, but there is benefit in them talking about how they're doing it so they can derive ideas from one another. I think that's one of the huge benefits we've gained through the E&C program: enabling the brands to learn from each other in an area that is still pretty new to a lot of people in the company," said Kelly Clark, former deputy CECO.
The balance of pace and permanence
While Anderson and his team have built a house with good bones—a robust framework for a successful E&C department—he is willing to acknowledge one significant challenge of implementation: time. Absorbing and integrating many voices and building consensus and a collective vision takes time to develop, a precious commodity Carnival doesn't have in abundance these days. The corporation remains under the vigilant eye of a court-appointed monitor, plus quarterly progress monitoring updates before the Department of Justice.
"Make no mistake, ABG and I, in particular, have accountability to deliver a program that's effective. But the notion of taking all responsibility away from the operating companies would be crazy. Ethics and compliance has to live on the ships. It has to live throughout the organization," said Anderson.
"People who don't have experience trying to promote change within an organization tend to think that if you've got the authority, just bark it out and people will get in line. But I know that this approach never works. You might have temporary, short-term results, but in order to build a program that's going to last, those who are carrying it out have to believe in it. They have to understand it, and they have to own it. And that takes time."
Stature and optics: Getting E&C a seat at the leadership table
When Anderson came aboard, one of his assessments was that Carnival needed to install someone at an elevated level in the company to own ethics and compliance. Anderson wasn't referring solely to the creation of a chief ethics and compliance officer position. He was urging Carnival to make room at the leadership table for the new CECO.
Carnival took Anderson's advice seriously. As acting CECO, he now sits on the leadership team, where he is one of nine people who leads and provides strategic direction for the entire corporation. The team is in regular contact, conducting teleconference meetings weekly. Along with Anderson, the leadership team includes:
The president and chief executive officer of Carnival
The group chief executive officer of Holland America Group and Carnival U.K.
The president of Carnival Cruise Line
The group president of Princess Cruises and Carnival Australia
The group chief executive officer of Costa Group and Carnival Asia
The chief financial officer and chief accounting officer of Carnival
The chief operating officer of Carnival
The chief maritime officer of Carnival
"That's a rarity within the ethics and compliance space," Anderson said. "To have the chief ethics and compliance officer sitting in on weekly leadership meetings is a powerful statement of this company's commitment."
Sitting in on those meetings has exposed Anderson to a wide range of topics that come up at the highest level of leadership, some of which, he readily admits, he has no particular experience in. Yet, being present at those meetings has helped him to understand the full range of priorities that need to be balanced within the organization. It has also provided him with an ongoing opportunity to add insight to conversations where ethics and compliance need to be factored into the decision-making.
"Building relationships with and between other high leaders at the company has been invaluable. From a broader compliance standpoint, I think the company deserves credit for implementing that improvement," said Anderson.
The company also sought out a new board member with tailored expertise in corporate ethics and compliance, another reflection of the new program's heightened priority. On April 21, the company announced the appointment of Jeffrey J. Gearhart, a retired executive VP for Walmart, to its boards of directors. In his role at Walmart, Gearhart was responsible for the global legal, compliance, ethics, global security, and investigative organizations. Gearhart now serves in a non-executive capacity on Carnival's 12-member boards of directors as well as on both the compliance and the health, environmental, safety, and security committees.
"The traditional perception is that as long as board members have experience in heavily regulated companies, they have sufficient experience in ethics and compliance. When you look at the expertise and the backgrounds of most board members of Fortune 100 companies right now, you'll find they are heavily in the executive function, heavily in the finance and lending, and heavily in marketing—all the things that traditionally have been prioritized over the last 150-200 years," said Anderson.
"Ethics and compliance is a fairly new discipline, and I think that corporations are beginning to understand that we need to have someone at the board level who has ethics and compliance experience in a very niche area, similar to having someone on the board who is a former CFO who gets the financial aspects of running a company. The notion of having a board member who lived in the ethics and compliance space will be invaluable in helping to oversee and improve the E&C program."
A culture of change
Changing a culture is like changing a lifestyle—easy to say, harder to pull off—but on a much greater scale. It's one thing to declare values; it's another to translate those values into long-term actions. Fortunately for Carnival, Anderson has experience training boards and other clients in this area: interweaving practical steps to cultural change with principles of ethics and compliance.
"I've always said you measure culture by what a company says—but more importantly by what it does. What it says can be in the form of policies, procedures, tone, and announcements—that's all fine. But I think the more indicative factor is what it does: paying attention to the company's actions," Anderson said.
Those actions can be ascertained by answering the following questions:
What does the company fund—i.e., what resources is it putting behind its priorities?
What does the company measure?
What is the company incentivizing?
What behaviors and conduct does it want to discourage, and how is it getting that feedback?
How does the company reward positive behavior?
Carnival relied upon these questions in designing its new E&C program and in developing its culture action plan (CAP) to help drive a culture of change across the organization.
A precursor to the CAP involved an environmental compliance culture assessment, referred to as the Propel Survey, administered to Carnival employees in 2018. At the time, the survey found several weaknesses in Carnival's organizational culture, specifically in the areas of trust, openness, and care.
Carnival's E&C department was charged with remediating those weaknesses. The CAP was designed (and is now being executed) in response to the survey's findings to build trust, increase openness, and demonstrate care between and among employees and their supervisors—all the way up to the executive leadership team.
The CAP was (and is) a surgical operation—not a stitch up. It wasn't about changing the crew's perceptions of a toxic work culture; it was about identifying clear actions and behaviors, germane to every employee at the company but especially to the leadership, that would provide the bedrock of a truly ethical working environment.
The CAP was born in successive steps. Abstractly, they are as follows:
The first step in the process is defining company values that feel authentic to the organization. As a starting point, each brand has already spent a lot of time revisiting and realigning its core values.
The second step is building a composite of each brand's values that everyone agrees is fundamental to the larger organization. These are the values that everyone feels comfortable owning and saying, "This is who we are, and this is what we believe." And while a Hallmark card declaration of the company's collective core values is a necessary step, the process cannot end there. The company must then tie those values to behavior and conduct. It must show employees and leaders alike, in a very practical, concrete way, how to reveal those values in action.
The third step is to build in performance measurements. The company must be clear about what it's expecting from its employees by being explicit about how it will incentivize positive behavior and disincentivize improper conduct. Anderson says this third step is best achieved through what he calls "cascaded training."
"Top leaders must be trained effectively. They, then, are involved in the training of the next tier down of leaders, and so on and so forth all the way down the organization. That's how you get full penetration; understanding; and company-wide clarity around its values, behaviors, and performance systems," Anderson explained.
While sometimes this level of cultural permeation can happen intuitively through good leadership at the top, Carnival wants to be more consistent and granular by "looking at it from brand to brand and ship to ship, with the captains and the hierarchy on the ships, to make sure that that model is carried out," Anderson said.
Again, the challenge is time.
"Obviously, [a cultural initiative] will take years to really turn that corner, but we're excited about the plan we have in place, and we're rolling it out as we speak. Over the next 3-12 months, we believe we'll see some indicators of cultural improvement, which will also help us get better at the more technical aspects," Anderson said.
If an effective program goes through three phrases—design, implementation, and defining measurables—where does Anderson think Carnival stands on the maturity arc right now?
"I think we're in the 'redesign-plus' phase. We clearly have spent a lot of time thinking about where our prior design was inadequate. Previously, the various compliance functions were being carried out in three different departments at ABG and even independently by various brands trying to do their best. And they did a lot of good work. They just didn't share a lot of information with each other," said Anderson.
Details of the culture action plan
Carnival's CAP has already lived through Anderson's above-cited steps. Each of the nine brands identified its unique cultural values and presented them to corporate (Step 1). Anderson, himself, laid each brand's values on the floor quite literally and, like a mosaic artist or board puzzle enthusiast, found ways to unite and blend each disparate part into a shared entity. A composite of each brand's values was born through this process (Step 2), resulting in what Anderson calls five "culture essentials":
Speak up;
Respect and protect;
Improve;
Communicate; and
Listen and learn.
The CAP outlines specific behaviors and actions Carnival employees at every level must strive to adopt. These culture essentials are verbs for a reason; they are explicitly defined expectations the company has itemized for its employees (Step 3), which will now be measured, incentivized, and rewarded.
So, what are the measurables—the behaviors and actions Carnival's E&C and leadership teams aim to sow, nurture, and grow?
The CAP includes 12 different actions to be accomplished over the next year to help strengthen the corporate culture. While corporate provided the company-wide vision statement, each ethics and compliance officer has the authority to design a training program around it that feels "brand right."
These 12 actions will serve as measurable metrics to assess the company's progress in strengthening those aspects of culture that impact the ethics and compliance program:
Rehire shipboard and shoreside employees (upon resumption of guest operations) using criteria that are aligned with, and will therefore help promote and reinforce, the priorities in the corporate vision statement and the shared core values.
Monitor and promote crew wellness.
Plan and deliver welcome back sessions, upon return to service, that will introduce and highlight the new corporate vision statement, culture essentials, new code of conduct, and new training curriculum.
Further train the boards of directors and executive leadership on topics relating to corporate compliance, ethics, and culture.
Require top leaders to self-assess their ethical leadership.
Further develop and implement performance measurements for leaders to ensure they are living out the culture essentials.
Conduct leadership training with brand leaders in ways to further promote and encourage the right actions and behaviors.
Implement manager-led training on the corporate vision statement and culture essentials.
Develop a peer-to-peer ambassador program throughout all brands.
Improve communication methods and messaging to set the right tone that supports ethics and compliance.
Implement various new surveys to measure progress on improving corporate culture.
Changing the leadership culture aboard the ships.
Lead-a-ship training
A first step of the CAP involved E&C conducting ship visits. Anderson has visited five vessels so far. He stressed to Compliance Week, and also to crewmembers on the ships, that these visits were in no way evaluative but rather a chance for him to gain a sense of shipboard culture. He found that the strong maritime culture could, in theory, conflict with some of the corporate messages of compliance that his team was trying to impress upon shipboard employees.
"While at sea, the captain of the ship is judge and jury, and crewmembers follow that law," said Anderson.
Anderson was not speaking critically of this dynamic but was pointing out that as a result of the sacred tradition of following orders, crewmembers were not accustomed to speaking up against authority or thinking for themselves—even if something felt awry or was blatantly unlawful.
As a former shipboard marine engineer, corporate environmental compliance lead Chris Donald weighed in on this matter, too:
"We've had captains in the past who have been very traditional, very old-school. It's an approach where they've told people what to do, and the teams around the captain didn't feel empowered to speak up and say, 'I disagree.' I think that big lesson hit home when we had the Concordia event in 2012, and we realized that we needed to change the leadership model in the company so we could have people feel comfortable challenging the head of the department, the head of the ship, the captain, if he's making the wrong decision," said Donald.
Thus, Anderson and his team realized they needed to engage the captains in building an ethical, compliant culture. As a result, the E&C team implemented a Fleet Captain Program, where senior captains are selected to mentor younger captains in order to build positive culture aboard the ships—that means making sure captains are open to including their team in decision-making. This initiative is also being replicated for chief engineers and environmental officers to help solidify the trickle-down effect of compliance training.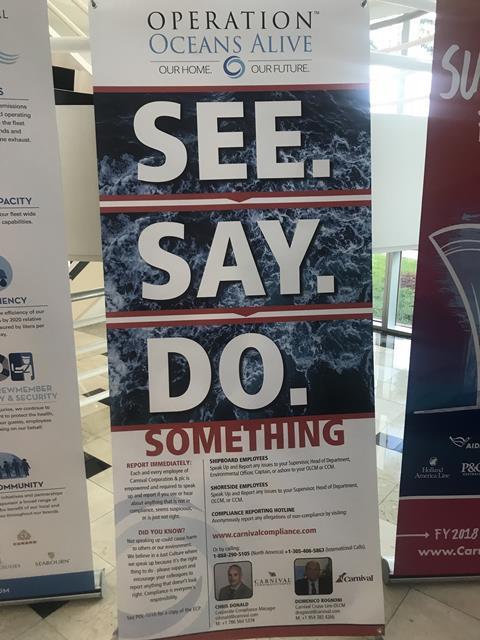 This leadership training is taught at CSMART, the Center for Simulator Maritime Training at the Arison Maritime Center in Almere, the Netherlands. The nickname for it is 'Lead-a-ship Training.'
"It's about getting people to feel comfortable around the captain; to get the captain to change his approach so he's more embracing of the feedback from his team; and getting the people to feel comfortable about actually speaking up and saying, 'Sorry, Cap, I disagree.' And the captain has to be receptive. There's been a lot of training around that; it's been a long journey, and I think we're starting to see the fruit from that effort come in," said Donald.
Donald pointed to the volume of emails and calls coming in from the crew about potential noncompliance issues as evidence that the training is working—they're learning to speak up. From a metrics perspective, the number of environmental compliance-related hotline calls has more than doubled year over year.
"Before our probation started, even when people were reaching out shoreside asking for compliance help, they would fall on deaf ears. They weren't getting a response, so they gave up. They didn't trust the system. Whereas now, every single message that comes in where they ask for help or want to report a compliance issue, we respond. We call them up and say: 'Thanks so much, that's awesome.' In fact, on a couple of occasions where we actually substantiated a noncompliance issue they'd reported, we've gone back out with a certificate of appreciation or coins, as well," said Donald.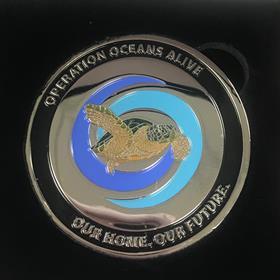 E&C rewards and recognizes positive behavior in the area of environmental compliance through its Operation Oceans Alive program, under which all brands are now united. Once a month, every ship identifies employees who are exceeding expectations on compliance and protecting the environment. They are rewarded with cash prizes, and they get their photographs taken and posted on notice boards. The coin program is another initiative of Operation Oceans Alive. When E&C sees or hears about someone quickly intervening to stop pollution from occurring, that individual receives an elegant silver coin (pictured).
And then there is the annual Environmentally Excellent Ship of the Year program. Carnival recognizes one environmentally excellent ship in each brand per year, gifting the ship with a trophy. The corporation also recognizes the most environmentally excellent ship across the entire 105-ship fleet. That ship gets an even bigger trophy, obviously—as well as a visit from Carnival CEO Arnold Donald himself, who flies in personally to deliver the trophy.
Getting to know Carnival's court-appointed monitor
Carnival's court-appointed monitor (CAM) is Steven Solow, a partner at the law firm Baker Botts in Washington, D.C.
For the past three years, Solow and his team have overseen Carnival's efforts to meet obligation requirements on behalf of the federal court. The CAM team writes up lengthy quarterly reports, closely following Carnival's progress toward each objective while providing ongoing feedback, and submits them to both the company and the U.S. District Court of Southern Florida to be reviewed at each hearing. The shared goal of the CAM, the court, and Carnival is to transform the company from a "recidivist criminal," as U.S. District Judge Patricia Seitz put it, to a company with a sustainable culture of compliance.
Broadly, the CAM team's quarterly reports include:
An executive summary of the CAM's observations;
Probation agreement deadlines and details from prior court meetings and status conferences;
The CAM's methodology and activities; and
Updates on the environmental compliance plan (ECP) areas of focus and company capabilities to meet ECP objectives.
According to the CAM's report, Carnival's top leaders have a history of appearing less than committed to the ECP. Only near the end of ECP Year 2 did Carnival's top leaders begin attending court conferences and hearings—and that was because the court required it as of June 2019. CEO Arnold Donald and Chairman Micky Arison are now required to attend all future court conferences and hearings.
In the CAM's view, Carnival's "top leadership appears to be hamstrung by a longstanding practice and mindset of minimizing chronic problems, rather than understanding them and addressing their root causes."
Still, for the CAM to also highlight a quote from Donald, where the CEO emphasizes his ongoing commitment to compliance in the time of coronavirus, is important. Though the CAM appears to remain circumspect about top leaders' long-term commitment to a sustainable culture of compliance, the report acknowledges increased "personal engagement on compliance issues."
Now Carnival must battle two simultaneous storms: the ECP with its omnipresent storm clouds and the coronavirus with its invisible vortex. Through it all, Solow and his team will continue to evaluate the company's sustained focus on concrete steps to improve ongoing compliance issues—because, the CAM states, violations of environmental laws persist.
No rest for the weary.

Aly McDevitt is Data & Research Journalist at Compliance Week. She has a background in education and college consulting. Prior to teaching, she was an editor/author at Thomson Reuters.
Compliance Week presents: 'A Tale of Two Storms'
1

2

3

4

5

Currently reading

Chapter 4: Carnival moves ethics and compliance to the fore

6

7