Peter Anderson was a member of Larry Thompson's monitor team for two years before leaving to become chief ethics and compliance officer of Carnival Corp. in August 2019. While Anderson could not discuss specifics about the monitorship due to confidentiality limitations, he did openly commend the automaker for working tirelessly with the monitor to improve culture these last four years.
"[Volkswagen] has done a great job of both setting, and rolling out, what's expected throughout the entire organization," said Anderson. "In addition to making everyone aware of these high expectations, they also emphasized the importance of integrity."
Anderson's philosophical question for Volkswagen is one that is repeatedly asked throughout the larger compliance community: "At the end of the day, how does one measure the effectiveness of all these improvements?"
Volkswagen has answers.
The Together4Integrity (T4I) perception workshops are, on the one hand, "a substantial arm of the 'inspiring people' pillar," said Volkswagen Chief Integrity Officer Tobias Heine. On the other, they are an instrument for measuring progress in affecting cultural change.
The workshops bring together local employees, from top management to shop floor workers, to engage in critical discourse about the practice of integrity and compliance at their organizations. The participants (up to 200 per entity) are randomly selected. "We gather them together for half a day. We inform them again what T4I is about, and then we present … about 20 statements where participants can answer on a scale from one ('I completely disagree') to five ('I completely agree'). These questions are live-voted, and the results are shown on stage. … What we are seeking is a direct discussion between the audience and supportive management about the results," Heine explained.
Some of the 20 statements are touchy. "When I hold up red traffic lights, I get bashed for it" is one such example audience members need to stake their position on, Heine said. Yet, these are the topics triggering the liveliest discussions. "In the past, we haven't had a systematic approach to bringing these topics to the agenda and [igniting] discourse between a cross-hierarchical audience and supportive management," Heine said.
Importantly for metrics purposes, the perception workshops also help Heine's team identify a profile for each entity based on the audience's poll results; perform root-cause analyses around any cultural deficits; and draft steps for local management to take to repair areas of poor perception. The action plan is where the feel-good activities come in (e.g., Book my Boss).
"I'm a big fan of hands-on compliance. … Go out and be close to the risks to avoid making the same mistake two times."

Kurt Michels, Group Chief Compliance Officer, Volkswagen
The beautiful logic of perception workshops, though, is that they are carried out on a repetitive basis to assess whether employees' perceptions change over time, post-T4I implementation and integrity workshops.
"The magic comes between the measurements—not just the first perception workshop or the current perception workshop. They are great products, but the magic is in between. It helps us to make transparent what [the entity's] status is and whether there has been an evolvement," Heine said.
This poll question response metric has proven favorable thus far, Heine said. "In all the current perception workshops that we have carried out, we have seen an increasing result" over time, he said.
A second metric Volkswagen uses to measure cultural change is the Stimmungsbarometer (StiBa, "mood barometer" in English). The StiBa dates back to 2008. It is a sentiment survey sent annually to all employees in all participating brands, companies, and regions.
As part of the consent decrees, Volkswagen was required to include a new question in the StiBa to monitor the progress of the company's integrity campaign. The "Integrity Question" remained the same throughout all three years of the monitorship: "In our OU [Organizational Unit], everyone can act with integrity." Responses to the question were used to develop follow-up centralized and decentralized activities, according to the Department of Justice. For instance, centers of excellence (for certain organizations) and best practice workshops (for certain managers) were established centrally. Managers within organizational units were responsible for holding meetings to evaluate the results of the StiBa and identifying corresponding action plans locally.
Further, the StiBa was revised to include seven questions that expressly linked to the seven Group Essentials, which aimed to address the key behaviors lacking during the diesel misconduct. Depending on the score from answers to these seven questions, local managers might have been required to add an action plan to address integrity and compliance issues on site, according to the legal settlement.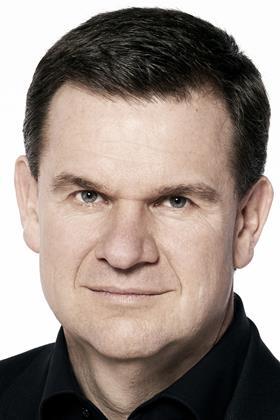 Essentially, the annual results of the StiBa allowed Volkswagen's top leaders, like Board Member Hiltrud Werner and Group Chief Compliance Officer Kurt Michels, to adopt a risk-based approach to rolling out the enterprise-wide integrity initiative. Michels' compliance team, for instance, "organized workshops around integrity issues and … sought out employees who really needed the training the most, targeting the most exposed areas of the company first, and moved on from there," Michels said at Compliance Week's European conference in November 2020.
"I'm a big fan of hands-on compliance," he added at the time, advising other compliance practitioners to "go to high-risk areas. Play it actively. Go out and be close to the risks to avoid making the same mistake two times."
Although Thompson's auditor reports described the StiBa as "voluntary and anonymous," Volkswagen used the results to determine which entities—or "high-risk areas," in Michels' words—to prioritize for integrity workshops.
When asked about this seeming contradiction, Werner explained how individual employee anonymity was preserved: "In every area where more than five people responded to the employee survey, the departmental manager saw the results by his area of responsibility. So, department by department, we could see how the results looked on each question. … And of course, on a higher scale, as a board member I could also see the results by department."
The StiBa results were used to broadly pinpoint weaknesses in company culture, then carve out a risk-based approach to affecting change across Volkswagen's vast geographic footprint.
It worked. Recurring StiBa results year-over-year showed the company successfully moved the needle. Together with the perception workshops' year-over-year results, Volkswagen's leadership saw real, quantifiable progress in company culture.
"We are very proud that each year, [responses to] the integrity question were always better than the year before," Werner said. "We had, over the time of the monitorship, throughout the employee survey, a permanent positive trend. And not only in the Stimmungsbarometer, but also in our so-called perception workshops. … The result that we came up with was positive year-over-year, and when we did recurring perception workshops in the same entity, it was always better in 100 percent of entities. So, we believe that our measures are really a good seed and blossoming," Werner said.
Diversity and inclusion initiatives
"When we analyzed the root cause for the diesel scandal," Werner said at Compliance Week's National Conference in 2018, "we found that in Volkswagen more than in other companies we have these 'chimney careers,' where people never left their own area of responsibility. If you were in finance, you always were in finance, and either you planned to level up in this area or not," Werner began.
"That means that if someone in such an environment … goes to his manager and says, 'Look, I think I have a better idea how to do that,' it could be perceived as a threat to the manager," Werner went on. "If you think you have nowhere to go, then probably the chance that you take this [suggestion] as a threat is quite high."
"[Diversity is] nationality, it's color, it's age, it's education, it's different biographies, it's sexual orientation. Whatever element of diversity you bring to the table, that improves the discussion."

Hiltrud Werner, Head of Integrity and Legal Affairs, Volkswagen
The German term for chimney career is "schornsteinkarriere," and it refers to when an individual is only promoted within his/her silo. Werner analyzed the long-term cultural repercussions of a schornsteinkarriere and determined that not only can it impact a manager's ability to be open-minded, but it can also muzzle an employee from speaking up in the first place.
"If you come into an organization in your mid-20s, and you have a boss on top of you and you stay in that area, he might even be your boss in 20 years. Maybe you have evolved two steps, but he has as well, so he's still your boss. … We found in our analysis that this might adversely affect a speak-up culture," Werner explained.
Having a schornsteinkarriere effectively fosters a high dependency on the senior in charge. To speak up and say something seen as disloyal about that senior could be a career-ending move for that employee.
The adverse cultural implications of schornsteinkarriere was thus a problem Werner identified, and the board member's solution to it was to enhance diversity and inclusion in the workforce—not just in terms of ethnicity, gender, and other factors of "internal diversity," but also in terms of factors of "external diversity," such as personal beliefs, education, life experience, and more. To this end, Volkswagen started splitting employees between different departments, urging managers to let employees gain a wider breadth of experience and proactively carve out their own career paths.
Secondly, in order for managers to widen their own perspectives and gain broader knowledge, Volkswagen instituted a new minimum criteria that employees must fulfill to become top managers, such as "having worked for a minimum of two different brands; having worked outside at an external company; having worked at two different locations for the company; and having two different roles in two different divisions," Werner said.
Werner says these changes have motivated employees to move around, which has never been done before. "It helps people understand the bigger picture and think more like an entrepreneur in their own organization," Werner mused.
External diversity factors aside, Volkswagen still has work to do when it comes to increasing internal diversity factors—such as making more room for women and people of color at the leadership table.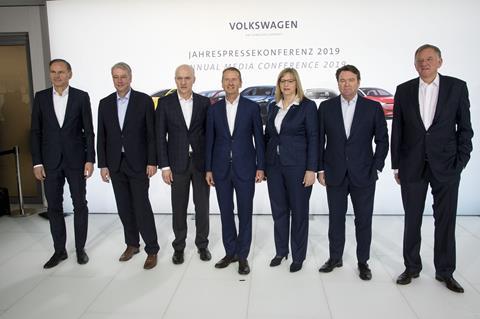 On the supervisory board of management, just over a quarter of members are women (six of 20). Ethnic representations include German (65 percent), Austrian (20 percent), Qatari (10 percent), and Belgian (5 percent). On the group board of management, Werner remains the only woman out of eight. Nearly 90 percent of members are German born. One is Turkish.
"Yes, I am still the only woman on the [Group] board, but a lot has changed in the company. We have two female board members at Audi AG, for example. We also have a female board member at Bentley. So, it's slowly changing," Werner said in a Q&A with Compliance Week in October 2020.
But is it changing fast enough? "We could always do better in this field," Werner said. "I think if equality for men and women is not there, it's outdated."
Diversity is far more than gender, Werner went on to say. "It's nationality, it's color, it's age, it's education, it's different biographies, it's sexual orientation. Whatever element of diversity you bring to the table, that improves the discussion," said Werner.
To walk the talk, every member of the group board of management, including Werner, has targets on diversity—on the number of employees with foreign passports they have to promote into management and on female leadership. "For us, this is bonus-relevant. Our pay depends on it," Werner said candidly.
Rather than encourage tokenism, Werner believes the diversity targets keep top management honest by reminding them to check their unconscious biases. "I think it makes you think about [diversity] on a very regular basis. Do you really give each and every one the right level of attention? Do you promote the right people? It's not about preferring someone who is unable to do the job over someone who would be able to. It's just about giving people with the right skills the right chance," Werner pointed out.
"We are working on getting more women in each and every brand into the respective brand boards. This is an important step for the company, and everyone in the boardroom really shares that," Werner added. When board members perform their succession planning, they have to identify three viable candidates; at least one has to be either a woman or someone with a foreign nationality.
"It doesn't reduce the quality of the candidates, I can assure you," Werner said.

Aly McDevitt is Data & Research Journalist at Compliance Week. She has a background in education and college consulting. Prior to teaching, she was an editor/author at Thomson Reuters.
CW presents: 'Coming Clean: Volkswagen's Dieselgate scandal and compliance monitorship'
1

2

3

4

5

Currently reading

Chapter 4: Tangible measures of cultural progress

6