During the April 24 status conference, U.S. District Judge Patricia Seitz referenced a line from Scottish Poet Robert Burns: "The best laid plans of mice and men often go awry." No truer sentence could be said in 2020. The only thing certain this year has been uncertainty.
The U.S. Centers for Disease Control and Prevention's No Sail Order will either expire or be extended on Sept. 30. A coronavirus vaccine is still a hypothetical today, though advances in candidate vaccines have been made globally. Once a vaccine is available, there will be additional wait time depending on its efficacy and the logistics of delivering hundreds of millions of doses.
While everyone awaits normal life on the other side of a vaccine, Carnival's Ethics and Compliance department has refused to let its well-laid plans go awry. Resumption of worldwide travel will one day be back, and until that day arrives, Carnival is marching onward within the bounds of its environmental compliance plan, now in its fourth year.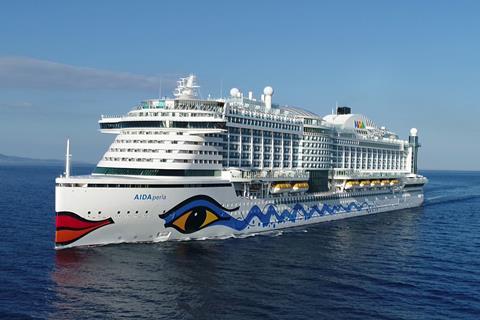 As Chief Ethics and Compliance Officer Peter Anderson mentioned back in fall 2019, incidents are assets. If the coronavirus's presence aboard Carnival ships could be regarded as one enormous incident, then there would be many learnings—assets—to be unpacked. That is precisely what CEO Arnold Donald told the court in April; that the company was already learning a lot in the pause period so far.
"I think most of the things we have learned at this early point … has [sic] primarily been in [the] area of communications and reporting," said Donald. "There was [sic] situations where we had ships at sea. They gave information to agents, which is the proper way to do it. The agents would then share that information with various government agencies in some of the places we went, and at times there was a miss in timing between the agent sharing their information and the ship beginning to arrive in port. It created confusion."
So while perhaps Carnival's decision to halt service one day after the pandemic was declared can be rationalized by health protocols being a moving target in the early months of the year, the fact that certain gaps in communication occurred aboard COVID-19-infected ships cannot. Carnival Freedom, for example, docked in Galveston, Texas, on March 14, but passengers were not informed about an illness outbreak on the boat until March 26. Those 12 days of passengers' ignorance might have accounted for an unknowable, immeasurable spread of the virus on shore. The media was not kind.
Thus, to Donald's point, the importance of greater transparency and timeliness aboard ships were hard lessons learned in the early months of the year.
"I think that the extraordinary scrutiny this company went through in the beginning weeks and months of this outbreak were also unprecedented, and I think they can expect similar scrutiny when they go back into service," Carnival's court-appointed monitor Steve Solow stated to the court on April 24.
Now in late summer 2020, Carnival is preparing to set sail with guests again. Carnival's AIDA cruise line resumes operations in late September on three of its vessels. Embarking from ports in Hamburg, Rostock-Warnemünde, and Kiel, Germany, the ships will cruise the sea for a number of days, making no stops at other ports of call.
What will a cruise look like from a passenger's perspective?
Guests will complete digital health questionnaires prior to the cruise, have their temperature taken before check-in, and follow strict physical distancing guidelines on board. Restaurants, bars, theaters, sports, and wellness areas, while open, will be monitored.
They may not look like your typical cruises, but for now, while these unsettling times remain with us, they are a sign of Carnival's commitment to safe and compliant operations, a small taste of normalcy for cruise-loving guests, and perhaps a harbinger of a better, COVID-19-free future.

Aly McDevitt is Data & Research Journalist at Compliance Week. She has a background in education and college consulting. Prior to teaching, she was an editor/author at Thomson Reuters.
Compliance Week presents: 'A Tale of Two Storms'
1

2

3

4

5

6

7

Currently reading

Chapter 6: Carnival looks toward a new horizon