For Jerry Kral, starting a conversation with the top executives at one of the largest spirits companies in the world about going all-in on ethics and compliance was made easier by the fact that he could speak their language.
As a former business owner himself, Kral knew the key to selling a robust compliance program was to get senior-most leadership to see it not just as an important part of running a public company, but as a value-add for the business, a way to stand out that appeals to both a bottom-line mentality and a commitment to doing the right thing.
"My entrepreneurial mindset makes it much easier for me to relate to my business clients, to my peers. I've had to manage risk myself," explains Kral, the vice president and chief ethics and compliance officer at Brown-Forman, an American-owned spirits and wine company that employs more than 4,600 people worldwide and sells its products—which include some of the top brands in the business (Jack Daniel's and Woodford Reserve whiskey, Herradura tequila, Korbel California champagnes, etc.)—in more than 135 countries.
It also helped that Brown-Forman, which is headquartered in Louisville, Ky., and has been family-controlled for nearly 150 years, had a reputation of "integrity, trust, and respect" already distilled into its corporate culture like a fine, aged bourbon.
About Jerry Kral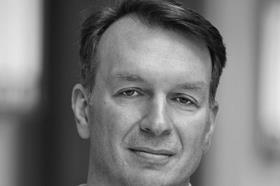 Title: Vice President and Chief Ethics and Compliance Officer, Brown-Forman Corp.
About Brown-Forman Corp.: One of the largest American-owned spirits and wine companies and among the top 5 largest global spirits companies, Brown-Forman sells its brands in more than 135 countries around the world and has offices in cities across the globe. In all, Brown-Forman has more than 25 brands (including Jack Daniel's) in its portfolio of wines and spirits.
Location: Louisville, Ky.
Years of experience: 13
Areas of expertise: Problem solving, training, designing controls, facilitation
Quote: "Corner-cutting and shortcuts are not long-term strategies."
"A unique part of Brown-Forman is that we have really strong core values," Kral said. "So it's easier to engage a regional vice president on the topic of our business partners operating at the same level of integrity as we are. That's an easy conversation to have at Brown-Forman.
"When I compare notes with other people in our industry or people who have a similar global footprint as Brown-Forman, we've made a significant amount of progress with less pushback and resistance."
The 44-year-old Kral—who has been with Brown-Forman in a full-time capacity since 2015—is a department of one, with support from other corporate functions and, as needed, contractors. He is a big believer in creating a "compelling value proposition" for investing in proactive ethics and compliance.
He also isn't afraid of putting his money where his mouth is.
After beginning his career at a Big 4 consulting firm in the early 2000s with a focus on advising clients on implementing elements of compliance to satisfy the federal sentencing guidelines, he decided in 2008 to go out on his own and start AegisAdvantage, an ethics and compliance consulting firm.
"We started on the proactive side of compliance as opposed to reactive," said Kral. "We focused on helping companies implement training, conduct risk assessments, create a policy repository, roll out a code of conduct, implement a hotline, and raise awareness of the hotline. Our expertise was on prevent and detect, with a laser focus on embedding compliance within an organization."
Brown-Forman was among a handful of large public companies AegisAdvantage worked with through the years as the consultancy grew to eventually include 12 professionals and a nationwide client base. When B-F opened a search for a chief compliance officer, Kral—who already lived in Louisville with his wife and two children—threw his hat into the ring and got the gig.
"I had always been on the outside, so moving inside and applying the approaches that I had been recommending and implementing for others was a great opportunity," Kral said.
At the heart of what Kral is executing at Brown-Forman is a program that emphasizes "making it easier to do the right thing and harder to do the wrong thing." Differentiating between the two isn't always easy, so Kral, using a strategy that worked well for him at AegisAdvantage, simplified it by tying it to a physical feeling to which everyone can relate.
"We created this whole concept around when you see something, hear something, or are asked to do something that gives you that uncomfortable feeling in your stomach, that knot in your stomach, that's when it's time to speak up," Kral explained.
The "knot in your stomach" test was part of Kral's three-pronged approach to compliance training at Brown-Forman:
Values drive decisions. "As a person, do we make decisions that erode our integrity? No, we don't. So when you're making a decision on behalf of Brown-Forman, make a decision that is going to maintain or increase Brown-Forman's integrity with the business partner, the government official, or the consumer. Let's establish and maintain integrity, let's deepen trust, let's ensure respect, let's drive for excellence. When you make your decisions using our core values (which employees were already very familiar with), you can rest assured it's the right decision."
Listen to your gut. "We try to train with symbols as much as possible. We train with the knot in your stomach, and we've tied that to other concepts as well."
Slow down. "We make our products years before we sell them. In other words, our product (bourbon, for example) has to age in a barrel before it comes to market. So, whatever you're being asked to do right now, whatever you're feeling pressured to do, ask yourself or your line manager, 'What's going to happen if this decision isn't made today or tomorrow? What dominoes are going to fall?' We are on a much longer time horizon than a lot of other industries. I talk a lot about our business having the luxury of being thorough and comprehensive when it comes to decision making. We shouldn't feel rushed."
Another key to any successful compliance program, according to Kral, is transparency. It's a philosophy he not only believes in when it comes to the actions of Brown-Forman's own employees, but how customers and business partners view the company's commitment to doing the right thing as well. The 36-page employee Code of Conduct is published for all to see on the company's Website.
"Our code of conduct is an expression of our values and how our values intersect with our business partners, the environment, our coworkers, government officials, and others," Kral said. "I think it's important that it sets expectations for those that are going to interact with us—for both our behavior and theirs. It's an easy place to go to get a feel for our risk tolerance, our tone. How we engage."
Transparency also applies to decision making and is a litmus test when doing so.
"There are many ways to do the right thing," Kral explained. "If you can't do it transparently, then why are we doing it? If you can't do it transparently, should you be doing it at all?"
Sometimes, being transparent means not being afraid of what you might uncover when you do your due diligence on overseas business partners. Especially those your own data has identified as high risk.
"This is a whole new can of worms," Kral said. "This isn't just about their ability to sell Jack Daniel's in whatever country they're in. It's a question of whether they are going to be able to do it with values and business practices that are consistent with ours. Brown-Forman seeks business partners for the long-term, and if we do not see eye-to-eye on our core values, we may need to consider finding a partner where our businesses share similar values."
Kral says the biggest indicator that the program is working is that employees have adopted the language. From around the world, he receives e-mails and calls referencing "a knot in the stomach" to start a conversation around an issue.
And that's what it boils down to for Kral: Using Brown-Forman's values, being transparent about doing the right thing and fostering a culture in which that behavior is both facilitated and applauded. Oh, and doing it all while keeping in mind the bottom-line needs and unique characteristics of the business.
Kral's advice for compliance officers? "It's important that you understand the business and the challenges that our colleagues out in the field face every day. Although we have to live in a world of some non-negotiables—complying with the law is non-negotiable—how we comply is completely up to us. And as long as we are comfortable with how we are complying, and that's an indicator of risk tolerance, everything should be fine. Don't let your compliance risk tolerance be lower than your business' risk tolerance, because then you're not going to be in alignment."

Dave Lefort was Managing Director of Compliance Week. Before joining CW, he spent nearly two decades in digital leadership roles with ESPN and The Boston Globe.
View full Profile