Before joining Kimberly-Clark as its chief ethics and compliance officer in 2016, Kurt Drake already had more than 20 years of global ethics and compliance and finance experience.
He has been the chief ethics & compliance officer for GE Aviation, Mubadala Development Co., PPG Industries, and General Cable. In these roles, he has successfully built and led global ethics and compliance programs and teams in a range of industries. For more than nine years of his career, he took his talents overseas to China, Italy, and the Middle East. A common denominator at each company: building a world-class compliance program unique to each entity, eschewing the easy route of a cookie-cutter, check-the-box program.
Drake is a former board member of the Ethics & Compliance Officer Association and is active speaking at ethics- and compliance-related events.
Highlights of his career include cutting his teeth with Deloitte and GE's renowned audit team. At the latter company, he was selected to work directly with then-CEO Jack Welch as CFO for one of GE's major business units in China.
About Kurt Drake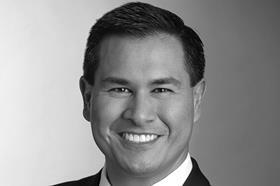 Title: Chief Ethics & Compliance Officer, Vice President, Kimberly-Clark
About Kimberly-Clark: A global consumer products company with sales over $18 billion and with over 43,000 employees worldwide. Their products are well-known brands such as Kleenex, Scott, Huggies, Pull-Ups, Kotex, and Depend and are sold in more than 175 countries.
Years of experience: 22
Areas of expertise: Compliance, audit, finance, Six Sigma
Quote: "When I back up a little bit and think about my career, it is all about making compliance integrated into the company's DNA, globally and locally."
Among Drake's notable challenges, and an enduring success story, was righting the ship at General Cable, a wire and cable manufacturer he previously interned for in college. At the time, Drake took on the role of senior vice president and chief compliance officer (also taking on responsibility for internal audit), the company was in the midst of cooperating with the Securities and Exchange Commission and Department of Justice on a review of its business units in Asia and Egypt for potential violations of the Foreign Corrupt Practices Act.
Within 14 months, a comprehensive compliance program was developed under Drake's careful watch. In crafting the program, communication and cooperation with senior business leaders and managers was crucial, he says, explaining the need for top-down buy-in and enthusiasm.
The results speak for themselves. The new compliance program was among the first to pass muster under a new Department of Justice program where the agency's internal compliance expert worked alongside a company to assess its submitted compliance program's merits and effectiveness.
Noted FCPA expert and Compliance Week columnist Tom Fox noted that General Cable's enforcement action and dealings with the Justice Department "may well be one of the most significant for the compliance practitioner as it clearly states the need to operationalize a compliance program … It could be the case which portends the most significant step in doing compliance forward."
"Kurt had performed his due diligence and understood the areas where our Internal Audit function needed to improve," a former colleague says. "He had a clear vision for where internal audit needed to be, but trusted the team to engage and execute on that vision while still being intimately involved, driving for the best possible results."
You've described yourself as fortunate in having mentors who helped inspire you and focus your talents.
I've been lucky to have two great mentors who have been really instrumental throughout my career.
My early mentor was Kenneth Meyer. He was a former two-star general in the Air Force who also set up the compliance program at GE. Very early on in my career, he taught me a lot about leadership and change management.
When I went over to China, I reported to the CFO, as well as Ken, as the compliance leader. He instilled into me the leadership aspect of how to deal with people and change. He excited me about how to connect my expertise to compliance and keeping the company safe. He remained very instrumental throughout my career.
My other mentor is Keith Darcy [former executive director of the Ethics & Compliance Officer Association, now known as the Ethics & Compliance Initiative]. He was really helpful to me in terms of ethics and compliance in general, but also in terms of thinking about how to build culture and a world-class program at a company. I initially met Keith at various conferences and got to know him very well. He took time to really invest in me and has been very helpful over the years. Frankly, both mentors saw a lot of things in me that I didn't always see in myself.
I've also been very lucky to work at companies with business leaders of high integrity.
You have had significant overseas experience, including time in Shanghai with GE. Tell us about leaving that company for an opportunity in Abu Dhabi.
I spent 12 years at GE and then moved on to a sovereign wealth fund, Mubadala, headed up by the Crown Prince of Abu Dhabi.
Mubadala was a greenfield opportunity that involved establishing an entire compliance program for them including writing their first code of conduct. It was very unique in the sense that, for starters, I had to define the vision and build a program and team across the various industries in more than 20 countries.
I loved the challenge of building a brand-new program, that covered various industries and countries, but it wasn't easy. It wasn't just going in and implementing a best practice program. It was customizing a best practice program into their business operating rhythm and one that connected with their company's vision.
When I back up a little bit and think about my career, it is all about making compliance integrated into the company's DNA, globally and locally.
Early in your career, the focus is on the ins and outs of compliance. You are more focused on the technical side. As I gained more experience living overseas and setting up global programs, I realized the real challenge—and I would say the fun part—is evaluating that company's culture. Where are they located in the world? How regulated are they? What industries are they are focused on? How do the business leaders think? How do they talk about integrity?
Putting all that together is what it takes to build a world-class program. As we always say in compliance, one size does not fit all.
Lessons learned from your international experience?
They all provided a nice toolbox of experiences for how to think about, customize, and implement compliance. Part of the evaluation is understanding the maturity level of the company's compliance program. Where are they in the lifecycle? To help build an effective compliance, you need to know where you are starting.
I was very fortunate to start my career at a great company like GE that had very mature processes. I was able to grow up and be trained the right way. When I left to travel to other companies and other countries, they were at different points in the maturity curve. With each new experience, I had the opportunity to customize the program to fit that company's needs and culture.
When I go to different companies in different countries, I develop strong relationships with the business leaders and try to understand where they and the company are coming from. How do they think about compliance?
At any company, making compliance natural and part of the corporate DNA is always a continuous challenge. The fun part is making it OUR compliance program. It is the company's compliance program, not the compliance officer's compliance program.
Can you tell us about your time at General Cable?
When I started there, I was the company's first standalone chief compliance officer. I was there to establish and build a program while it had open and ongoing SEC and Justice Department investigations under the Foreign Corrupt Practices Act.
There were multiple priorities. There was building a world-class compliance program quickly. Another was engaging the employees. You can imagine how people think about their company when they are in the headlines. You need to engage, globally, with employees globally to make them feel good about the company and the culture, partnering with the senior leaders.
If you do it right—if you set the program up right—people will be engaged and they will speak up. So, we were also responding to employees' questions, which allowed us to make real-time improvements into the program. By listening to their inputs, it helped us to build 'their' program versus an off-the-shelf, textbook program.
What advice might you share, based on your experiences, with younger folks entering the profession?
To be in compliance, you need to be a student of change management.
One of the things that makes compliance so rewarding is helping a company win business while doing things the right way. That sounds very simple, but it can be very challenging because things are very dynamic and always changing.
Rules change and regulations change; businesses change and people change. Technology is always changing. I love the dynamic aspect of navigating continuous change while maintaining the standards of a culture of integrity. That's the piece that gets me up every morning, wanting to help the company do the right thing.
Not only is the environment dynamic but, you personally, in compliance, need to be dynamic in understanding the company culture. You need to understand the business leaders, the industry, and previous issues they have had and then you need to put it all together so it sticks in the way they operate.
Nearly every business leader wants to do the right thing; it is all about how to translate it and make it natural for them as part of winning business. For example, tone at the top can mean many different things. One CEO might send out five communications a year, but then never talks about it. Another leader might not send out any integrity-related communications, but every time he or she visits the plant they are so authentic, natural, and comfortable when talking about integrity and what affects the company's reputation that his or her approach is far more valuable than any formal communication they could ever write and send out.
As a CCO, we are measured on how we operationalize compliance with the leaders and into the business. The core, however, is making your ethics and compliance program genuine and authentic. That's better than any poster or the best-looking code of conduct out there.