The CEO of one firm I previously worked for told me I was wired differently than others. The fact is we are all different and therefore all wired differently, but there are some common characteristics to some roles. That said, most of my compliance friends also tell me I am wired differently. Earlier this month, a man wired differently to the CEOs of most regulated financial service businesses was promoted from the role of chief compliance officer to interim CEO at a company you might have seen in the news recently—Wirecard.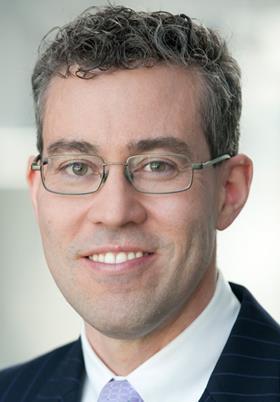 James H. Freis Jr. is a former director of the U.S. Department of the Treasury's Financial Crimes Enforcement Network (FinCEN) and is now trying to salvage what he can for the beleaguered creditors and shareholders of Wirecard. Earlier this month, former CEO Markus Braun was arrested on suspicion of fraud; there is approximately $2 billion missing from the company's accounts.
Wirecard announced the appointment of Freis as CCO in May, and he was scheduled to take on the role on July 1. Given the arrest of Braun, he has started somewhat earlier than originally planned. Clearly as a new, external appointment, he has no loyalties or potential conflicts within Wirecard, but his new role is now far bigger than he had originally envisaged.
So how does a compliance-wired CCO take over the role of CEO? What is expected of him and how are his possible conflicts managed? Freis has an outstanding reputation, built in the public and private sectors across a number of jurisdictions and disciplines. Thus, his appointment is a smart move by a board of directors of an embattled company, but these are substantially the same directors who worked alongside the former CEO and consequently, are potentially connected to the scandal of the missing money, by either their actions or inaction.
It has been reported that Wirecard's auditor, EY, failed to examine the bank accounts where the $2 billion was purportedly held, but surely this applies equally to members of the board. It should be clear to everyone that Freis will act for and on behalf of the creditors and shareholders, not the directors. The company having filed for insolvency will not be saved by the appointment of Freis, but potential buyers of the business will undoubtedly be encouraged by the appointment. It must be expected that he will act in a way that meets with the approval and expectations of shareholders, regulators, creditors, and customers.
Managing communication will be critical to his success. Equally, he will need to ensure all staff and fellow directors understand their duties and loyalties are to the shareholders, creditors, and the company, and not themselves, friends, or former colleagues. It is a big ask to change the culture, which has undoubtedly contributed to this scandal and governance failure.
It may be that the directors trusted the numbers, the CEO, the CFO, and others, but what we compliance officers learned a long time ago is that trust is not an acceptable control. It is the role of directors to validate and ensure figures, facts, and forecasts are accurate. Undoubtedly this failed at Wirecard, and as such Freis may be well-advised to trust no one and demand evidence to validate every number that gets put on his desk.
Freis has put his own reputation on the line in accepting this appointment, and his background suggests he is not the kind of person to act in a way that will threaten his integrity. His appointment has elevated the status and importance of all compliance officers, because boards and shareholders often seek the assistance of the differently wired compliance department at a time of crisis. We should all wish Freis well, because in some ways he is also carrying our reputations into the battle he has taken on.

Martin Woods is a former detective turned compliance officer who has experience with major compliance cases and settlements from a number of perspectives. He now applies his experience to the analysis and subsequent commentary of current compliance investigations and settlements. Previously, he advised bankers, regulators, the United Nations, central bankers, and law enforcement groups from around the world.
View full Profile