I'm a firm believer in the premise that policies should be made based on sound evidence.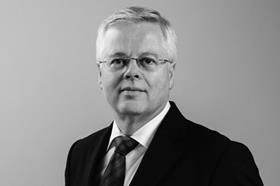 Sadly, the ongoing debate around the merits (or otherwise) of public registers of ultimate beneficial ownership (UBO) information have been tainted by a good deal of misinformation, driven largely by a few politicians and lobby groups looking to promote a false caricature of jurisdictions such as Britain's Crown Dependencies—with the aim of forcing them into publicly disclosing sensitive ownership information.
There are worrying constitutional arguments about enforcing legislation on another jurisdiction but, those aside, the arguments around why public registers are needed and how they should work are all built on rather shaky ground.
As for the why, one popular figure proponents of public registers have clung to has been that an estimated £90 billion (U.S. $114 billion) is laundered through the United Kingdom (according to the National Crime Agency), with the suggestion that this must be entering the United Kingdom through international financial centers (IFCs) like the Crown Dependencies.
Sadly, the speculation is misplaced—it's just not true. To lay the responsibility for that £90 billion at the door of the Crown Dependencies is just irresponsible—there is no evidence of the Crown Dependencies facilitating this sort of money laundering. In fact, the Crown Dependencies already meet or exceed international standards, imposed by the Financial Action Task Force (FATF) and Organization for Economic Cooperation and Development (OECD), in fighting financial crime.
As for the how, there are real question marks over public registers. Having a register that is populated with accurate data is infinitely more important than having a register that is public.
Putting too much information in the public domain actually opens up the potential for further criminal activity, such as identity theft.
First, self-reporting systems offer no guarantees of accuracy, and criminals will continue to falsify information. This poses a number of risks. Businesses could use a public register to do their own due diligence on new customers or creditors, for example, but if information isn't accurate, this creates potential for problems down the line.
There are risks even if information is verified. Supporters of public registers, for example, often make the assumption that the general public is somehow better placed than trained law enforcement officers to review and analyze information. That simply cannot be the case. In fact, untrained eyes assessing data could, with the best of intentions, jeopardize investigations being pursued by the authorities.
Meanwhile, there are huge direct conflicts between public registers and the aims of privacy laws like GDPR and human rights conventions. How can we be championing the protection of personal details on the one hand, but promoting the idea that the economic structures of wealthy individuals should be freely shared on the other?
Putting too much information in the public domain actually opens up the potential for further criminal activity, such as identity theft. With Companies House being exempt from GDPR rules, it has become a hotbed of open data for criminals. Research shows that every three days someone complains to Companies House about their personal details being made public and susceptible to fraud.
There is no evidence that public registers are the best solution to combatting financial crime. I enquired last year of Companies House how much the U.K. public register has cost to run and how much it has helped improve the recovery of the proceeds of crime. It didn't know.
It is not credible to be lauding public registers as the holy grail; what is important is to promote a balance between combatting illicit flows and protecting personal data. There is actually an effective alternative, such as that in Guernsey and Jersey, where accurate information is made available to authorities without putting personal data at risk or undermining official investigations. A new consultation in the United Kingdom considering making the information held by Companies House more accurate seems to acknowledge this.
So far, though, the evidence is that public registers are at best unnecessary and at worst counterproductive in combatting financial crime.
Geoff Cook is a chartered director and chartered banker MBA. He served formerly as CEO of Jersey Finance and Head of Wealth Management for HSBC.