The U.K. Financial Reporting Council (FRC) expects to ramp up the number of investigations it carries out over 2022 as it prepares to make way for a new regulator next year.
According to its three-year plan released last week, the FRC will see an increase in budget and staff numbers, as well as a change in leadership as it appoints its first permanent chairman since May 2020.
Total headcount will grow from 417 this March to 489 in March 2023, while the FRC's budget for 2022/23 will increase to 60.6 million pounds (U.S. $81.3 million) from £51.5 million (U.S. $69.1 million) currently.
The corporate governance watchdog expects to see a rise in enforcement cases over the next three years due to a combination of its increased remit and "external factors," such as economic stresses on companies.
By March 2023, the regulator will get a 16 percent increase in resourcing to deal with the expected rise in caseload. Enforcement staff will grow from 76 to 88 and receive a larger budget of £6.1 million (U.S. $8.2 million).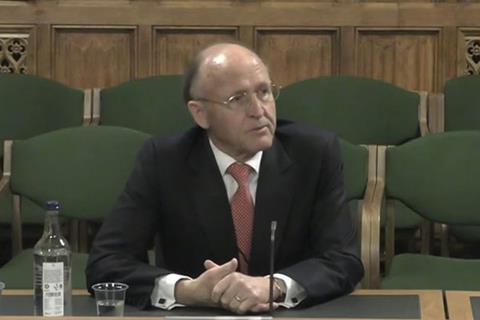 Setting out its enforcement approach, the FRC said it will use "a mix of hard regulatory and softer influencing levers appropriate to our objectives." It has adopted a "four faces" approach toward regulation, with each part—system partner, facilitator, supervisor, and enforcer—indicating how hard or soft it will go to encourage—and enforce—compliance.
According to its own key performance indicators the FRC set out for last year, the regulator only concluded, settled, or closed one-fifth (20 percent) of the enforcement case investigations within its own two-year target. An increase in staffing and budget should make a notable difference in these efforts.
Earlier this week, the FRC's incoming chair, Sir Jan du Plessis, a former chair of British Telecom and miner Rio Tinto, told a parliamentary committee the regulator was "in a sorry state" and that its governance was "not good enough."
"The governance situation at the FRC is in a pretty poor state," du Plessis told the Business, Energy, and Industrial Strategy Committee on Tuesday. "They haven't had a permanent chair for goodness knows how long. They've got only three nonexecutive directors. It's really, really not a way to run the regulator that should be setting the tone for the whole of British business."
In recent years, the FRC has faced a barrage of criticism for being soft on auditors and for failing to act appropriately following a spate of corporate collapses.
In a 2018 review, the FRC was labeled a "ramshackle house" by former Treasury official Sir John Kingman, hastening its transition into the Audit, Reporting and Governance Authority (ARGA), which should begin to be operational in 2023 and will have greater supervisory and enforcement powers.
Du Plessis—who takes over from former Goldman Sachs banker Simon Dingemans, who stepped down in May 2020 after less than nine months in charge—has pledged to overhaul the regulator within three months.
Alongside criticisms of the FRC, Du Plessis also took aim at external auditors, whom he said needed to cooperate with the regulator as it overhauls the sector.
"I hope they (auditors) realize that, unless they play their part in creating a different regime, the outcome could be much worse for them," he said.
He also warned there would be a strong focus on the actions of company management, where he believes primarily responsibility lies when governance goes wrong.
"In the first instance, pressure should be put on boards and management in terms of how they make their judgments before one looks at the audit profession to provide an answer," he said. "It's clearly an area that has been abused by companies on many occasions over the years."

Neil Hodge is a freelance business journalist and photographer based in Nottingham, United Kingdom. He writes on insurance and risk management, corporate governance, internal audit, compliance, and legal issues.