The co-director of the Securities and Exchange Commission's Division of Enforcement will step down from his post next week, after three years on the job.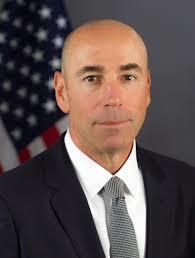 Steven Peikin, who served alongside co-director Stephanie Avakian since joining the SEC in June 2017, will leave the agency on Aug. 14. Avakian will remain as director.
During Peikin's tenure, the SEC obtained judgments and orders totaling over $13.5 billion in disgorgement and penalties and returned more than $3.1 billion to harmed investors, according to an SEC press release.
"Under the leadership of Steve Peikin and Stephanie Avakian, our Enforcement Division has increased its efficiency, flexibility, and impact." said SEC Chairman Jay Clayton in a statement. "Their investor-first efforts have resulted in thousands of actions that have righted wrongs and, more importantly, both returned illicit gains to harmed investors and eliminated improper fees, providing lasting savings for years to come."
Peiken said in a statement that he was "tremendously proud of the accomplishments of the women and men of the Division of Enforcement" and that "it has been a privilege to serve among them."
Avakian called him a "a strong, unwavering leader for the division" who used "his considerable expertise and impeccable judgment for the public good."
Peikin and Avakian launched several initiatives to benefit Main Street investors during their time in charge of the division while also focusing on accountability for securities-related wrongdoing on individuals like company chief executive officers and chief financial officers. The division also launched a Cyber Unit to address cyber-related threats and violations involving digital assets and Initial Coin Offerings (ICOs). In March, the division formed the Coronavirus Steering Committee to focus attention and resources on threats posed by the pandemic and the dynamic market conditions it has caused.
Prior to joining the SEC, Peikin was managing partner of the law firm Sullivan & Cromwell's Criminal Defense and Investigations group. Before that, he served as an Assistant U.S. Attorney in the Southern District of New York from 1996 to 2004, where he led a task force that specialized in prosecuting securities and commodities fraud. He is an adjunct professor of law at NYU Law School, has been a visiting scholar at Harvard Business School, and is president of the board of directors of the Center for Hearing and Communication, a nonprofit health and human services agency for the deaf and hard of hearing.

Aaron Nicodemus covers regulatory policy and compliance trends for Compliance Week. He previously worked as a reporter for Bloomberg Law and as business editor at the Telegram & Gazette in Worcester, Mass.
View full Profile