The Securities and Exchange Commission (SEC) on Thursday announced Commissioner Allison Herren Lee has assumed the role of acting chair at the agency.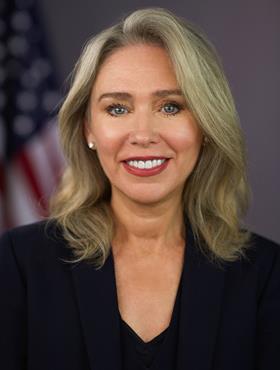 Lee was designated to the position by President Joe Biden as his official nomination to lead the agency, Gary Gensler, awaits Senate confirmation. If confirmed, Gensler will take over as chairman and give Democrats a 3-2 majority on the Commission.
"It's an honor to continue my service on the Commission in this new role," Lee said in a press release. "I have tremendous respect for my colleagues on the Commission and the exceptional staff across the agency and look forward to working closely with them. Together we will continue the agency's work of protecting investors and ensuring market integrity."
In the wake of former Chairman Jay Clayton's departure on Dec. 23, Commissioner Elad Roisman took over as acting chairman. But with the transition from Republican President Donald Trump to Biden on Wednesday, the latter has opted to have the Democrat Lee take the reins until his chairman gets confirmed.
Sworn in as a commissioner in July 2019, Lee has been a vocal proponent of initiatives to address ESG and climate change—areas expected to receive greater attention at an SEC under Biden.
"During my time as Commissioner, I have focused on climate and sustainability, and those issues will continue to be a priority for me," Lee stated.
Other acting appointments at the SEC include Melissa Hodgman as director of the Enforcement Division and Paul Munter as chief accountant.
Editor's note: This article was updated Jan. 22 to reflect the acting appointments at the Enforcement Division and Office of the Chief Accountant.

Kyle Brasseur is Editor in Chief of Compliance Week. His background includes expertise in user personalization with ESPN.com.
View full Profile