Attention, compliance officers: In case you missed it, the Department of Justice's Antitrust Division last year quietly updated language contained in its corporate and individual model plea agreements as they apply to cooperation. In remarks made at the Global Competition Review's Antitrust Law Leaders Forum this month, Deputy Assistant Attorney General Richard Powers provided more color around those changes.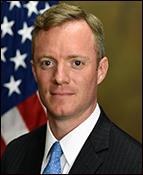 Reflecting on what the Antitrust Division expects from companies that are under investigation, Powers stressed that "cooperation and timely and voluntary disclosure of wrongdoing are among the factors that Division prosecutors consider in making corporate charging decisions under the Justice Manual, and in making sentencing recommendations under the U.S. Sentencing Guidelines." To attain the benefits of cooperation, however, companies and individuals must "meaningfully assist" the Division's investigation through "truthful, thorough, and timely cooperation," he said.
In his Feb. 7 remarks, Powers drew attention to revisions the Division made in March 2019 to language in its model plea agreements as they apply to "full, truthful, and continuing cooperation." One of those changes, made in the agency's "Model Annotated Corporate Plea Agreement," now prohibits corporate defendants from making public statements that contradict the acceptance of responsibility through the facts described or the factual basis of a plea agreement.
"Companies resolving antitrust charges with the Division are pleading guilty to a crime," Powers said. "Turning around and disclaiming any wrongdoing is inconsistent with their admissions in the plea agreement, their acceptance of responsibility, and their ongoing cooperation obligations."
The Division's model has been updated with an additional provision to make those obligations clear. "That said, the model agreement is clear that this provision in no way affects the paramount obligation of company employees to provide full and truthful information, without falsely implicating any person, and to testify truthfully," Powers said.
Full cooperation defined
The Division further updated both its corporate and individual plea agreement models to clarify its expectation of "full, truthful, and continuing cooperation." The amendments mirror similar changes to other Department documents discussing full cooperation, including the FCPA Corporate Enforcement Policy.
"Those entering and benefiting from plea agreements must provide full cooperation, to the extent possible, in pursuing cases against other conspirators," Powers said. "Accordingly, if the opportunities arise, individuals subject to a corporate plea agreement's terms—such as current employees, and individual defendants cooperating under a plea agreement—may be asked to assist the Division with affirmative investigative opportunities."
Even covert techniques, such as recording conversations, "fit within the ambit of full, truthful, and continuing cooperation," Powers said. "When covert investigative opportunities are presented, we expect individuals to assist in them in order to be fully cooperative and expect their cooperating employers, where appropriate, to help facilitate such assistance."
Under certain circumstances, covert investigative measures may not be feasible—for example, when there are legitimate safety concerns or legal considerations in other jurisdictions. "In those instances, the Division will take into consideration those concerns in assessing the individual's and employer's good faith and complete cooperation," Powers said.
Full cooperation also requires that cooperating companies and individuals report "all pertinent facts, whether favorable or unfavorable," Powers said. Under the Justice Manual, companies "must identify all individuals substantially involved in, or responsible for, the misconduct at issue" and provide "all relevant facts relating to that misconduct."
The Justice Manual further mandates that Division attorneys "meticulously review any information provided and compare it to the results of our own investigation to 'ensure that the information provided is indeed complete and does not seek to minimize, exaggerate, or otherwise misrepresent the behavior or role of any individual or group of individuals,'" Powers said. "Underlying potential cooperation credit is a simple predicate: Be candid and provide complete information even when the facts may be unfavorable for your client."
Being candid matters
Powers said that candor is "particularly important" when counsel makes representations to prosecutors about the company's efforts and the evidence. "Full and truthful representations can pave the way for a fine reduction or, if warranted under the Justice Manual's Principles of Federal Prosecution of Business Organizations, resolution by deferred prosecution agreement rather than by guilty plea," he said.
Likewise, those who "misrepresent or shade the evidence, or omit relevant facts will not only foreclose any credit for cooperation at the charging stage, but also impact the Division's assessment of what amounts to an appropriate fine," Powers said. "To be specific, I'm not talking about honest mistakes, or early disclosures that were corrected as additional facts came to light."
Cooperation must also be both thorough and timely, beginning "essentially at the same time as the organization is officially notified of a criminal investigation," according to the guidelines. Compliance and legal professionals, particularly, should heed Powers' warning that the Justice Department is taking careful account of early response to their investigations when assessing whether they've met the Guidelines' requirement of timely cooperation.

Jaclyn Jaeger is a freelance contributor to Compliance Week after working for the company for 15 years. She writes on a wide variety of topics, including ethics and compliance, risk management, legal, enforcement, technology, and more.
View full Profile