Unlike some Biden nominations (think Janet Yellen at the Treasury Department) that will be seen as compromises, Chopra's nomination represents a full-throated return to the combative CFPB under former director Richard Cordray, experts say.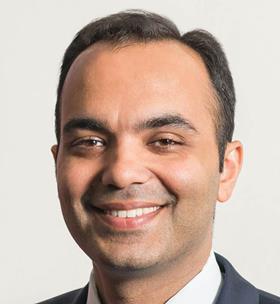 Chopra is a protégé of Sen. Elizabeth Warren (D-Mass.), who developed the CFPB and is a polarizing figure herself.
In a tweet Monday, Warren had this to say about Chopra's nomination: "He's been a fearless champion for consumers at the FTC and will be a fearless champion leading the consumer agency."
Scott Pearson, partner with Manatt, Phelps & Phillips, called Chopra "a very experienced and committed consumer advocate" who is "a bit caustic in his approach."
"He's very aggressive and very difficult for the industry to deal with," he said. Chopra, like Cordray, will measure the CFPB's success by the size of its fines and the breadth of its enforcement actions, Pearson said.
Benjamin Saul, partner with the firm Bryan Cave Leighton Paisner, called Chopra "an incredibly aggressive consumer protection advocate."
Rachel Rodman, a partner at Cadwalader, Wickersham & Taft and a CFPB regulator from 2011-2016, said the CFPB under Chopra will revert back to an aggressive enforcement stance last seen under Cordray.
In general, that stance will translate into "more enforcement, more cases, higher fines, and an agency that will push the limits of its authority," she said.
At the FTC, Chopra made it clear he believes regulators should seek additional punishments for repeat offenders. A dissenting statement Chopra made in November on the Zoom Video Communications case, which related to security weaknesses in the popular video conferencing platform, provides a window into his thinking.
"In matters like these, investigations should seek to uncover how customers were baited by any deception, how a company gained from any misconduct, and the motivations for this behavior," Chopra wrote. "This approach can help shape an effective remedy. While deciding to resolve a matter through a settlement, regulators and enforcers must seek to help victims, take away gains, and fix underlying business incentives."
The nomination to lead the CFPB represents a homecoming of sorts for Chopra. He served as the CFPB's assistant director during the Obama administration, leading the agency's efforts on student loans, according to information released by Biden's transition team. In 2011, Chopra was appointed to serve as the CFPB's student loan ombudsman.
The director position is vacant after Kathy Kraninger tendered her resignation to Biden on Jan. 20. "I support the Constitutional prerogative of the President to appoint senior officials within the government who support the President's policy priorities, which ensures our government is responsive to the will of the people as expressed in presidential elections," she wrote.
Biden would have had the right to replace Kraninger, who was appointed to a five-year term in December 2018, as CFPB director thanks to a June 2020 decision in the Seila Law case.
Priorities under Chopra
Biden has made scrutinizing fair lending practices a pillar of his campaign platform, and the CFPB is likely to make that issue a regulatory priority.
"The No. 1 focus of the agency will be social justice, and that means fair lending is going to be the top issue," Pearson said.
One of Chopra's first actions will likely be to return the CFPB's Office of Fair Lending to a stand-alone unit, reversing a move in 2018 by former CFPB Director Mick Mulvaney to bring the office directly under his control.
The CFPB under Chopra "will hold financial institutions and non-bank financial institutions accountable for discriminatory lending processes," Saul said, and may also examine how algorithms used by such institutions can contain biases, unintentional or otherwise.
In addition, several CFPB initiatives from that era, paused during the Trump administration, may be revived, Rodman said.
The CFPB could reissue a substantive new rule on student loan servicing, which addresses how lenders collect and process payments, particularly on how well (or poorly) they work with student loan borrowers struggling to repay.
The CFPB under Chopra will likely more closely monitor nonbanking financial entities, including expanding its supervisory authority over certain larger participants in the industry, such as companies offering unsecured personal loans, Rodman said.
Compliance takeaways from a Chopra-led CFPB
For compliance departments within companies in these industries, it is imperative they have in place a robust compliance management system, Rodman said.
"They should be addressing issues as they find them and not waiting for a regulator to come in and point them out," Rodman said.
Saul said compliance departments should ensure their companies' fair lending compliance programs are robust—that they do what they promise and can withstand increased regulatory scrutiny.
"To the extent work needs to be done, now is the time to get it into shape," Saul said. "Scrutiny is very likely to return from a much more empowered enforcement division."
Editor's note: This story was updated to reflect Kathy Kraninger's resignation as CFPB director on Jan. 20.

Aaron Nicodemus covers regulatory policy and compliance trends for Compliance Week. He previously worked as a reporter for Bloomberg Law and as business editor at the Telegram & Gazette in Worcester, Mass.