The Securities and Exchange Commission (SEC) in November 2020 put into effect a rule intended to modernize the disclosure requirements of Regulation S-K, marking the first significant revisions to the statute in more than 30 years.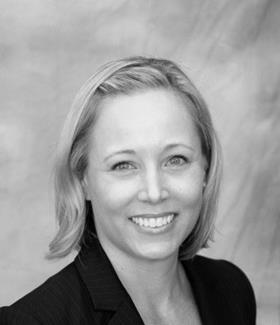 The final rule revised Items 101(a) (description of the general development of the business); 101(c) (narrative description of the business); and 105 (risk factors) "to emphasize a more principles-based approach, because businesses differ in terms of which aspects of these disclosures are material to them," according to the SEC.
Among the revisions, Item 101(c) now includes as a disclosure topic "a description of the registrant's human capital resources to the extent such disclosures would be material to an understanding of the registrant's business." Prior to this amendment, companies were only required to disclose the number of their employees as it related to human capital disclosure. The new rule leaves much room for interpretation as companies navigate these murky waters.
Julia Brncic, senior vice president, chief counsel and corporate secretary at insurance giant Cigna, spoke with Compliance Week to share how the global health services company is complying with the new human capital disclosure requirements.
Q: How does Cigna define 'human capital,' and how does it plan to build its approach around its own definition of the term?
A: Prioritizing human capital management is essential to achieving our mission and business growth strategies. We believe providing for the health and well-being of our employees is not only our societal responsibility as an employer—it's simply the right thing to do—but it's also a critical driver of our business strategy.
Core to our corporate governance priorities is communicating and implementing our corporate responsibility practices, which have taken on new significance during the pandemic. COVID-19 has created one of the largest imaginable risks to our workforce of more than 70,000 employees globally. One of our early and robust actions last year was to protect our people by removing cost as a barrier to care and supporting their physical and mental health during an incredibly stressful time. Human capital has always been integral to our business, but the past year brought that into even greater focus.
Q: Has Cigna started the process of issuing human capital disclosures?
A: For the last several years, we have reported on many of our human capital management policies in our corporate responsibility report. Our philosophy and reporting have evolved over time; beginning with our 2021 10-K, we complied with, and went beyond, the SEC's new human capital management disclosure requirements. This includes providing information around our specific human capital policies in this document and our other SEC filings, including our latest proxy statement.
Q: What human capital metrics does Cigna discuss in its proxy statement?
A: Our disclosure is comprehensive in explaining the value of human capital management to our employees and the business as a whole. This is reflected in terms of the investment we make. For instance, we detail that, in 2020, we spent approximately 17 percent of total payroll in health and other benefits, including medical, behavioral, and pharmacy coverage in the United States. We strongly believe a healthy workforce is one of a company's most important assets.
We also detail the programs and resources available to our global employee population—specifically providing mental health support; employee assistance programs that are free to our employees and any member of their household; digital tools to provide access to education; and therapy to help individuals cope with stress, anxiety, and depression.
Our filings also include results from employee surveys that help us track the impact of the programs we provide. Most recently, 85 percent of employees who responded to our global surveys over the past two years indicated Cigna's programs encourage them to pursue a healthy lifestyle (with an average 85 percent employee response rate). We believe these results are a testament to our focus on health and well-being and contribute to employee engagement and retention. We'll continue to make medical, pharmacy, and behavioral benefits and other resources a priority for our employees and will actively engage our employees around these benefits, making them aware and encouraging them to take advantage without stigma. We are continuously reassessing how we track our progress.
Q: What has Cigna learned from the challenges it faced in obtaining, analyzing, and reporting human capital data?
A: This experience has taught us the value of appropriately investing in human capital programs and the impact it has on our colleagues. As we've expanded our efforts, we've taken the approach of overcommunicating and including more data and will see how the requirements evolve over time. Our efforts toward fulfilling the SEC's new requirement are rooted in our mission as a global health services company to improve the peace of mind of those we serve and for those who are employed by Cigna.
Q: In Cigna's experience, how did COVID-19 affect human capital disclosure?
A: Prior to the new SEC human capital disclosure requirement, Cigna was already tracking and reporting our human capital priorities. We're pleased this is now a formal part of our financial filings, as employees' health and well-being will continue to be one of the most important investments we make and something our shareholders should care about. We support increased accountability of these investments.
Q: What resources does Cigna use to help guide its human capital reporting strategy?
A: In addition to our SEC filings, we annually publish a corporate responsibility report, Cigna Connects, highlighting our corporate responsibility goals and initiatives. This report, which will be out this month, is presented to our corporate governance committee, which reviews the report with Cigna's board of directors.
The process for defining content and boundaries reflects the company's previous reporting practices; feedback from stakeholders, including shareholders; and discussions with leading internal and external subject-matter experts. We review our programs and disclosures on an ongoing basis, as well as monitor trends to consider opportunities to enhance our reporting processes.
We also adhere to the Global Reporting Initiative, which represents the most common framework for reporting, with a recognized set of indicators covering economic, environmental, and social aspects of business performance.
Q: Any thoughts regarding potential mandatory environmental, social, and governance (ESG) disclosures? How prepared does Cigna feel it would be for those requirements?
A: As mentioned, with the new SEC human capital disclosure requirement this year, support for employees is top-of-mind as we emerge from the global pandemic. We support increased accountability of these investments. Cigna has established a standard underscoring the importance of investing in the health of our employees that we hope other companies share. Moving forward, we support efforts by the SEC and other regulatory agencies and firms within the investment and ESG communities to require or incentivize organizations to ensure the well-being of their workforce and consider their benefit offerings as central to a best-in-class governance program—and to improve upon them where necessary.

Jaclyn Jaeger is a freelance contributor to Compliance Week after working for the company for 15 years. She writes on a wide variety of topics, including ethics and compliance, risk management, legal, enforcement, technology, and more.
View full Profile