Finance ministers from the G7 reached an historic international tax agreement on Saturday that will impose a new global minimum corporate tax. Among those expected to be most affected are technology giants, but they say they support the move.
After years of discussion, the landmark agreement is composed of two pillars "to tackle the tax challenges arising from an increasingly globalized and digital global economy," the G7 sated. Under the first pillar, the largest and most profitable multinationals will be required to pay tax in the countries where they operate, not only where they have headquarters.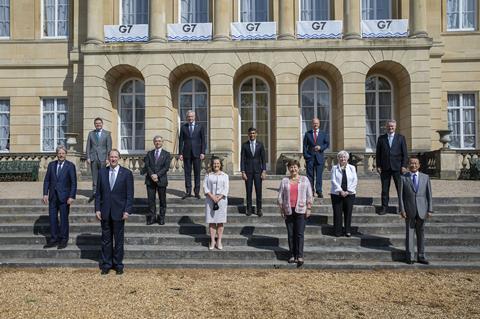 The rules would apply to global firms with "at least a 10 percent profit margin and would see 20 percent of any profit above the 10 percent margin reallocated and then subjected to tax in the countries in which they operate." Several experts told The Guardian this formula potentially could exclude Amazon, because its profit margin in 2020 was just 6.3 percent of its $1.6 trillion market value.
Regardless, Amazon stated it supports the agreement. "We believe an OECD-led process that creates a multilateral solution will help bring stability to the international tax system," a company spokesperson told Compliance Week. "The agreement by the G7 marks a welcome step forward in the effort to achieve this goal. We hope to see discussions continue to advance with the broader G20 and Inclusive Framework alliance."
Under the second pillar, the G7 agreed to the principle of a global minimum rate that ensures multinationals pay tax of at least 15 percent in each country in which they operate. U.S. Treasury Secretary Janet Yellen in a tweet called the global minimum tax rate "a significant, unprecedented commitment."
In addition to Amazon, Facebook also voiced its support of the agreement. "Facebook has long called for reform of the global tax rules, and we welcome the important progress made at the G7," Nick Clegg, Facebook's head of global affairs, stated on Twitter.
Clegg called the agreement "a significant first step towards certainty for businesses and strengthening public confidence in the global tax system. We want the international tax reform process to succeed and recognize this could mean Facebook paying more tax, and in different places."

Jaclyn Jaeger is a freelance contributor to Compliance Week after working for the company for 15 years. She writes on a wide variety of topics, including ethics and compliance, risk management, legal, enforcement, technology, and more.
View full Profile