Innovation, particularly when technology-driven, and compliance often do not play well together. Innovation pushes boundaries, disrupts existing industries, and even creates whole new ones.
Eagerness from one part of an organization to try something new is often counterbalanced by others in the same firm worried things are moving too fast. Compliance's role is to balance such innovation with clear-eyed advice on how to do it safely, legally, and ethically.
Some rules are made to be broken, like the belief only licensed taxis could provide passenger service in many of the world's major cities. Uber, the first and most well-recognized ridesharing platform, has grown from using technology in 2010 to connect private drivers with passengers in one city (San Francisco) to a platform that, in 2021, facilitates 16 million rideshares per day in nearly 10,000 cities across 71 countries.
Uber has not been without its missteps, including mishandled claims of sexual harassment and a data breach cover-up that allegedly involved its former security chief. For much of the company's existence, compliance has been an afterthought—only in 2018 did Uber hire its first chief compliance officer.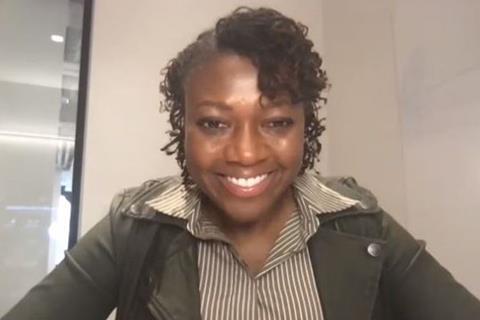 At Compliance Week's virtual TPRM conference last week, Uber's Director of Legal Compliance Dianna Jones spoke about how the company now seeks to build compliance into new initiatives rather than bolt it on at the end.
Jones joined Uber in 2019, according to her LinkedIn profile, after spending a decade in compliance with engineering company Wood.
Compliance teams within Uber do not want to be seen as "the stopper," she said, or as a force that stifles innovation. Instead, they work with other departments to form "swim lanes" where teams can create and innovate. These swim lanes have "guardrails," which consist of rules and regulations as well as legal and ethical considerations.
"In compliance, we don't want to say no. 'No' creates the space for people to say, 'Let's avoid compliance,'" Jones said. "Let's provide the swim lanes for them to make decisions on their own and directions on when they need to come to us for support."
There was a time not long ago when Uber would just appear in a city unannounced, then battle legal and regulatory issues on the fly. Those days are over, Jones said. But the beating heart of the company is still innovation. Rather than saying no to a new idea, compliance at Uber says, "Can we consider this?"
A perfect example is a program Uber rolled out during the pandemic to provide 10 million free rides and food deliveries to essential workers. Behind the scenes, there were numerous concerns, Jones said. Uber was essentially providing a cash equivalent—a ride or food delivery—to thousands upon thousands of people, many of whom did not have an Uber account. The company had to quickly scale up an anti-corruption due diligence process to vet all these new users and prevent people from abusing its good deed.
"We were super proud on one hand and super nervous on the other," Jones said. "The business was already committed to doing it. There was no way we were going to say, 'Stop, we can no longer donate (rides) to the world in the middle of a pandemic for compliance reasons.'"
The key request from Uber's compliance team on the initiative, she said, was that there be robust data generated and good records kept on which organizations and individuals received free services. In six months or a year, if someone questioned why Uber provided services to this government organization or this doctor on the public payroll, the company wanted to have proof that it took steps to ensure the rides and deliveries reached those for whom they were intended.
The program has since been expanded to include a partnership with the White House to provide free rides to people traveling to vaccination sites. Similar arrangements will eventually be rolled out in other countries as well, Jones said.
Data has become a key compliance tool at Uber. Jones said the company once kept driver information in spreadsheets–-tracking licenses, insurance, car inspections, and more. All that information is now automated in programs that can track against deadlines, regulations, and other key metrics. Same goes for background checks for new drivers, as well as checks for bringing back drivers who left during the pandemic.
"To keep up with the (company's) exponential growth, we've had to leverage technology in many different ways," Jones said.
Through it all, compliance's goal within Uber is to ensure the company delivers on its promise of a safe ride.
"Our customers have the expectation that we have vetted that driver partner in a way so that you are getting into a car with a driver who is safe," she said. "We also rate the customers, because the driver also wants to know about who is in the backseat of that car. We care about the safety of all of the individuals involved in the transaction."

Aaron Nicodemus covers regulatory policy and compliance trends for Compliance Week. He previously worked as a reporter for Bloomberg Law and as business editor at the Telegram & Gazette in Worcester, Mass.
View full Profile