Editor's note: On Feb. 16, a coalition of 18 U.S. digital asset institutions announced the launch of the Travel Rule Universal Solution Technology (TRUST). The platform is designed to allow digital asset exchanges to securely send information legally required by the travel rule, as prescribed by the Financial Crimes Enforcement Network. TRUST is focusing on expanding to other jurisdictions, with members required to meet core anti-money laundering, security, and privacy requirements before joining the solution.
Jennifer Lee, head of compliance at Anchorage Digital, wrote the following op-ed regarding the launch of TRUST and its importance toward achieving compliance with the travel rule.
"Don't just find problems; create solutions."
It's an old refrain in business, but one that motivates compliance officers the world over. It's at the core of our job description.
About the author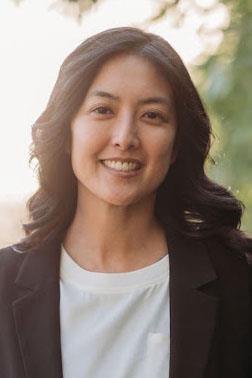 Jennifer Lee is head of compliance at Anchorage Digital, the first federally chartered digital asset bank in the United States.
Before Anchorage, she led the entity-level regulatory reporting team for Goldman Sachs North America and served as executive director on the bank's APAC Securities Division Compliance team.
Our mission, day in and day out, is to ensure the institutions we work for comply with relevant laws and regulations. Our minds are trained to zero in on finding solutions where they exist and creating them where they don't.
For those of us working in cryptocurrency, creating solutions for one of those regulations in particular—the Travel Rule—is proving to be complex. But as I've learned at the first federally chartered digital asset bank in the United States: complexity can inspire innovative solutions.
Setting the stage
The Travel Rule took effect in 1996 as an enforcement tool for the Bank Secrecy Act, which aims to prevent financial crime, money laundering, and other illicit financial activities. It creates a "trail" of information about individuals sending and receiving funds through funds transfer systems such as Fedwire and SWIFT networks (the former being U.S.-driven, the latter an international cooperative). Regulators and investigators can then follow these trails to pinpoint illicit activity, both domestically and globally.
Pretty straightforward, right? The answer is yes—when it comes to normal fiat transfers in traditional finance where I spent the majority of my career.
In 2013, a layer of complexity was added to the equation: The Department of the Treasury's Financial Crimes Enforcement Network (FinCEN) added "convertible virtual currencies" (CVCs) to its interpretive guidance, effectively subjecting digital asset funds transmittals to the Travel Rule. In doing so, FinCEN required financial institutions to send identifying information (such as a customer name, account number, counterparty institution, and transaction amount) related to those transactions to the next financial institution.
This is where things get interesting. The same "trail" designed to make traditional fiat transactions easy to provide identifying information from one end-to-end transaction isn't as clear to apply with digital assets. That's because the underlying infrastructure on which fiat transfer trails depend—the aforementioned Fedwire and SWIFT networks—can't be taken for granted in the digital asset ecosystem.
Where fiat transfers use names and addresses, digital asset transfers use a unique string of numbers and letters. While major virtual asset service providers (VASPs), like digital asset exchanges and brokerages, have the names, addresses, and banking information of their customers (what we call "hosted" wallets), the issue primarily arises when "unhosted" wallets enter the equation and don't have that information available.
But just because the identifying information of digital asset wallets is different doesn't mean it's less secure or verifiable. In fact, it's quite the contrary; the transparency of the blockchain network on which digital assets depend simply runs on a different plane—one that is designed to be even more transparent, traceable, and permanent than what exists in legacy banking today.
In effect, the blockchain, even while encrypted and pseudonymous, creates an infrastructure of its own—one that also has the potential to be used by regulators and investigators to mitigate illicit activity with remarkable efficiency.
Because of this, many VASPs have often argued the Travel Rule is unfair, ill-suited, or even inherently incompatible with our industry. Many in the crypto space believe the trail blockchain facilitates is far superior and should not be subjected to the same outmoded infrastructure as fiat currencies.
But those are problems. If crypto is going to earn mainstream acceptance in the United States, it's time for the industry to form meaningful solutions.
A new era of TRUST
On Feb. 16, Anchorage Digital joined with 17 other leading U.S. digital asset institutions in a public coalition—a new show of unity among digital asset industry players—to launch the Travel Rule Universal Solution Technology (TRUST).
TRUST is a platform that allows digital asset exchanges to securely send information that is legally required by the Travel Rule. The solution is named TRUST because that's precisely what the coalition aims to instill among both global regulators and the public at large.
A more universal regulatory approach will also benefit the digital asset ecosystem's growth. By streamlining VASPs' ability to offer regulated products and services, new and existing digital asset investors can trust the system as a whole is secure, paving the way for more widespread public adoption.
This is one of the most significant and sweeping industry-wide efforts to date to create a uniform Travel Rule standard for all those who operate within the digital asset ecosystem. Anchorage is proud to be part of this effort, and as our head of compliance, I am thrilled the industry is taking this step in the right direction.
Challenging ourselves, progressing the industry
From Day 1, Anchorage recognized that for digital assets to realize their full potential, VASPs like ours must work hand in hand with federal regulators.
As a federally chartered digital asset bank, we've already volunteered ourselves to oversight by the Office of the Comptroller of the Currency (OCC). We've built what we believe is the industry standard for the Travel Rule, adopting not only TRUST but the approach outlined by the Travel Rule Information Sharing Architecture (TRISA) coalition for VASPs. We are also rapidly growing our headcount to further reinforce our team with both seasoned compliance veterans and innovative new ideas.
And while we will continue our work to set the standard for Travel Rule compliance, we also recognize that, to find an enduring solution, neither we nor any other digital asset industry player can go at it alone. That's why the launch of TRUST is so important—it's the clearest sign yet that digital asset players, as an industry, not as individual companies, truly care about compliance. We want to work together to make sure crypto—and its vast social and economic benefits—are here to stay.
By paving the way toward clear and workable Travel Rule compliance, we won't just be finding a solution to a decade-old problem; we'll be setting a new, global standard for digital asset regulatory cooperation.