"April 3, 2017, was a very cold, rainy day, and it was my first day working at Volkswagen," Dr. Kurt Michels began.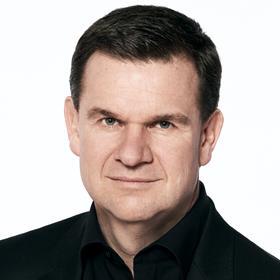 It was the chief compliance officer's opening remark in a fireside chat at the Compliance Week Europe 2020 Virtual Conference this week. Michels was hired after the company earlier that year pled guilty to installing defeat devices, designed to cheat U.S. emissions tests, in more than half a million vehicles sold to Americans. In total, the company paid more than $30 billion worldwide in fines, settlements, and remediation as part of the "Dieselgate" scandal. This past September, it successfully completed a three-year compliance monitorship headed by former U.S. Deputy Attorney General Larry Thompson.
Company morale was at an all-time low when Michels arrived in 2017. For most of VW's 650,000 employees, the scandal was devastating. The number of bad actors who orchestrated the misconduct was relatively few, but the entire VW workforce would bear the brunt of the company's shame.
The irony of inclement weather on Michels' first day was not lost on him. But where some might have interpreted buckets of rain as a sign of gloom, Michels turned the symbolism on its head. Hired to help the company turn around a toxic culture, his action steps over three years helped cleanse the company of its sin.
Navigating a successful monitorship
Michels' first tip to any company at the starting line of a monitorship is to start immediately and at full speed. Michels joined VW in April 2017, and the monitor team began its work one month later. There was no time to be lost.
Next, the CCO emphasized the need for transparency, not just with the monitor but with all stakeholders inside and outside the company. Michels designed a working plan with milestones, so every stakeholder was on the same page in terms of where they were and where they wanted to go.
It's also important compliance teams take a risk-based approach, especially if working at a big company like VW. If you start off with too many initiatives, you create processes and bureaucracies that are not needed, and you lose time and momentum. Instead, look at what resources are already there. Find best practices within the compliance group and try to enhance them.
"You're riding a very big wave, and there's a great wind. You've moving very fast in the right direction, at a great speed. Everyone is looking at you. You're receiving a lot of attention. It's lots of fun, and it's hard work, but the most important thing is that you're staying on the board."

Volkswagen CCO Dr. Kurt Michels, in comparing a monitorship to surfing
Next, Michels emphasized the importance of finding the right people to increase the capacities of the compliance organization. Be transparent with the board about what capacities are required and immediately start hiring the necessary people.
Working with the monitor
What is key from Day 1 is cultivating a professional, working relationship with the monitor, achieved through open communication and prompt delivery of information. Companies need an IT tool to facilitate the timely transfer of documents and to organize meeting requests.
"For VW, we're talking about more than 1.4 million pages of documents transferred and more than 8,500 meetings that took place over the three years," Michels pointed out.
"Don't tell [the monitor] that something is there that is not there. … The monitor is not expecting everything to be perfect. If this were the case, the monitorship would not be present," Michels said with a smile.
Equally important is clear communication with employees, who deserve to understand what the monitor is expecting.
"Especially if people receive their first invitation for a monitor interview, you should really explain and tell them what it is all about. Otherwise, they are very concerned," Michels said.
Michels likens the monitorship experience to surfing, and although the analogy may sound quirky, it works:
"You're riding a very big wave, and there's a great wind. You've moving very fast in the right direction, at a great speed. Everyone is looking at you. You're receiving a lot of attention. It's lots of fun, and it's hard work, but the most important thing is that you're staying on the board."
Detoxing culture
Changing a company's culture is a long-term endeavor, but the CCO believed VW has done a good job of coaching its people. Two steps the compliance team took to detox the culture were a new code of conduct and an integrity initiative.
"With the code of conduct, we defined and implemented the values of the company. We explained what the company was expecting of employees and … why it was important to be in line with those values," Michels said.
The compliance team also organized workshops around integrity issues and personally spoke to hundreds of thousands of employees. They sought out employees who really needed the training the most, targeting the most exposed areas of the company first, and moved on from there.
Another preventive measure is establishing consultation channels, so employees can raise concerns as they percolate. Employees must be encouraged to ask questions with the confidence that nothing bad will come from speaking up.
And while it's important to train, educate, and support, Michels admitted there remains a low percentage "of people who always have problems with red traffic lights." In such cases, it's important to have an effective whistleblower program.
Dieselgate 2.0?
While Michels said VW is in very good shape on compliance at the moment, the CCO was not so bold as to say a crisis could never recur. The company must continue to work hard and monitor closely what risks and challenges are coming down the pike, of which there are many in the automotive industry. The work is never done.
"Compare us to a big city," Michels analogized. "I'm not aware of any city with 670,000 inhabitants on the globe that has no issues." Compliance personnel always need to work hard to make sure "areas of the city do not go in the wrong direction."

Aly McDevitt is Data & Research Journalist at Compliance Week. She has a background in education and college consulting. Prior to teaching, she was an editor/author at Thomson Reuters.
View full Profile