Robert Easton didn't plan on landing in the insurance space. Yet, he would go on to become one of the most highly respected insurance regulators serving in one of the most powerful insurance agencies in the nation before ultimately making the transition to the legal and compliance profession.
Easton, who most recently joined global professional services firm Marsh & McLennan Cos. (MMC) in March 2016 as chief compliance officer of the firm's Risk and Insurance Services segment, is a lawyer by training. Earlier in his career, he worked as a commercial litigator at the New York office of Sidley & Austin for three years.
From Sidley & Austin, he moved to the New York State Attorney General's office, where he served as deputy solicitor general in the Division of Appeals and Opinions. In addition to managing the Division's New York City office, he supervised and reviewed all aspects of appellate litigation in federal and state courts in suits brought by and against the State of New York.
Several of those cases involved the New York Insurance Department, which would serve as a catalyst for joining the agency later in his career. Following a change in administration in New York and a new governor assuming office, that's when Easton says he went in-house and became general counsel at the New York State Department of Insurance, the predecessor agency of the Department of Financial Services (DFS).
About Rob Easton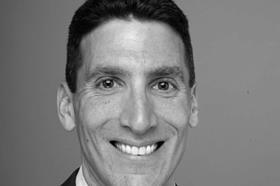 Title: Chief Compliance Officer, Risk and Insurance Services segment, Marsh & McLennan Cos.
About Marsh & McLennan Companies: A global professional services firm offering clients advice and solutions in the areas of risk, strategy, and people.
Years of experience: 20+
Areas of expertise: Insurance regulation, commercial litigation, risk and compliance
Quote: "Thinking about where you want to end up, and then working backward from there to figure out what kind of engagement, what kind of campaign—awareness, education, and otherwise—that you need to conduct is critical to ending up in the place where you want to be."
After a few years in that role, Easton became deputy chief counsel and chief compliance officer at Integro Insurance Brokers, a global insurance brokerage firm. "I was there for a couple of years when I was asked to join the DFS," he says.
From 2011 to 2015, Easton served as executive deputy superintendent, Insurance Division, the state's highest ranking official dedicated to insurance regulation. In that capacity, he provided oversight to more than 1,700 property and casualty, life, and health insurance companies operating in the state.
At the time Easton joined the DFS, the regulator was going through a transition of its own. It was, during that time, created by combining the New York Insurance Department and New York Banking Department, becoming a unified financial services regulator.
From the DFS, Easton would move on to become senior vice president and chief compliance officer of then-McGraw Hill Financial, which changed its name to S&P Global in April 2016. But his time at the DFS, and the lessons learned along the way, would help mold is compliance career.
Recalling his years with the regulator, Easton discusses the many challenges he faced along the way. "One challenge was dealing with Dodd-Frank in the wake of the financial crisis," he says.
Several questions swirled around how regulators should oversee these large multinational globally operating insurance companies. "There was a lot of flux around the development of capital standards and trying to address the supposedly systemic risk from insurance companies and non-bank financial institutions," he says.
Secondly, a lot of discussion at the DFS concerning proper life insurance standards also posed obstacles. "New York was in a spirited discussion with other states around appropriate standards for life insurance products, and the extent to which life insurers could set their reserves, the amount of money they set aside to pay future claims," Easton explains.
But those were not the only challenges during Easton's time at the DFS. Another task that posed its difficulties, he says, was ensuring that New York's health insurance exchange, established in the wake of the implementation of Obamacare, got up and running. It did, and now the "NY State of Health," as the exchange is named, is one of the most robust exchanges in the country. As of February, more than 3.6 million New Yorkers enrolled in comprehensive health coverage through the exchange, a 28 percent increase from 2016.
It was those sorts of experiences at DFS, however, that Easton says helped him in the compliance space. When you're in government, as in compliance, many times the goal is to achieve a certain outcome, he says, "but you need to make sure that there is sufficient stakeholder engagement and buy-in to get there."
"If the process by which the outcome that you've reached is not seen as inclusive, people often won't accept the outcome as legitimate," Easton says. "The same is true in a large corporation like MMC."
"Think about where you want to end up, and then work backward from there to figure out what kind of engagement, what kind of campaign—awareness, education, and otherwise—that you need to conduct is critical to ending up in the place where you want to be," he says.
Easton is now taking many of the lessons he has learned and applying them to the compliance space. At MMC, he is not only the chief compliance officer for Marsh, but also covers the firm's reinsurance brokerage operation, Guy Carpenter, as well. In this capacity, he reports to Jim McNasby, general counsel for MMC's Risk and Insurance Services segment, and to Carey Roberts, MMC's deputy general counsel and chief compliance officer.
As the scope of the chief compliance officer role continues to evolve, so do the demands and expectations of those in the field, and one of those emerging issues is cyber-risk. "It's a little bit cliché, but cyber certainly today is not simply an IT issue," Easton says. "It's not a back-office, or even a legal and compliance issue. It is an enterprise-risk issue that starts at the C-suite."
"It's incredibly challenging, of course, because cyber-risks are constantly changing," Easton says. "They are ever-evolving, and there is no silver bullet out there that can batten down every hatch and eliminate the risk entirely."
What's particularly unique about cyber-risk, however, is that it simultaneously affects both the insurance and compliance space. In other words, one way that companies can address cyber-risk is to purchase insurance, Easton says, adding that Marsh is the leading cyber-broker in the world. "But even with insurance coverage, there are no guarantees that cyber won't remain a threat," he says.
Having served at both the DFS and in-house in corporate legal and compliance roles, Easton brings a unique perspective that few others bring. Many of the issues that arise in the insurance space don't always translate to the broader financial services sector, and that, too, can pose unique compliance issues.
"In many ways, insurance is a special breed," Easton says. "There are special rules that apply to the oversight of insurance that don't apply elsewhere in the financial services sector. Insurance has an entirely separate solvency regime, for example." In the United States, insurance is also regulated state-by-state, rather than nationally. That means that large operations such as Marsh must maintain relationships with every single state's Department of Insurance, which quickly adds up to a costly and time-intensive compliance effort. Not all of those states harmonize their rules with each other, either, which makes a difficult task even more so. There is a Federal Department of Insurance, but its role is advisory.
"Also, when we're dealing with regulators around the globe and other policymakers, there sometimes is confusion about the difference between insurance brokers and insurance companies," Easton adds. "Insurance companies take balance-sheet risk. They're guarantors of certain liabilities, whereas an insurance broker, like Marsh, is a risk adviser and risk consultant." For companies like Marsh, this distinction is an important one to be made; the largest insurance brokers are often confused for carriers.
"Marsh may assist with the placement of insurance, but we are not the guarantors of the very insurance we are placing," Easton says. "Sometimes there is a lack of appreciation of the distinction between the two roles."

Jaclyn Jaeger is an editor with Compliance Week and has written on a wide variety of topics, including ethics and compliance, risk management, legal, enforcement, technology, and more.