Whistleblowers aren't born—they're made.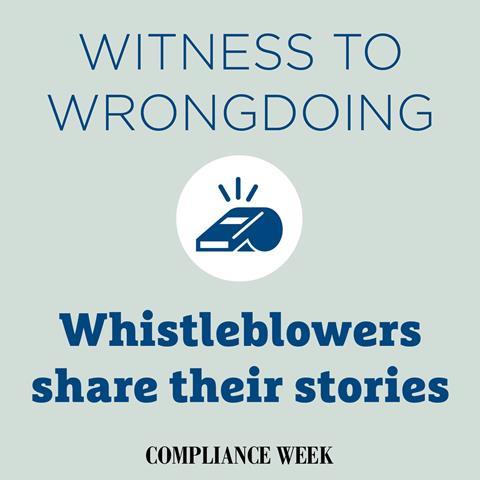 They take form when a company does not address a problem, illegal activity, or fraud occurring inside its own house or when investors or taxpayers are getting hurt, and no one is doing anything to stop it. A whistleblower's initial motivation is almost always altruistic: They want to stop wrongdoing.
"If you see something wrong in your company, and they're not following the rules, but they fix it, end of story," said whistleblower attorney Michael Ronickher of the firm Constantine Cannon. "It's when it escalates, if it doesn't get fixed because someone with a financial or reputational issue doesn't want it fixed, that's what creates a whistleblower."
Many people question the motives of insiders who blow the whistle—as in, why would they seek to damage the company for which they work? By allowing the misconduct to continue unaddressed, the company has already damaged itself.
Jane Norberg, chief of the Securities and Exchange Commission's Office of the Whistleblower from 2016-21, said why whistleblowers come forward is not important. What's important is what they have to say.
"I have found people come forward for a whole host of reasons, some because they see something wrong and genuinely want to correct the problem. Others do it for a whole host of personal reasons—for example, a soured relationship or because they're a business competitor," she said. "But at the end of the day, the reasons don't really matter. What matters is if their allegations are right. If you get too caught up in questioning the motive, sometimes the real issue gets lost. And that's what I find when organizations tend to run into trouble."
Compliance Week interviewed five whistleblowers who exposed a variety of different wrongdoing and illegal acts to hear about their experiences. Their stories will help compliance officers understand a whistleblower's motivations and the obstacles placed in his or her path. A whistleblower can be a compliance officer's ally, if the complaint is handled correctly.
The process begins with finding the fraud.
Aaron Westrick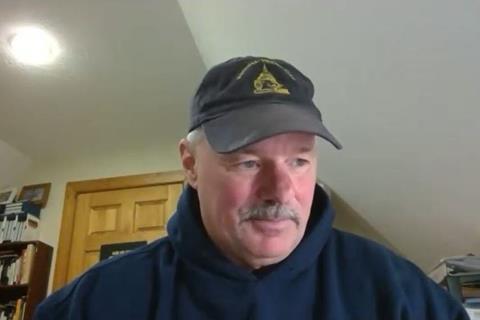 Aaron Westrick was a deputy sheriff in Michigan in 1982 when, while responding to a breaking and entering in progress, he was shot in the hand and chest by an armed suspect. Westrick fired back and hit the suspect, who was eventually arrested, charged, tried, and convicted.
The bullet hit Westrick's chest right below his badge, likely headed straight for his heart. But unlike most of his colleagues that day, Westrick was wearing a bulletproof vest. As a result, Westrick became what's known as a "survivor"—a law enforcement officer whose vest stopped a bullet that might have killed him.
The vest Westrick wore that day was manufactured by Second Chance Body Armor in his home state of Michigan. The founder and president of Second Chance, Richard Davis, believed so strongly in his product that he would regularly don one of the company's vests in demonstrations and be shot. Second Chance called officers saved by its vests "saves."
Police officers protected by bulletproof vests are, of course, walking advertisements for their effectiveness. While still working in law enforcement while also pursuing a doctorate in criminal justice, Westrick was recruited by Second Chance. In 1996, he became the company's director of research, a middle management position. Westrick spent his first several years at Second Chance happily studying and testing a product that had saved his life.
The vest he wore the day he was shot was made of Kevlar, a woven material. Two Kevlar panels sewn into the same panel of a bulletproof vest make what is called in the industry a "bulletproof sandwich."
In the 1990s, Japanese company Toyobo introduced a new kind of material, called Zylon, and started promoting its use in the panels of bulletproof vests. Zylon was marketed as "Kevlar on steroids." While Kevlar vests were bulky and often uncomfortable to wear in warm weather, Zylon vests were light and flexible. In initial testing, Zylon proved more effective in stopping high-caliber bullets than Kevlar.
Of course, law enforcement wanted the best and most comfortable bulletproof vests for their officers, and so vests made with Zylon sold extremely well. In mid-2001, Toyobo, which by then had been selling Zylon to Second Chance for use in bulletproof vests for several years, warned Second Chance it had found a problem. Turns out Zylon degrades in normal heat and humidity and slowly loses its effectiveness for stopping bullets. Police officers wearing vests made with Zylon were unknowingly putting themselves at risk.
Second Chance customers—mostly law enforcement officers representing federal, state, local, and tribal entities—are going to die, Westrick told company management, if we don't do something about this.
Brendan Delaney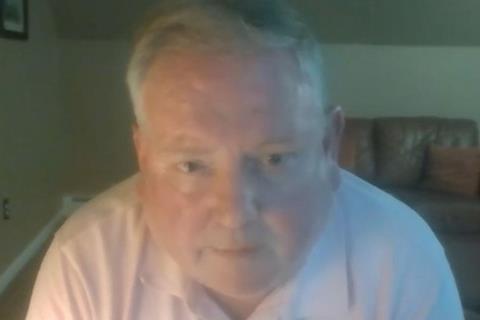 Brendan Delaney worked as a software technician for the New York City Division of Health Care Access and Improvement. In 2010, he was tasked with introducing electronic medical records into the city's prison system, including the sprawling and overcrowded facility on Rikers Island that housed more than 10,000 inmates. The medical records system was developed by eClinicalWorks, a Massachusetts-based software company.
"When we were rolling out this new software, I started to see some errors and some flaws that I couldn't understand, particularly with the medication," Delaney said. "I realized there were start dates and stop dates (that had) fallen off, but I didn't realize the extent of it until I did some additional research and I discovered there were … a couple hundred thousand errors in the mix."
Initially, the errors Delaney started noticing and recording had to do with prescriptions, like mistakes with the start date, end date, duration, and sometimes the strength of dosage.
Doctors could use eClinicalWorks software to order the brand name of the drug and the generic equivalent in the same order, conceivably resulting in overmedication.
Another flaw was some records contained a male prisoner on one side of the screen and a female prisoner on the other. It was unclear in some cases if the prescription or medical test was being ordered for the man or the woman.
The system was ripe for fraud—if a doctor or nurse wanted to take advantage. It was fairly simple for a user to order a prescription—say, for a painkiller—fill the prescription, then go back into the system and delete the request, Delaney said. The drug could be ordered from the prison pharmacy, but there would be no trace in the medical records system to show who ordered it, for whom, and when.
Compounding the problem was that, at the time, the eClinicalWorks medical records were not connected to the prison system pharmacy. Everything was still being done with paper scripts, which injected another layer of risk for errors, intentional or otherwise.
Delaney was also tasked with rolling out the eClinicalWorks software to all the prison facilities—including the prison hospitals, which were 24-hour, 365-day inpatient facilities. The medical records software eClinicalWorks had developed was meant for outpatient ambulatory clinics. The software simply wasn't up to the task of handling medical records for prison hospitals.
"The configuration to adopt it as an inpatient facility was virtually impossible and it … presented a lot of more flaws and errors," Delaney said.
Andrew Russo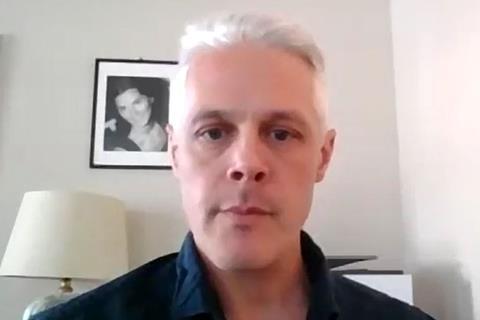 After 10 years as a concert pianist touring in the United States and Europe, Andrew Russo returned to his home in upstate New York and pivoted to a new career in finance, investment, and tax preparation. He reconnected with a childhood acquaintance, Greg Gray, who led an investment group called Archipel Capital that was seeking partners to invest in private companies like Twitter before they went public. Russo himself invested in the partnerships, then recruited other people to do the same.
About a year after he made his investment, Russo noted a few red flags.
"After significant money had started coming in, these partnerships through people I was connected to, it just became clear there were more kind of delays and excuses and things not adding up than you would expect," he said. "This had persisted for long enough that it was clear there were some actual problems with at least one, if not all, of these partnerships in terms of whether they were following through."
Russo said he began investigating the problem on behalf of himself and his fellow investors. He found one of the partnerships, which was funding a startup company called Everloop, was providing significantly less money to the company than it was telling its investors.
The chief financial officer of that partnership resigned after Russo's inquiries, and Russo was asked to take over on a temporary basis.
"I agreed to do it thinking that with all the money people I knew had invested in this situation, it just felt like the right thing to do to try to get involved," he said. "There was clearly not just a lack of investment coming into the company, which was one concern, but the company, in my opinion at the time, was struggling financially. And that was not made clear to anybody where the money was taken. We were told quite the opposite.
"So, it was a little bit of, 'I need to understand this and get inside.' And by being inside, I can at least see the history, see the records, and understand what was going on when versus what we were told when."
Jeffrey Smith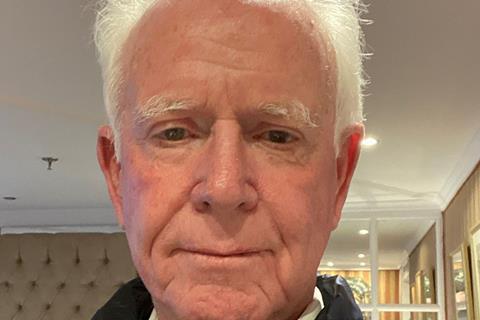 Jeffrey Smith is a California-based software developer who founded a company, OnTheGo Wireless, that provided a unique service to both wireless companies and their corporate customers: His firm would periodically update wireless service plans to find the most appropriate level of service at the best possible price.
This so-called rate plan optimization puts corporations and government entities on the correct wireless rate plans.
This service resulted in significant savings, as high as 30 percent. Smith's company was hired to provide it to hundreds of Fortune 500 businesses. And one wireless company, Verizon, hired Smith's company to optimize rate plan selections for customers who were savvy enough to demand it. For a time, Smith's company was the only one providing this service for Verizon, and he and a staff of 20 had all the work they could handle.
As the benefits of the service became better known in the industry, customers began insisting it be included in their contracts. Wireless companies were in effect promising they would routinely review these customers' rate plan choices and tailor them to the customers' ever-changing needs to reduce cost. Government entities also came to require rate plan optimization when the State of California, and Nevada acting on behalf of a government group purchasing organization, added such a provision to contracts used by hundreds of government entities.
From his perch in the industry, Smith knew that Verizon and other carriers were not providing rate plan optimization as required by the government contracts involved.
"You have to have the technology to be able to go up and grab all the usage, pull it down, figure out what plans each individual should be on, turn it around, and put it back on the site," Smith said. "And then create documents that explain all of this to the users, the decision-makers."
Dee Dee Stone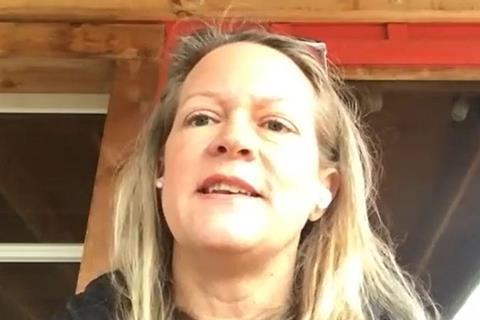 Dee Dee Stone had her master's degree in accounting but had not yet received her certified public accounting (CPA) license in 2011 when she was asked by a CPA, David Ronald Allen, to help process tax returns for his Texas-based accounting firm. On the side, Allen was the chief financial officer of an investment project called China Voice Holding Corp.
As part of her work for Allen, Stone attended some of the investor meetings for an investment vehicle called the Integrity Driven Network, which was promoted as asset-based lending for small businesses. China Voice was rarely mentioned, but it received funds from the same pool of investors.
"The premise of the asset-based lending was it was hard for business owners to get loans through the bank, so their company would loan you money based on the assets of your company," Stone said. "Well, it had some negative feedback from some people that were investors going, 'I don't know, something seems weird.'"
Stone, who later became a CPA in Texas, was asked by Allen to process tax returns for investment partnerships. She noticed while she processed them that all the entities involved tied back to him. The connection with China Voice became clear once she viewed the bank statements.
"And then one day a couple of the stacks of returns all (showed) entities Ron Allen owned, and their assets were all accounts receivables from other entities that he owned," she said. "They all tied back to these private investment partnerships they had. And I was like, 'Oh, that's not right. The only asset was the receivable from this investment.' And so, we had to figure out what was happening there because that didn't look good."

Aaron Nicodemus covers regulatory policy and compliance trends for Compliance Week. He previously worked as a reporter for Bloomberg Law and as business editor at the Telegram & Gazette in Worcester, Mass.
View full Profile