Top Stories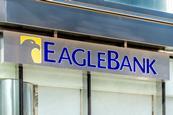 EagleBank agreed to pay nearly $23 million in penalties for improperly loaning approximately $90 million to family trusts controlled by its former CEO over three years, then misleading investors about the loans.

The Korean affiliate of Big Four audit firm KPMG was fined $350,000 by the Public Company Accounting Oversight Board for failures in its quality control policies and procedures to protect against improper alterations of work papers.

Charges levied by the Securities and Exchange Commission regarding an international scheme in which hackers accessed online brokerage accounts to manipulate stock prices impart cybersecurity and beneficial ownership lessons for compliance professionals.
CW Surveys

Take part in this 3-minute survey to help benchmark your mergers and acquisitions pain points against those of your peers. One lucky respondent will win a $200 Amazon gift card for completing the survey.
Partner Content

In light of the ongoing impacts of the pandemic on the global financial industry, CUBE looks at this year's regulatory data to analyze the global enforcement trends of 2021.
More from Compliance Week

The SEC and CFTC proposed expanding Form PF disclosure requirements for large hedge funds to include more information on their investment strategies, investment exposure, open positions, and borrowing arrangements with counterparties, among other areas.

The Commerce Department's Bureau of Industry and Security charged China's largest cable and wire manufacturer Far East Cable with export control violations related to its alleged dealings with telecommunications company ZTE to circumvent U.S. restrictions against Iran.

How can a company prove its compliance bona fides to a regulator, should one ever come knocking on its door? The Home Depot has prepared for such a scenario with detailed guidance pegged to the DOJ's "Evaluation of Corporate Compliance Programs."

The Federal Trade Commission ordered Florida-based Benefytt Technologies to refund $100 million to consumers who received sham healthcare insurance plans bundled with services they did not order.