Top Stories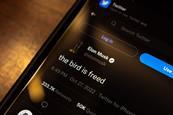 Senior executive shakeups, mass employee layoffs and resignations, major advertisers halting their ads—Elon Musk's acquisition of Twitter provides a case study in leadership mismanagement for the ages.

The Department of Justice is considering issuing new guidance regarding companies' record-keeping obligations for employees' use of personal cell phones to conduct corporate business, as well as executive compensation clawback policies.

Cloud technology company Avaya Holdings disclosed its fiscal year 2021 annual report can't be relied upon because its internal controls over financial reporting, compliance, and ethics were ineffective.
Partner Content

Strengthen your ability to monitor, create, and maintain a culture of trust where your team can thrive.
More from Compliance Week

The Danish Financial Supervisory Authority reported Jyske Bank to Danish police for allegedly violating the country's anti-money laundering law regarding its customer due diligence measures.

Determining the true owner of a company might become more difficult after Europe's top court ruled automatic access to registers of beneficial ownership conflicted with the right to privacy.

The Department of Justice requested Rennova Health repay Covid-19 relief funds it received in 2020 as part of a whistleblower lawsuit against the healthcare services provider alleging ineligible use of the money.

Virtual currency exchange Kraken will pay a fine of approximately $362,159 to settle charges it violated U.S. sanctions against Iran, according to the Treasury Department's Office of Foreign Assets Control.