Top Stories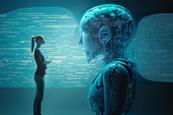 Premium
The possibilities for productive use of generative AI are alluring, compliance professionals say. But harnessing the technology in an ethical and compliant manner requires thorough risk assessment.

Premium
Organizations must move beyond abstract theory and truly measure their compliance culture, a panel of experts discussed during Compliance Week's 2023 National Conference.
CW Surveys

The Anti-Bribery and Corruption Benchmarking report strives to give compliance practitioners insights into bribery and corruption challenges facing them in today's corporate world.

By participating in this survey, you'll help us gain insight into the current state of supply chain cybersecurity and identify best practices for protecting your organization from cyber threats.
Flex Case Study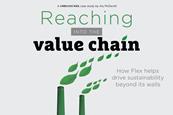 Premium
Compliance Week's Flex case study offers insight into how the global manufacturer is taking control of its sustainability reporting and environmental footprint. The four-part report is available exclusively to CW members.
2023 Excellence in Compliance Awards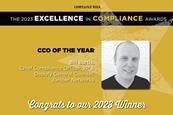 Article
Bill Burtis, affable chief compliance officer of networking and cybersecurity solutions company Juniper Networks, was named CCO of the Year at the 2023 Excellence in Compliance Awards.

Article
Going public, sanctions, a key merger. For its navigating a series of competing compliance challenges while maintaining trust with clients and travelers, American Express Global Business Travel was honored as Compliance Program of the Year at the 2023 Excellence in Compliance Awards.
Partner Content

Strengthen your ability to monitor, create, and maintain a culture of trust where your team can thrive.