Top Stories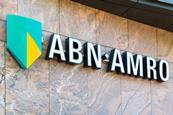 Dutch bank ABN AMRO reached a €480 million (U.S. $575 million) settlement with the Netherlands Public Prosecution Service to resolve money laundering charges.

Danske Bank CEO Chris Vogelzang and board member Gerrit Zalm each resigned after being identified as suspects in ABN AMRO's money laundering scandal. Chief Risk Officer Carsten Egeriis will take over as Danske's CEO.

Amy Holcroft, chief privacy officer at Hewlett Packard Enterprise, shares her experience using privacy-by-design practices to help her company develop and utilize technology in a way that meets compliance requirements.

Compliance Week has revealed finalists for six Excellence in Compliance honors, including CCO of the Year, top compliance program, and more. Winners will be announced during our 2021 Virtual Conference from May 11-13.
Partner Content

Diligent is modernizing GRC to help businesses thrive in the new era of stakeholder capitalism and ethical business practices.

Congress has passed a defense bill that contains amendments with big ramifications for AML, including new requirements around beneficial ownership and a new Bank Secrecy Act whistleblower program at the Treasury.
More from Compliance Week

Former federal agent and best-selling author Robert Mazur shares his uniquely informed take on anti-corruption regarding the recent U.S. sentencing of the Honduran president's brother for drug trafficking.

The Irish Data Protection Commission has launched an inquiry into Facebook over concerns the social media giant may not have properly disclosed the full extent of its recent data leak.

The Senate on Wednesday confirmed the nomination of Gary Gensler to replace Jay Clayton as chairman of the Securities and Exchange Commission. Aaron Nicodemus explores what it means for ESG, cryptocurrency, and more.

The United States Trade Representative is seeking public comment on the potential implementation of tariffs of up to 25 percent on a long list of goods by six U.S. trading partners, including the United Kingdom.