Top Stories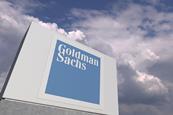 Jaclyn Jaeger explores compliance takeaways from Goldman Sachs' $2.9 billion global bribery settlement for its role in the 1MDB scandal.

The proposed changes reflect regulatory fears that U.K. companies will be tempted to hide the scale of their financial losses as the effects of the coronavirus pandemic continue to dent balance sheets.

A $114 million whistleblower payout announced Thursday is the highest ever awarded by the Securities and Exchange Commission, more than doubling the previous $50 million record set in June.

SEC Commissioner Hester Peirce revealed in a recent speech that she is considering developing a draft framework that would aim to clarify when the Commission may seek personal liability in compliance cases.
Carnival Compliance Case Study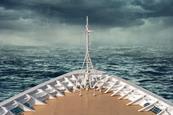 Our first-ever case study is the story of Carnival's quest for compliance redemption, set in the context of not only new leadership and a court-appointed monitorship, but in the midst of a global pandemic.
Partner Content
Join Executive Q&A with Microsoft and Frost Bank Risk Management Leaders to hear how their companies are addressing new risks brought by pandemics.

A free guide from OnCourse Learning to creating a high-impact financial compliance program.
More from Compliance Week

A new study of financial crime compliance costs found spending by American and Canadian financial institutions is up sharply in 2020, driven in part by the coronavirus pandemic.

A new report from the Center for Audit Quality includes key questions audit committee members can ask to fulfill their oversight responsibilities as they discuss non-GAAP financial measures and KPIs with management and auditors.

Democratic presidential nominee Joe Biden is no lock to win the presidency on Nov. 3. But it's worth examining what compliance-related regulatory policies he'd support if he wins.

The 2020 Audit Committee Transparency Barometer, an annual report issued by the CAQ and Audit Analytics, explores new disclosure trends related to the coronavirus pandemic and critical audit matters.