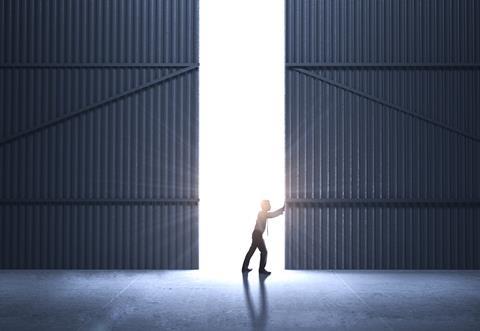 We're opening the gate starting Jan. 25!
Compliance Week is holding a Virtual Open House from Jan. 25-27, which means you will receive complete, ungated access to ComplianceWeek.com on those days by registering as a *free* member.
Register now for free
Top Stories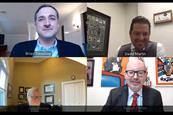 What's most important for compliance officers is to understand the risks breaches and hacks pose to their organizations, not the technical manner of how those breaches occur, according to an expert panel at CW's virtual Cyber-Risk & Data Privacy Summit.

A panel discussion on a recent Webcast analyzed common data subject access request compliance challenges, as well as leading practices designed to best comply with the EU's GDPR and the CCPA in the United States.

Four in 10 compliance professionals have experienced discrimination in the workplace at some point during their career, according to a recent survey by the International Compliance Association.

Nominations are open for Compliance Week's second annual "Excellence in Compliance Awards," which for 2021 includes a new category to honor companies whose ethics and compliance programs are head and shoulders above the rest.
Carnival Compliance Case Study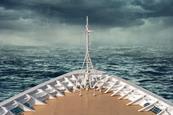 Our first-ever case study is the story of Carnival's quest for compliance redemption, set in the context of not only new leadership and a court-appointed monitorship, but in the midst of a global pandemic.
Partner Content

Congress has passed a defense bill that contains amendments with big ramifications for AML, including new requirements around beneficial ownership and a new Bank Secrecy Act whistleblower program at the Treasury.

Risk and compliance leaders in financial services should download this e-Book from CW and WorkFusion for better "Know Your Customer" oversight.
More from Compliance Week

The U.S. Department of Health and Human Services' Office for Civil Rights fined Excellus Health Plan $5.1 million for failures relating to a 2015 data breach that exposed the personal information of 9.3 million individuals.

Rohit Chopra's nomination to lead the CFPB represents a full-throated return to the combative consumer protection agency under former director Richard Cordray, experts say.

In the wake of 2020's FinCEN Files leaks, the U.S. Treasury this year will undertake a thorough reevaluation of the country's AML program under the Bank Secrecy Act.

General Counsel James Strother agreed to a $3.5 million settlement to become the seventh former senior executive at Wells Fargo fined by the OCC for their role in the bank's fake account scandal.