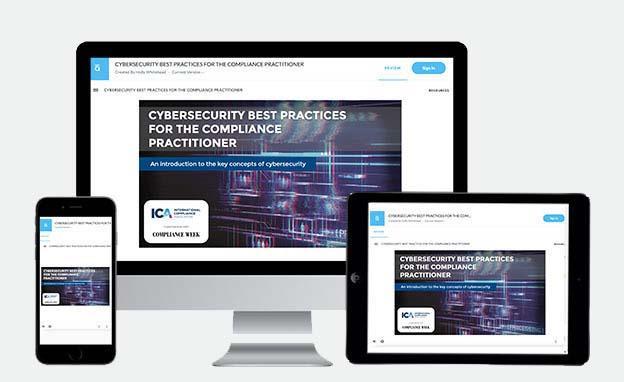 Take this self-directed, interactive course to deepen your understanding of cyber risks and learn the latest regulations to keep your company compliant and prepared in today's dangerous digital environment.    Note from the professor
LEARN MORE
I'M READY TO START!
Top Stories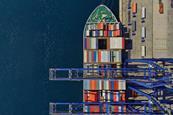 Recent events beyond the pandemic have global supply chains responding to a whole new compliance regulatory landscape. A panel of experts at a recent industry event explain where to look for potential cost savings.

Corporate spending on managing privacy risks has risen significantly since last year, with 6 of 10 privacy professionals believing budgets will continue to increase over the coming year, according to the latest IAPP survey.

The OCC has ordered the country's largest mortgage subservicer, Cenlar FSB, to address chronic risk management deficiencies the agency alleges have led to "unsafe and unsound practices."
Surveys

Compliance Week and Riskonnect are conducting a survey to find out more about how companies are integrating their risk and compliance functions. Please take five minutes to help inform your colleagues.
Partner Content

CUBE is hosting its 2021 ESG Conference on 4 November, which will feature key industry voices discussing the emerging landscape for financial services and offer practical steps about managing ESG for the best outcomes.

With the pandemic accelerating the shift towards a distributed workforce, it is crucial for organizations to adopt a Zero Trust philosophy to improve their cybersecurity posture. Join the conference to learn about the latest trends, tools, and best practices to implement a Zero Trust strategy at your organization.
More from Compliance Week

In a report ordered by President Joe Biden, the Financial Stability Oversight Council urged market participants, public companies, and regulators to develop a common agenda to respond to climate change-related financial risk.

The Public Company Accounting Oversight Board noted a high number of recurring deficiencies in its audits reviewed despite improvements over the previous year as part of its 2020 inspection observations spotlight.

Swedish telecommunications giant Ericsson announced the Department of Justice has determined the company "breached its obligations" under a deferred prosecution agreement entered with the agency in 2019.

Facebook was fined £50 million (U.S. $69 million) for allegedly breaking U.K. competition rules while the firm is under investigation over its acquisition of Giphy. A separate penalty of £500,000 (U.S. $690,000) was also assessed related to CCO appointments.