Securities and Exchange Commission Chief Accountant Sagar Teotia and his deputies shared their current activities and future plans at the AICPA's conference on current SEC and Public Company Accounting Oversight Board (PCAOB) developments earlier this week. Among other things, they discussed their work relating to public company financial reporting, accounting and auditing policy updates, and financial reporting considerations related to COVID-19.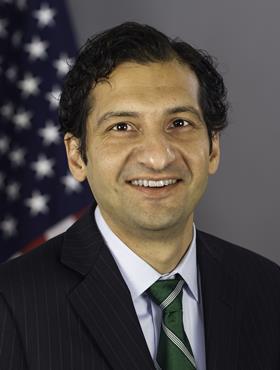 Teotia said the key activities overhanging everything the Office of the Chief Accountant (OCA) does include investor protection, seeking engagement with constituents, being candid and transparent, and attaining the highest quality financial reporting.
The OCA works closely with other U.S. regulators, like the Financial Accounting Standards Board and the PCAOB, and international counterparts. Teotia stressed that to properly conduct its domestic activities, the OCA needs a broad view of international activities and different perspectives on accounting and auditing standards. Paul Munter, deputy chief accountant responsible for international activities for the OCA, noted U.S. investors hold over $13 trillion of foreign debt and equity securities. Maintaining and improving the quality of financial reporting and audits globally is essential to investors, and the OCA proactively engages with regulators like the International Accounting Standards Board and the International Organization of Securities Commissioners.
This engagement became especially critical in addressing new challenges as a result of the global pandemic. Teotia is proud of the OCA's response, saying the office started early to proactively issue guidance about issues they were seeing, including fraud, going concern, internal controls over financial reporting, and estimates and judgments. The SEC launched COVID-19 related guidance on its Website, and the OCA was engaged with the Treasury Department on issues relating to the CARES Act and other financial aid, along with related outreach to accounting firms. Registrants completed their first- and second-quarter filings, accounting and auditing consultations continued, and the market was relatively calm.
John Vanosdall, deputy chief accountant who heads the accounting group in the OCA, said the group was busy from March through May providing timely answers to difficult questions arising from the pandemic. In the normal course, he has seen a lot of accounting consultations this year relating to new standards like revenue, leases, CECL, and reference rate reform, along with recurring issues like income taxes, derivatives, contingencies, and financial instruments. Vanosdall said because CECL became effective early this year, many public companies are moving from adoption issues to new challenges relating to ongoing accounting for credit losses.
The professional practices group at the OCA, led by Deputy Chief Accountant Diana Stoltzfus, provides advice on audit matters and independence questions. This year has already been challenging for auditors, and she has seen an increase in OCA consultations relating to internal controls, auditor independence, and audit quality control standards. She noted Sarbanes-Oxley (SOX) requires officers to certify internal controls in each SEC filing and that changes in work environments and remote work due to COVID-19 may have resulted in new business risks and changes to internal controls that could impact these certifications.
Investors continue to need high-quality financial information, and Teotia and his organization encourage stakeholders to communicate frequently and transparently with the OCA moving forward to meet this need.

Maria L. Murphy, CPA, is a regular contributor to Compliance Week's accounting & auditing coverage. She is a senior content management analyst, accounting and auditing products, CCH tax and accounting North America for Wolters Kluwer and a freelance writer and editor.
View full Profile