The last few months have brought developments on the anti-corruption front in some of the world's largest and most corrupt regions, making it a good time for multinational companies to refresh their global anti-corruption compliance program.
In a recent Webcast, a panel of anti-corruption experts with law firm Gibson Dunn shared some insights into these developments. Specific regions discussed included China, India, Latin America, and Africa.
China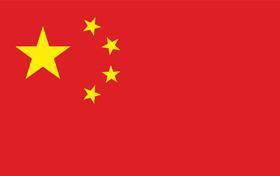 On Dec. 26, 2020, the National People's Congress of China amended the country's criminal law by, among other things, significantly increasing the sentencing of private individuals (referred to as "non-state functionaries") who are convicted of corruption, including taking or offering bribes and embezzling company assets. Unlike "state functionaries" under Chinese law, non-state functionaries—generally, low- or mid-level employees of government agencies, state-owned enterprises, and private enterprises—are not deemed to perform "public functions" and, thus, historically have been subject to lighter sentencing. That will no longer be the case when the new amendments take effect March 1.
In cases where the amount of bribes taken or offered is deemed to be "especially huge" or where the circumstances are "especially serious," a new sentencing level has been added that calls for more than 10 years or up to life in prison, plus a fine. "This amendment places punishments for non-state functionaries on par with those for government officials found guilty of similar crimes," said Kelly Austin, partner-in-charge of Gibson Dunn's Hong Kong office.
New sentencing levels for bribery amounts described in the law as "relatively large" and "huge" or "serious" have also been established, spanning anywhere between three to 10 years in prison on top of a fine. Because the law doesn't define these monetary thresholds, it's likely guidance from the Supreme People's Court and Supreme People's Procuratorate will be forthcoming.
Chief compliance officers of local and foreign companies with operations in China shouldn't wait to educate employees about this heightened criminal liability, as it could deter non-state functionaries from engaging in corrupt activities.
Another region for compliance to pay attention to is Shanghai, which "has long imposed heightened anti-corruption requirements on corporations," Austin said. "This year brings a focus in Shanghai on commercial bribery and compliance programs."
Effective as of Jan. 1, Shanghai's Anti-Unfair Competition Regulations introduces for the first time under Chinese law the requirement to have a compliance program. Article 24 states companies must "strengthen the internal control and compliance management and consciously resist unfair competition acts," aligning Chinese law and regulations with the U.S. Foreign Corrupt Practices Act (FCPA) and the U.K. Bribery Act.
Another change grants enforcement authorities the power to inspect a company's implementation of an anti-corruption compliance program. "If there is an enforcement action, the authorities in Shanghai will expressly review the extent to which the company had an effective compliance program in place," Austin said. To what extent liability will be mitigated for companies with a compliance program in place remains to be seen.
India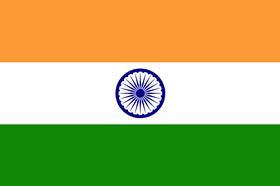 In India, new disclosure obligations took effect in 2020 that impact the way companies respond to whistleblower reports and conduct internal investigations. The more stringent disclosure obligations were established under the Companies Auditor's Report Order (CARO) 2020. Under CARO 2020, companies must disclose whistleblower reports to auditors, who must in turn disclose whether they considered these whistleblower reports when drafting their audit reports during that financial year.
In another significant development, the Securities and Exchange Board of India now requires companies listed on Indian stock exchanges to disclose information regarding the initiation of a forensic audit, the name of the entity initiating the audit, and the reasons for it. They must also disclose a final forensic audit report (other than for forensic audits initiated by regulatory or enforcement agencies), along with any comments from management.
This new disclosure requirement is expected to impact most internal investigations, given that many allegations of wrongdoing call for a forensic audit to examine a company's financial records. "This has a lot of implications for companies that are trying to do internal investigations who want to bring in forensic auditors to assist with that," said Oliver Welch, a Gibson Dunn partner.
Disclosing a forensic audit and a final report raises concerns about privilege and confidentiality issues, particularly if the forensic audit report contains sensitive and confidential information not in the public domain that may not even be relevant to the findings. "So, more than ever, it is important to engage auditors who are knowledgeable of this, know the nuances of it, and don't just rush to overly disclose or forget to disclose things they're supposed to," Welch said.
Compliance and legal professionals should also keep in mind that India has a new federal anti-corruption watchdog, Lokpal, which had its complaint rules published in March 2020. The agency has broad power to investigate any person or legal entity involved in "aiding violations" of India's Prevention of Corruption Act (PCA), giving or taking bribes, or "conspiracy" related to any PCA violation.
As of October 2020, Lokpal had received nearly 1,500 complaints. "The [Central Bureau of Investigation] is going to do everything it can to keep its enforcement numbers up," Welch said. "It does not require prior government approval to initiate a PCA investigation into a private party."
Central and Latin America
In Latin America, the oil and gas and construction sectors continue to be the most common targets of enforcement actions, mostly by U.S. authorities. Recent FCPA cases have been brought against asphalt company Sargeant Marine and energy trading company Vitol, for example.
Enforcement actions by local authorities is a different story, however. As Gibson Dunn noted, widespread scandals and investigations—like Guatemala's La Línea (The Line), Costa Rica's El Cementazo (The Great Cement), and Argentina's Los Cuadernos (Notebook Scandal)—"have generated public outrage, and in some cases, have ushered in new governments altogether, but that wave of public outrage has not always translated into concrete, effective measures to curb corruption."
Brazil's Lava Jato (Operation Car Wash) investigation is a rare anti-corruption success story and has led to numerous prosecutions in the country. The Brazilian prosecutor general in September 2020 extended the Lava Jato anti-corruption task force's mandate to Jan. 31. "Ending the mandate could have stopped and annulled ongoing investigations and trials, which are currently handled by 14 prosecutors," said Gibson Dunn Partner Patrick Stokes.
Additionally, in August 2020, Brazil's Comptroller-General's Office, Attorney General's Office, Ministry of Justice and Public Security, and Federal Court of Accounts announced a "technical cooperation agreement" that aims to promote more effective cooperation among Brazil's public agencies executing leniency agreements, which have served as a significant tool in recent corruption investigations, Gibson Dunn noted.
In late January 2020, Brazil's "anti-crime package" legislation entered into force, which reformed more than a dozen laws, including the country's penal code, criminal punishment law, and anti-money laundering law. The reform included the creation of non-prosecution agreements in criminal and civil cases, reporting mechanisms, and financial incentives for whistleblowers.
Generally, however, the coronavirus pandemic is not helping the region in its anti-corruption efforts, which has left several governments strapped for cash and in dire need of public health funding, including for COVID-19 vaccines. "Economic and political instability have really undercut anti-corruption efforts in the region," Stokes said. "It is unlikely that anti-corruption initiatives will draw significant attention or funding in the coming year."
Africa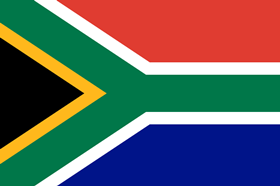 In Africa, most enforcement actions continue to be brought by U.S. and U.K. authorities and focus on the extractive industry and the financial services sector. Among companies that have faced scrutiny by U.S. authorities for corrupt business dealings in the region include Kosmos Energy in the extractives industry and Credit Suisse and Goldman Sachs in the financial services industry. EU enforcement actions have included Société Générale and Credit Suisse in financial services.
"I think what we're going to see this year, or the first quarter of 2022, is several major multinationals resolving matters arising out of South Africa," said Gibson Dunn Partner Joseph Warin. As coordination between South African and U.S. authorities heats up, this will be an area to watch.

Jaclyn Jaeger is a freelance contributor to Compliance Week after working for the company for 15 years. She writes on a wide variety of topics, including ethics and compliance, risk management, legal, enforcement, technology, and more.
View full Profile