The Securities and Exchange Commission on Friday shared guidance to assist public companies, investment companies, shareholders, and other market participants affected by the coronavirus pandemic with their upcoming annual shareholder meetings.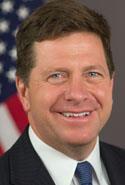 The guidance is focused on aiding companies in holding these meetings virtually through technological means in order to continue meeting the requirements of federal securities laws during the pandemic, which has led to recommended periods of quarantine in more than a handful of states.
"The SEC staff recognizes that many public companies and other market participants are transitioning to teleworking, virtual meetings and other contingency measures to address health concerns," said SEC Chairman Jay Clayton in a press release. "Our staff stands ready to facilitate these transitions and we encourage market participants to contact us with requests for guidance or relief. The SEC has itself moved to teleworking and virtual meetings and remains fully operational."
For virtual meetings, the SEC expects issuers to notify shareholders, intermediaries in the proxy process, and other market participants of plans to hold virtual meetings in a timely manner and disclose clear directions as to logistical details, such as how to obtain remote access and participate. The SEC is also encouraging issuers to still allow shareholders to present proposals at meetings through alternative means (e.g. over the phone) during the 2020 proxy season.
Changes to the time, dates, or locations of annual meetings should be addressed "sufficiently in advance of the meeting so the market is alerted to the change in a timely manner," the SEC states.
In a separate release Friday, the SEC further announced regulatory relief for funds and investment advisers whose operations may be affected by the coronavirus. The relief provided is intended to cover in-person board meetings and certain filing and delivery requirements for certain investment funds and investment advisers.
In both scenarios—for those meeting the requirements of the Investment Advisers Act or the Investment Company Act—the SEC notes the time periods for the relief may be extended if deemed appropriate. In both cases, the relief at least extends through April.
Websites
We are not responsible for the content of external sites

Kyle Brasseur is Editor in Chief of Compliance Week. His background includes expertise in user personalization with ESPN.com.
View full Profile