By May 2017, Larry Thompson had assembled his team for the Volkswagen monitorship.
He brought together corporate fraud investigators, compliance counselors, and environmental law experts. Key members of Thompson's support team were Scott Marrah, deputy monitor for anti-fraud, ethics, and compliance, and Benjamin Wilson, deputy monitor for emissions and environmental. Marrah is a former assistant U.S. attorney and partner at Kilpatrick Townsend & Stockton. Wilson is chairman of environmental law firm Beveridge & Diamond.
Both Wilson and Marrah led team members on their respective sides. Marrah's team had lawyers; consultants; auditors; and subject matter experts, including some compliance professionals who'd previously served in-house roles. Likewise, Wilson's team included environmental lawyers and experts. One member of his team for a period of two years was Peter Anderson, current chief ethics and compliance officer (CECO) of Carnival Corp.
There were additional key team members who worked with both sides, a press release announced. David Uhlmann, an environmental law professor at the University of Michigan, served as counselor to the monitor. Former federal prosecutor Michael A. Sullivan served as counsel to the monitor. Michele Edwards, a certified public accountant and partner with StoneTurn, was chief of staff.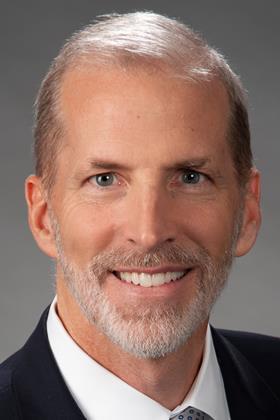 "We had a really excellent team, where Larry could draw from all those people. And it was not hierarchical. We were all working with Larry, and he was able to get whatever resources he needed," Marrah said.
Jonny Frank, a partner with StoneTurn, served for a time as executive deputy monitor. While Thompson defined subject areas and teams and coordinated with Volkswagen's senior leadership, Frank was responsible for overseeing the monitor teams' workflow. Frank was the only member of the monitor team with whom Thompson had not previously worked, Volkswagen reported.
"Jonny was recommended to me. I was impressed by his knowledge and personality," Thompson told Volkswagen in 2017. However, Frank did not remain on the team for the full term of the monitorship. Frank was also serving as a monitor in another matter and transitioned to focus on those responsibilities during the first year at Volkswagen, Marrah explained.
Spotlight on Hiltrud Werner
Thompson's counterpart on the Volkswagen side was Hiltrud Werner, a woman who by all accounts could go toe-to-toe with Thompson in intelligence, leadership ability, and strength of character—not that the two were pitted against each other. Quite the opposite. Werner and Thompson worked together beautifully.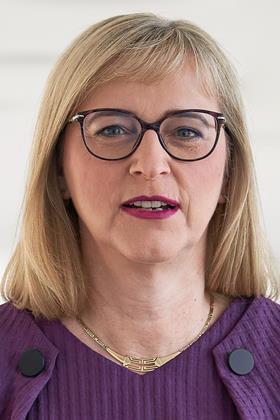 While Thompson was serving as U.S. attorney for the Northern District of Georgia in 1985, Werner was 19 years old, completing a textile technology training program in Mühlhausen, Thuringia. She then earned an economics degree in 1989 at the Martin Luther University of Halle-Wittenberg. She started work in project management, but by 2000, she'd carved out a stellar career path in internal auditing. She spent the next 17 years heading up corporate auditing functions at BMW, MAN, ZF Friedrichshafen, and Volkswagen, the VW Website states.
Three weeks after Volkswagen agreed to plead guilty to three felony counts in the United States stemming from the emissions scandal in early 2017, the company's supervisory board appointed Werner to the group board of management. She was then, and remains today, the only woman on the board.
Werner's appointment signaled a change in the times. Her official title became head of integrity and legal affairs. Her board responsibilities were vast. She was tasked not only with overseeing compliance and risk management as well as the legal and integrity functions, but also building an ethical speak-up culture across the organization's 12 brands and staff of 640,000 employees (now 670,000). She also served as the point of contact with the Department of Justice as well as the monitor. Further, she held overarching responsibility for the monitor liaison office (known internally as the project management office, or PMO).
"She's one of the smartest people I know, and she has a very tough job," noted Dr. Thomas Meiers, Volkswagen's chief coordinator for the U.S. monitorship. Meiers first met Werner at MAN Truck & Bus, where she worked as chief audit executive and he as global head of governance, risk, and compliance. Their tenures overlapped from 2011-14.
"I would never want to go into a meeting unprepared with Hiltrud Werner. She knows everything about the subject she's asking you about."

Stephanie Davis, CECO, Volkswagen Group of America
Meiers' words of praise for Werner sound a lot like Marrah's for Thompson: The biggest compliment he could give her was that it was an honor and a privilege to work for her.
Meiers said if Werner asked him to work for her again, the answer would be "yes." He added, "I hope a lot of people have a chance to also work for her. I totally enjoyed it. I learned a lot during those more or less four years."
"As a boss, she's inspiring," said Stephanie Davis, whom Werner hired as Volkswagen Group of America's first CECO in 2017. "Tough but fair. I would never want to go into a meeting unprepared with Hiltrud Werner. She knows everything about the subject she's asking you about."
Through the duration of the monitorship, Werner had six direct reports: (1) chief coordinator of the monitorship; (2) chief compliance officer; (3) chief legal officer; (4) chief risk officer; (5) chief integrity officer; and (6) chief of staff. Now, the chief coordinator of the monitorship position has been eliminated. The chief coordinator of incident monitoring also reports to Werner.

This organizational structure did not exist prior to 2017. Werner made strategic adjustments in light of the monitorship.
"Before the monitorship, one of my direct reports was called GRC organization—governance, risk, and compliance organization. Because of the monitorship, I didn't want the senior management to be a bottleneck. … I split that into three departments: the governance department, which the chief of staff leads; the risk management department; and the compliance department. I made all three direct reports to me, so that each could focus on one specific task rather than dealing with all of them," Werner explained.
In retrospect, "It proved to be a wise decision, because just compliance alone got almost 50 percent of the recommendations of the monitor. If [compliance] also had to deal with the recommendations towards risk management, general processes, guidelines, et cetera, it would have affected them," Werner reflected.
Werner also established a leadership style that jibed with her direct reports, including her senior executives overseas. Davis called Werner not just her boss but her mentor.
"She has reached out to me at 10:30 at night, her time, just to check in on how I'm doing. She's such an inspiration to so many people, and she's really dedicated to bringing people up in the organization," Davis said.
Davis used other words to describe Werner, like "cut and dry" and "tough as nails," but that was all part of the board member's appeal. She told it like it was, and that was why she was a trustworthy and respected leader.
Boot camp: Focus on people and process
One month after the DOJ appointed Larry Thompson as Volkswagen's monitor, and one month before the auto giant retained him as auditor, Thompson asked Hiltrud Werner and her team to run a boot camp with him.
The boot camp, which Werner described as an "extremely intensive week," occurred at Volkswagen headquarters in Wolfsburg in May 2017. Thompson arrived on site with his team of legal, compliance, audit, and environmental subject matter experts—about 20 people in total. On Volkswagen's side, Werner and her direct reports were all in attendance, along with each and every divisional head: key people from Audi and other Volkswagen brands, from the technical department, and from legal. It was about giving the monitor team a full understanding of the organization: its brands, its departments, its leaders.
"We had to give Larry a really good start and shorten the time of understanding our organization," Werner explained.
But it was about more than providing the monitor team with a crash course on Volkswagen's complex structure. It was also about elevating the human factor, as Werner put it. She wanted Thompson and his team to get to know the people behind the job, and vice versa.
Chief Coordinator Dr. Thomas Meiers said the boot camp was about building relationships, creating transparency, and offering the monitor team a soft landing in the country itself.
"We really wanted to make [the monitor team] feel comfortable," Meiers said. One night, they even organized a barbecue. "For me personally, I never underestimate that getting to know each other needs a little bit of time."
Stephanie Davis, CECO at Volkswagen Group of America, flew to Germany to attend the boot camp. She agreed it was a useful mechanism for building fast rapport. "It was a really smart way to do it, because we at least then had a face to the name for these people that we would be working with so closely for the next four years," Davis mused.
It worked. The boot camp helped Volkswagen to open up to the Americans, Werner said.
"Over the course of three years, there were always setbacks or misunderstandings or even diverse viewpoints, but we always managed to keep our relationship up over that time because it was strong from the start. So, my personal learning really is: Don't focus only on the process. Always focus on the people, too," Werner said.
Meiers said working for Werner was rewarding not simply because of "the fun stuff," but because of the way she dealt with challenges. She didn't flinch from them.
As an example, Werner helped to reframe the company's thinking around the monitorship. In her eyes, the monitorship was not a shameful, public punishment for the company to withstand. Rather, it was a positive investment in Volkswagen's future—crucially so.
"I see a big advantage of the American legal system over the European system, because appointing a monitor is something we don't have in our law yet," Werner said. "I see this as an element of incentivizing companies to invest in their future and not just paying a fine for what has gone wrong in the past. So, this element of incentive, of taking responsibility to get things right so that [the company] doesn't end up in court again for wrongdoing, is a positive element. And to have a consultant on site who knows exactly how high the mark has to be, what you have to reach as a standard, I think that's a great help."
Werner's growth mindset and forward-looking attitude was an ethos Thompson and his team shared. The leaders' mutual awareness and focus on a common, long-term goal for Volkswagen's cultural and operational health helped to build rapport on both sides and take down potential walls between them.
As a point of fact, Marrah praised Werner, whom he described as "committed," by saying she was "always available and very involved in the process. Always stressing to her team and our team that the monitorship was part of the growth of the company, and that it was not an endpoint. … That was a helpful message."
Engagement of the boards
"A key learning that I think needs to be shared with the [compliance] community, which we see as one of our critical success factors, is that from the beginning, our progress was on the human factor," Werner said.
There were several immediately apparent obstacles to the monitorship's success: a language barrier; nationally rooted cultural differences; and the pervasive fear that Thompson and his team posed an external threat to Volkswagen employees.
"Some members of staff think I'm the long arm of the American law and I can put people in jail," Thompson told VW in 2017. "I can't do that, of course," he laughed.
Werner said the first year of the monitorship had a learning curve with multiple dimensions, not least of which was "work[ing] with a bunch of Americans," she joked.
Although Thompson's team included some German speakers, Volkswagen's team made every effort to provide translators to the Americans to help overcome the language barrier. Additional emphasis was placed on coming together to interpret the specific language of the U.S. court settlement, ensuring everyone, on both sides, had a clear understanding of what was required of Volkswagen under the terms of the agreement. This was imperative in Year 1 of the monitorship.
To diffuse cultural tension and fear of the unknown, Werner sought to create transparency toward the monitor, strengthen internal and external cooperation with him, and convince the company the monitorship was "an important part of coping" with its moment of public disgrace. Thus, the engagement of the top—the boards of management—was crucial.
Unlike a U.S. joint-stock company, which has one board of directors, a Germany aktiengesellschaft (AG) follows a two-tier governance system. On the highest level, there is a supervisory board of directors responsible for monitoring the management and approving corporate decisions. Supervisory board members, of which there are 20, include Volkswagen Chairman Hans Dieter Pötsch. Below the supervisory level, there is a group board of management responsible for certain functions within the Volkswagen Group. Werner is one of eight sitting on that board, and she was appointed by the supervisory board.
Werner's efforts to get both boards to buy into the monitorship as an investment, not a cost, were successful.
"What I think was important is that we had access to, and frequent dialogue with, both [Volkswagen boards]," Marrah reflected. "Hans Dieter Pötsch … was very involved and always accessible to Larry as necessary."
Marrah mentioned other members of executive bodies who were positively involved. Dr. Herbert Diess, Volkswagen's chairman of the board of management (the equivalent of CEO), was one such example. Another was Gunnar Kilian, the group board member for human resources. In general, Marrah said, "they were sending the message that, yes, Ms. Werner was responsible daily for the monitor, but they were all available and involved with it."

Aly McDevitt is Data & Research Journalist at Compliance Week. She has a background in education and college consulting. Prior to teaching, she was an editor/author at Thomson Reuters.
CW presents: 'Coming Clean: Volkswagen's Dieselgate scandal and compliance monitorship'
1

2

3

Currently reading

Chapter 2: Volkswagen monitorship falls in line under Hiltrud Werner

4

5

6