Rite Aid is preparing to comply with the Securities and Exchange Commission's (SEC) climate-related disclosure rule, regardless of whether the proposed mandate faces any delays, the retail pharmacy chain's director of environmental, social, and governance and corporate sustainability said during her opening keynote address at Compliance Week's virtual ESG Summit on Monday.
Since the SEC's proposal was released in March, Rite Aid has embraced an "enterprise-level awareness" about the need to implement, document, and disclose ESG practices and policies, said Amanda Patrick during her fireside chat, titled "Moving the Needle on ESG Compliance."
Patrick advised risk professionals get involved "from Day 1" with their company's ESG compliance and disclosure programs. They should understand the ratings systems available and the metrics behind them.
"Get yourself a seat at the table so you can be part of the process," she said.
Rite Aid has experience under its wing, as it began disclosing annually its ESG milestones in June 2019.
Rite Aid's reporting, now released each July, was prompted by a 2018 shareholder proposal. Patrick, who had held various roles at Rite Aid since 2007, became its sustainability director in 2019, a new role for the company. She is responsible for shepherding its ESG efforts, including satisfying investor requirements and complying with the potential climate-related disclosure mandates of the SEC.
Rite Aid created an ESG steering committee to guide its efforts, Patrick said.
The company decided to go with a risk-based approach and used the frameworks created in 2017 by the Financial Stability Board's Task Force on Climate-Related Financial Disclosures (TCFD) for guidance, Patrick said.
"We were looking to report through a risk-based, investor lens," she said. After getting sign-off from its institutional investors—including BlackRock and State Street—Rite Aid, led by Patrick, the steering committee, and its board, got to work.
Rite Aid began by conducting internal interviews and analysis to determine "where we were," in terms of what ESG activities the company already had underway and what still needed to be done, Patrick said.
Over the last four years, the company's annual reports have shifted from voluntary disclosure to being mandatory, Patrick said.
Rite Aid altered the overall structure of its ESG governance from that of investor relations to being handled by the chief legal officer, she said.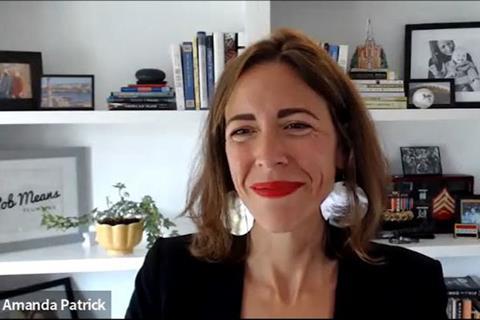 Rite Aid further strengthened its governance around ESG, giving oversight to three of the four committees of the board, including the auditing committee, which focuses on climate impacts. The compensation committee has oversight over diversity, equity, and inclusion. The nominating and governance committee review the annual reports, in addition to management, before they are released, Patrick said.
"Strengthening that governance piece has been key," Patrick said. "They are all working independently but together."
The company's disclosures are also guided by the Sustainability Accounting Standards Board (SASB), a nonprofit founded in 2011 to assist companies as they take steps toward sustainability. Rite Aid used the standards SASB identified for a retail pharmacy, in addition to drawing some topics from SASB's standards for food retailers and distributors, multiline and specialty retailers, and distribution, Patrick said.
A big challenge has been determining which ESG ratings to use. There are a variety of systems and methodologies; Rite Aid asked its investors which rating agencies, from a regulatory perspective, it should pay attention to, Patrick said.
Her advice for others: Pick which rating agency is important and engage with stakeholders to ensure your ESG practices and reporting are aligned with that.
Rite Aid voluntarily released the results of a climate change questionnaire it submitted in 2021 to the CDP, a global nonprofit that measures how well corporations are doing on climate goals.
"It was an exercise in transparency," Patrick said. "Our peers had been reporting to CDP and had been for quite some time."
"It helped us set our baseline and understand our climate risk," Patrick continued. The company learned it had "work to do" around governance and risk, she said.
Rite Aid is pivoting again and now is preparing for the potential regulatory-driven disclosures that might be required by the SEC.
"Now, you're going to have these regulators coming in and saying, 'Let's see the data and analysis,'" Patrick said.
The heaviest lift will be implementing new processes and controls for the company's finances; tracking climate impacts on official financial statements, including severe weather events; and aligning disclosures with the financial reporting periods, she said.
To really get a taste for what the SEC's rule will likely require, Rite Aid hired a consultant to walk it through a compliance gap assessment.
"It was worth every penny we spent," Patrick said. The assessment told Rite Aid what its next steps should be and gaps it needed to fill.
"If you don't have an expert internally, lean toward a good partner to get you set up and ready to go," Patrick said.

Adrianne Appel writes regulatory news, policy, and trends for Compliance Week. She previously reported about policy developments for Bloomberg Law and Bloomberg Government.