When Jean Rogers founded the Sustainability Accounting Standards Board (SASB) in 2011, reporting regarding environmental, social, and governance (ESG) matters was strictly voluntary and hardly received much scrutiny.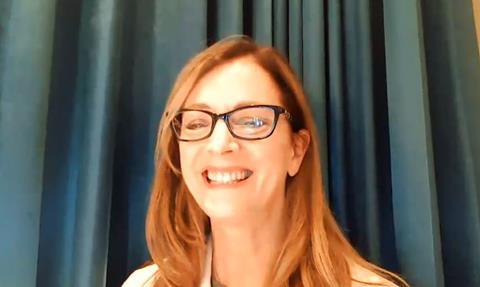 These efforts were typically led by company sustainability officers trying to gather the viewpoints of other departments that fed into the area. General counsel and chief financial officers were little involved, and compliance was likely nowhere to be found in these initiatives.
Fast-forward 10 years, and "that is all about to change," said Rogers in delivering the opening keynote at Day 2 of Compliance Week's "Everything ESG in 2021" virtual event Tuesday. With regulations from the Securities and Exchange Commission (SEC) and other U.S. agencies expected to begin hitting the books by the end of the year, ESG reporting is at a "key inflection point," Rogers said. Compliance is now often notably involved as public companies ready to meet the change.
"Compliance officers really need to be thinking about what this means for the traditional compliance function, which is ensuring the company is managing all its risks and in compliance with all of the regulations," said Rogers, now a corporate advisor on ESG matters.
Preparation extends beyond U.S. initiatives, as the European Union and other territories are also putting forth policies. Rogers cited the EU's Corporate Sustainability Reporting Directive adopted in April as applying to almost 50,000 companies, including any American company—private or public—with an EU subsidiary.
While SEC regulations are expected to be aimed at transparency in the market, EU efforts are intended to drive a green economy and further focus on stakeholders. These different purposes could require different approaches for companies that need to meet each standard.
"The differences are hyped," Rogers assured. "You can't really run a long-term-focused company right now without considering your stakeholders. … They are essential to consider: from your employees, to your customers, to the communities in which you operate."
Managing materiality
As ESG disclosures drift toward the mainstream, assessing what information is most useful for making financially related decisions has been among the most difficult determinations for companies. Materiality often seems a moving target and requires more than surface-level attention.
"Determining materiality on sustainability issues should be a subset of the overall enterprise risk management process," said Rogers. "You don't just every once in a while do it—you're constantly scanning the landscape for what risks might be coming."
Rogers suggested focusing on the drivers behind materiality: stakeholders, new regulations, innovation, changing industry norms, etc. She advised companies set up a process at least twice a year to determine how far out changes are with their drivers in order to identify the proper areas of disclosure.
"That's your job in terms of compliance—what are we exposed to in terms of risk and how well are we managing it," she said.
Rogers served as CEO of SASB until 2018. Despite this background, she advises ESG-focused compliance professionals not to rely on regulators or organization frameworks for determining materiality, as internal expertise is the best source in making the right decision.
"Don't let the metrics determine your strategy or what you are reporting on," she said. "You have to own your own strategy and what is material for the business.
"Reporting is not managing the issue–understand deeply what is material and how your own company sits in the larger context of what the regulators are trying to achieve around sustainability. … Learn from those frameworks and meet the regulators' intent, and now you've got it covered."

Kyle Brasseur is Editor in Chief of Compliance Week. His background includes expertise in user personalization with ESPN.com.
View full Profile