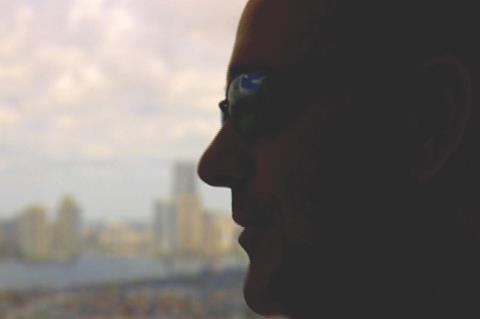 There's no better way to know where to find money-laundering risk than to have been a part of it, from the inside. While working deep undercover in two separate covert operations, Mazur laundered more than $50 million for Colombian drug cartels, resulting in one of the largest money laundering prosecutions in U.S. history, the indictment of nearly 200 individuals, and the prosecution of what was the seventh largest privately held bank in the world.
In his first long-term covert role as Robert Musella, Mazur spent years infiltrating the operations of drug kingpin Pablo Escobar and his Medellin Cartel, earning Escobar's trust while masquerading as a mob-connected businessman. Mazur's first mission, Operation C-Chase, was supported by a staff of more than 250 law enforcement authorities working with counterparts in France and the United Kingdom to infiltrate the money-laundering operations used by infamous drug cartels. In his second covert mission that occurred only three years after Operation C-Chase, masquerading as Robert Baldasare, he infiltrated Colombia's Cali Drug Cartel, as well as corrupt bankers and businessmen based in both Colombia and Panama.
Bryan Cranston on Robert Mazur from The Infiltrator on Vimeo.
Register for our 'Financial Crimes' event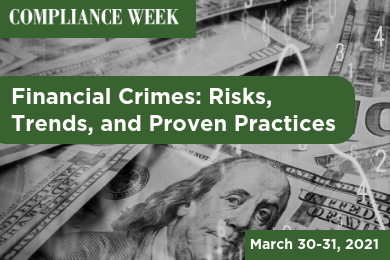 Our two-day financial crimes event considers brand-new regulatory and legal mandates; examines lessons learned from enforcement actions; and airs industry perspectives on the latest developments in the financial crime space, including money laundering, bribery, sanctions violations, market manipulation, and more.
Register
Mazur's efforts in his first long-term undercover assignment were later chronicled in his New York Times best-selling autobiography, "The Infiltrator: My Secret Life Inside the Dirty Banks Behind Pablo Escobar's Medellin Cartel," which later became a movie, in which Mazur is portrayed by actor Bryan Cranston. His second journey into the underworld will be the subject of his next book, "The Betrayal," which is scheduled for publication in Spring 2022. Compliance Week event attendees will be among the first to whom Mazur will reveal details about his second undercover journey.
At Compliance Week's virtual event, Mazur, a court-certified expert in money laundering, will share true-to-life details about the types of transaction patterns, geographic areas, products, and businesses he and other highly sophisticated launderers used, and others continue to use. Through the eyes of notorious organized crime leaders, Mazur will also share lessons on how financial institutions can improve their ability to identify and mitigate money-laundering risk.
Compliance Week's "Financial Crimes: Risks, Trends, and Proven Practices" virtual event will look at new regulatory and legal mandates, examine lessons learned from enforcement actions, and provide industry perspectives on the latest developments in the financial crime space. Panels will evaluate and explain ongoing regulatory reform efforts, plus examine recent fraud trends and operational challenges related to COVID-19.
Also speaking at the virtual event will be former FBI Director James Comey, whose remarks will open the conference March 30.

Jaclyn Jaeger is a freelance contributor to Compliance Week after working for the company for 15 years. She writes on a wide variety of topics, including ethics and compliance, risk management, legal, enforcement, technology, and more.
View full Profile