Univision Communications Inc. (UCI), is the leading media company serving Hispanic America and consumers across the multicultural spectrum that makes up America's diverse mainstream. Its mission, according to Chief Compliance Officer Mara Davis, is to inform, entertain, and empower its audiences and the communities UCI serves.
UCI engages consumers via its portfolio of 17 broadcast, cable, and digital networks and partnerships, including UDN, Fusion, and a minority stake in El Rey Network, as well as 126 local TV and Radio stations, and a growing digital portfolio of mobile and video properties—including Univision.com, Univision Now, Uforia, The Root, as well as iconic digital-first platforms Gizmodo, Jalopnik, Jezebel, Deadspin, Lifehacker and Kotaku, and a stake in The Onion. UCI reach about 106-million unduplicated media consumers across our portfolio each month.
Mara's role in all of this is to make sure that UCI's compliance program is at least as good at communicating the organization's core values and compliance expectations as UCI is itself at broadcasting quality media programming to its vast audience.
What are your role and responsibilities as associate general counsel and chief compliance officer at Univision?
About Mara Davis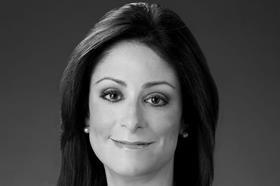 Title: Associate General Counsel and Chief Compliance Officer, Univision
About Univision: A media company serving Hispanic America and consumers across the multicultural spectrum.
Years of experience: 15
Areas of expertise: Domestic and international experience in leading the design, strategic development, and implementation of corporate compliance programs
Quote: "Sometimes organizations are very quick to look externally, when I think they can look at some of their strengths and resources internally to build up the compliance program."
I'm in charge of managing our compliance program on a day-to-day basis. That means ensuring that we've implemented a compliance program that is consistent with the Federal Sentencing Guidelines and other leading standards and promoting a culture of ethical business conduct and a commitment to compliance with the law throughout the organization.
How is the compliance department structured at Univision?
Compliance has always been critical to our business, and that's why our company created the chief compliance officer role and brought me in to build a robust compliance program from the ground up.
At Univision, collaboration is one of our values, and that really goes to the core of our corporate culture. As chief compliance officer, I formed a cross-functional corporate compliance committee, which is comprised of divisional and functional leaders throughout the company.
The committee meets on a quarterly basis with the goal of collaborating to ensure that our compliance program is responsive to our compliance risks, is accessible to our employees, and well-implemented throughout the company. The committee also reviews compliance metrics and initiatives. I meet with the committee members on a regular basis to discuss our compliance risks and opportunities for collaboration and support and to ensure that our program is working in their respective business.
Also, in terms of structure, we have established a local compliance leaders program. That's a program whereby management nominates employees in our local markets to serve in a liaising capacity with our compliance department and to further advance the goals of the compliance program on a local level.
You have been credited with implementing several compliance initiatives at Univision, including helping to launch UCI's new Learning Management System. Tell us about that.
Our Learning Management System is a tool that makes sure we have accountability around compliance learning, and communication. When I joined Univision and I worked with stakeholders across the company to develop a compliance learning and communication strategy, we decided that we wanted to develop customized, Web-based content that leverages our internal production and creative capabilities.
We did this because we wanted to make compliance easy for our employees to digest. The information is critical, so our strategy helps to ensure that our content is accessible and interesting to our employees, and is consistent with how our internal stakeholders consume content, bearing in mind our internal stakeholders are sophisticated content consumers and creators for linear and digital media platforms, so our bar is pretty high.
Our strategy is very helpful when it comes to internal engagement, because employees really are involved in all facets of our creative and production process, so the outcome is something our employees really look forward to seeing. The content-agnostic Learning Management System allows us to track employee completion of compliance assignments, including attendance at instructor-led trainings, and completion of Web-based assignments—such as watching video shorts and completing policy attestations.
The LMS helps us to follow up with supervisors and linking in the human resources department, when necessary. We facilitate that follow-up based on our policy on compliance learning requirements, which also helps to reinforce the importance of timely completion of compliance learning and communication assignments.
You and your team recently revamped UCI's Code of Business Conduct. Can you describe that process?
I wanted our Code to be a source of pride. I also wanted people to view our Code as an extension of our mission and our values and as an easily accessible resource. Working in close collaboration with a number of stakeholders, we developed a code that is visually appealing, and leverages our brand story in a very visual way.
We communicate about our mission and our values throughout our Code, and we explain our compliance topics in an accessible language in both English and Spanish. Our Code is provided to our employees in hard copy. The hard copy of our Code is very beautiful; it looks like a very nice magazine.
We also make our Code available in a digital format. The digital format contains links to company policies and scenarios that bring compliance topics to life.
In determining what topics we wanted to cover in the Code, we based those on compliance risks that are relevant to our company and our industry. Again, we collaborated very closely with a number of internal stakeholders in our legal department, in our corporate communications department, and in our corporate marketing department, as well as with the broader compliance committee.
How did you and your team then work to generate excitement around the new code?
We launched an internal campaign that really tapped into the best of what Univision represents. We tapped into our people. We tapped into our content and our strengths around our ability to reach our audience.
Our internal campaign consisted of a Code booklet desk drop. We had an intranet presence, and posters and life-sized cardboard cutouts that drove engagement with the Code. The look of the overall launch was very colorful and fresh. The strategy made the content understandable in different scenarios.
We did this because compliance doesn't need to be boring; it can be fun, and it can be interesting. Our goal has always been to make compliance engaging and ensure that our employee population is informed.
Tell me about "Univision Listens" channels: In what ways does the company foster a speak-up culture?
Compliance is a top company-wide priority, and our leadership does an amazing job of fostering compliance as a priority by setting the right tone at the top. It all starts with our CEO. One of the key responsibilities of the chief compliance officer role is to make sure that all of our employees understand that they have a role in making sure that we are a good corporate citizen. That means they need to feel comfortable with using the channels without fear of retaliation.
We talk about our channels in many ways. We talk about our channels on posters that are displayed throughout the company, and the posters are visually engaging. We developed an animated video short using our talent. That video short talks about our channels.
We also discuss the channels in instructor-led training. We tell our employees in our Code that they should come to us to report suspected violations of the law, or about our Code, or company policies through any of the channels. Because of that, we need to make sure our employees are not only aware of our channels, but that they feel comfortable asking a question or raising a concern. We developed our channels to give our employees a menu of options so that they could ask questions or raise concerns using the channel that feels most comfortable to them.
We do a good job of getting into the field and visiting our different offices. That's important so that we can build relationships with our employees, so that they are familiar with the compliance department and they feel comfortable contacting us or using any of our channels to ask questions or raise concerns.
How do you ensure that the business leaders are accountable for handling reports and addressing issues that are reported?
What is great about our compliance committee is that I have routine meetings with committee members to discuss trends and issues, and I work very closely with business leaders to address issues. They, themselves, are very good about having an open dialogue and an ongoing conversation.
When it comes to our leaders, they help with setting the tone at the top by participating in training sessions, for example, and working with my team to conduct training. When we talk about compliance topics, that conversation is not only coming from the compliance department, but it's also coming from the business leaders, as well. They are very engaged.
What initiatives has Univision implemented that, perhaps, other companies could benefit from implementing as well?
You have to really know your internal audience. Your implementation should be very relevant and tailored to your employee population. For us, visual content resonates. Putting recognizable faces, like our talent and our leadership, into our content—such as our videos—is engaging and very well-received.
It's important to make sure that your learning and communication-based content is relevant and engaging and customized in a way that's relevant to start.
Are there any final thoughts that you would like to leave for fellow compliance professionals?
Sometimes organizations are very quick to look externally, when I think they can look at some of their strengths and resources internally to build up the compliance program. That's another point that I think is valuable. By looking internally, often times you can find really great ways to make content relevant, and it can also be cost-effective, as well.

Jaclyn Jaeger is an editor with Compliance Week and has written on a wide variety of topics, including ethics and compliance, risk management, legal, enforcement, technology, and more.