As part of our "Inside the Mind of the CCO" special report, we asked nine compliance leaders (right) across a multitude of industries and organizations the same five questions regarding their experiences and thoughts on the profession. We're rolling out their answers to one of the questions every weekday until Wednesday, Sept. 30:
Q. What's been the most difficult part of ensuring ethics and compliance have remained top of mind for employees during this pandemic?
Meet the CCOs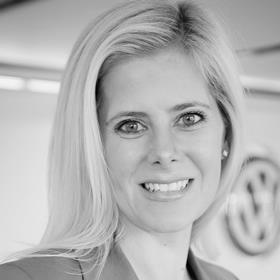 STEPHANIE DAVIS
Chief Ethics and Compliance Officer
Volkswagen Group Of America
Years in compliance: 12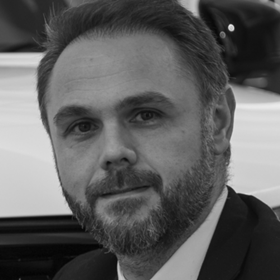 CEDRIC DUBAR
Chief Compliance & Ethics Officer
Volvo Car Group
Years in compliance: 17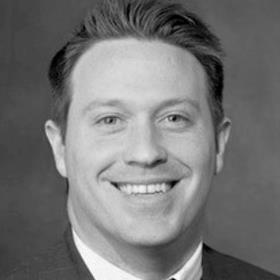 JOHN FINLEY
General Counsel and Chief Compliance Officer
AIS Healthcare
Years in compliance: 20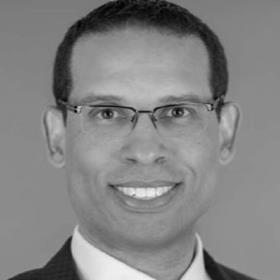 DUANE HOLLOWAY
Senior Vice President, General Counsel and Chief Ethics & Compliance Officer
United States Steel Corporation
Years in compliance: 15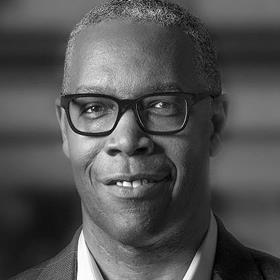 DAVID HUNTLEY
Senior Executive Vice President & Chief Compliance Officer
AT&T
Years in compliance: 6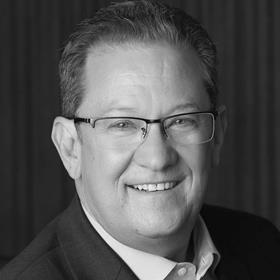 STEVE KOSLOW
Vice President, Chief Ethics & Compliance Officer
Allianz Life
Years in compliance: 25+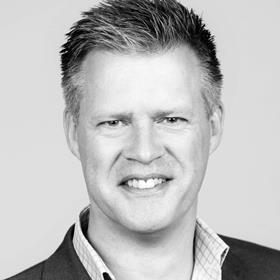 ANDREW McBRIDE
Chief Compliance Officer
Albemarle Corporation
Years in compliance: 22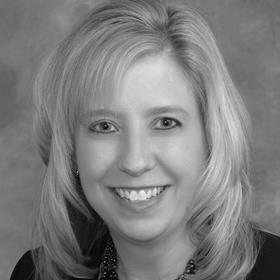 LISA TAYLOR
Vice President & Chief Compliance Officer
UC Health
Years in compliance: 19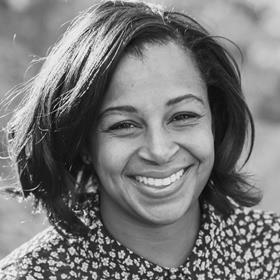 ASHA PALMER
Chief Ethics & Compliance Officer
Convercent
Years in compliance: 9
STEPHANIE DAVIS: Continual communication! Most of our employees have been working remotely, while our essential workers have been in the offices and plants. So we've had to think of new ways to discuss compliance and ethics. We've focused on the topic of integrity for the last three years and have repeatedly said, "Integrity is doing the right thing when no one is watching." It's the ultimate irony to me that this definition is now being played out—literally. Due to social distancing and virtual work setups, no one is looking over your shoulder. So throughout this crisis, whenever you choose to act with integrity simply because it's the right thing to do, it's completely genuine. Everyone is also concerned about goals and hitting targets during a massive economic crisis. Fraud schemes are happening much more, and employees need to be on the lookout for those—while still juggling duties as parents; taking care of their mental health; and continuing to endure unprecedented social, political, and economic unrest. Compliance should always take a proactive approach by continuously supporting and communicating with employees. It's much easier to identify an issue than to fix a problem once it happens. We actively engage with employees through activities such as virtual happy hours and lunchtime trivia contests and we also hold virtual office hours.
CEDRIC DUBAR: In times of uncertainty where priorities are usually revisited, ethics and compliance may end up further down on employees' (companies?) list. This is a risk in itself because a changing and unstable work environment, like temporary furlough, work reduction plans, remote work, and travel restrictions, can compromise the monitoring procedures in place and, thus, increase the likelihood of fraud and other misbehavior. During the pandemic, it is our responsibility as compliance leaders to ensure that everyone inside and outside our organization understands that integrity will not be compromised. In a context where business cannot continue as usual, we must continue assessing risks, training, investigating, monitoring, and providing oversight in this new environment. The pandemic required us to adapt our normal processes and strategies at a pace we had never been seen before. The notion of resilience has never been as prominent to our profession than during the pandemic.
JOHN FINLEY: Luckily, we have a great company and great ethical leaders to help keep us focused on always doing what is right, not just what is expected. This has never been more important given the impact of the pandemic. The world has turned upside down for many, and it can be hard for some people to know what is right in the current environment. That is why meaningful and effective communication has never been more important. We cannot communicate with our teams enough. So, we communicated early and often. We created opportunities and tools to help people communicate what they see, hear, and need. And, we listened. If we need to pivot or provide resources, we do.
DUANE HOLLOWAY: I would not say it has been difficult to ensure that ethics and compliance remain top of mind for our employees during this pandemic. The biggest challenge has been the relative lack of larger in-person meetings, as those meetings have historically been excellent vehicles to continue to communicate the importance of focusing on ethics and compliance. That said, we have otherwise continued our very effective ethics and compliance communications and engagement programs and, furthermore, I appreciate that leaders throughout the company consistently include ethics and compliance in numerous aspects of their business communications with team members. Ethics and compliance continue to be at the forefront of the company and a key part of the U.S. Steel culture.
DAVID HUNTLEY: We have to understand that now, more than ever, the rules do apply, and they're foundational for the success we'll achieve. We're in an environment where we have to be willing to take on risk to protect our employees and customers. Because we're having to work, think, and operate differently during the pandemic, one could falsely think the rules don't apply. So, in those instances where there are no rules, we should be very mindful of what we should do to get the right outcomes. In compliance, we often think about what we should not do; however, it's just as critical to focus on what we should do. We must be ever so vigilant now, or we'll find ourselves having to retrain and undo certain cultural norms that can be created when operating in an informal setting. We must do our part to ensure our employees have an appreciation for doing the right thing the right way.
More 'Ask a CCO' questions
STEVE KOSLOW: The question has an applied assumption that we have not found to be the case. In my experience, employees working from home have remained hypersensitive to ensuring their efforts and decisions remains consistent with our values. Communications from leadership have really stepped up, and this keeps employees connected to the culture. Also, given the economic challenges associated with the pandemic, and at the request of regulators, financial service companies have had to quickly adjust product designs, benefits, contract requirements, etc. With employees focused on customer centricity, we have continued to see strong ethics and compliance.
ANDREW McBRIDE: It became pretty clear early on that almost every aspect of the ethics and compliance program would need to pivot to recognize that employees had other family and health priorities and some employees were newly working from home. For example, it meant allocating increased resources to communications on cyber-risk, supporting management with charitable efforts, and managing COVID-19-related concerns raised via our Integrity Helpline with empathy and speed. But with these challenges, new opportunities also presented themselves. Some of our in-person compliance training was delivered online using Microsoft Teams. While face-to-face training would always be our preference, conducting live remote training enabled us to involve other business leaders and subject matter experts in the training. A recurring theme throughout the crisis, particularly when it came to ethics and compliance communications, has been empathy. We ask ourselves: Is our timing sensitive? Do we need to change the content or the tone? Is there a more effective channel for communicating?
LISA TAYLOR: One of the biggest ways we keep compliance and ethics at the top of everyone's mind is through relationship building. That is more difficult to do when you are sent home and all of your contact with individuals is completely remote. By being remote, you also lose those spontaneous hallway meetings where you get a lot of work done and you lose out on updates that you may have known about by simply being on site.
ASHA PALMER: The most difficult part of ensuring ethics and compliance remains top of mind during the pandemic is making up for the constant and consistent presence and interaction (in the hallway, at the lunch table, walking to the parking lot) necessary for relationships to be established and to thrive.  It is those relationships, particularly with a CECO, that solidify trust and people's ability to bring tough subject to one's attention.
Inside the Mind of the CCO: 2020 a year like no other
1

2

3

4

5

6

7

8

9

Currently reading

Ask a CCO: How do you keep the focus on compliance during a pandemic?

10

11

12