As part of our "Inside the Mind of the CCO" special report, we asked nine compliance leaders (right) across a multitude of industries and organizations the same five questions regarding their experiences and thoughts on the profession. We'll roll out their answers to one of the questions each of the next five weekdays:
Q. Which skill comes in most handy in your job on a daily basis?
Meet the CCOs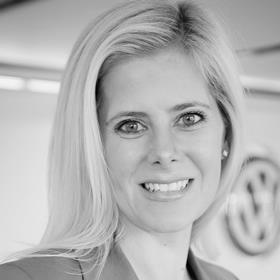 STEPHANIE DAVIS
Chief Ethics and Compliance Officer
Volkswagen Group Of America
Years in compliance: 12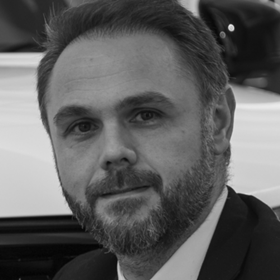 CEDRIC DUBAR
Chief Compliance & Ethics Officer
Volvo Car Group
Years in compliance: 17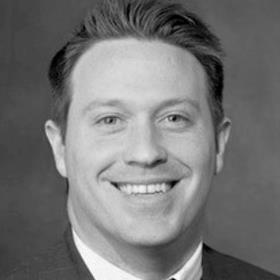 JOHN FINLEY
General Counsel and Chief Compliance Officer
AIS Healthcare
Years in compliance: 20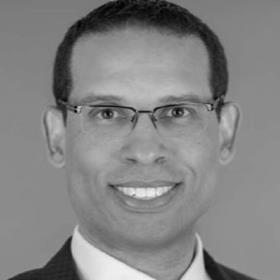 DUANE HOLLOWAY
Senior Vice President, General Counsel and Chief Ethics & Compliance Officer
United States Steel Corporation
Years in compliance: 15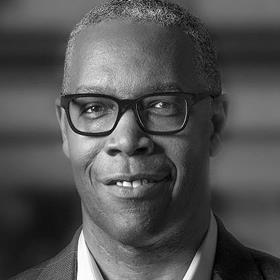 DAVID HUNTLEY
Senior Executive Vice President & Chief Compliance Officer
AT&T
Years in compliance: 6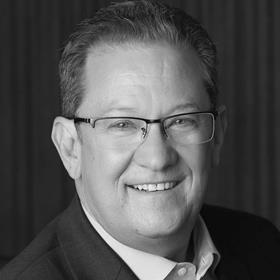 STEVE KOSLOW
Vice President, Chief Ethics & Compliance Officer
Allianz Life
Years in compliance: 25+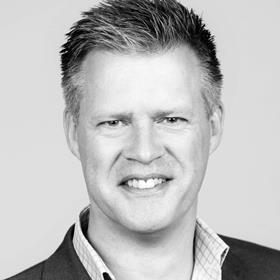 ANDREW McBRIDE
Chief Compliance Officer
Albemarle Corporation
Years in compliance: 22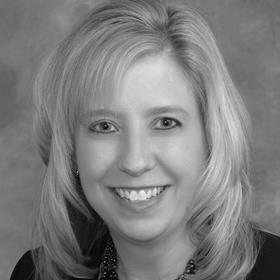 LISA TAYLOR
Vice President & Chief Compliance Officer
UC Health
Years in compliance: 19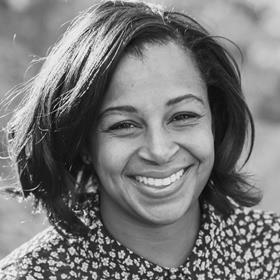 ASHA PALMER
Chief Ethics & Compliance Officer
Convercent
Years in compliance: 9
STEPHANIE DAVIS: Creative problem solving is up there, motivation is huge, and I personally believe in the power of servant leadership. I can't ask my employees to work harder than I do, and I want them to see me roll up my sleeves and get my hands dirty. We're all responsible for creating a culture of compliance and ethics, so I'm always right there in the trenches with them. A few years ago, my team and I distributed 800 hard copies of the company's Code of Conduct in an auditorium at our plant in Chattanooga. We have since moved to digital, but because it was the first version, we wanted people to hold a copy in their hands and know the importance of the document.
CEDRIC DUBAR: To me, the most important skill of compliance professionals is leadership. Indeed, compliance professionals must be inspiring leaders in a sense that their role is to lead their whole organization to do the right thing. This requires a strong ability to drive compliance & ethics personally, but also to transfer that drive to senior and middle management in order to ensure a committed tone from the top and the middle. The best compliance professionals are those who can inspire ethical decisions on a daily basis and those whose influence helps to cascade their company´s values and commitments through the organization. This skill is necessarily linked to excellent interpersonal communication skills, which is another key competence for compliance professionals; in order to lead and inspire, we need to send messages (both written and verbal) that are clear and relevant to our stakeholders.
JOHN FINLEY: You cannot be a one-trick pony. You must be able to balance a number of skills and know when to use one or some combination. I think being successful in this role means being athletic. You need to be able to hit a baseball, dribble a soccer ball, and tackle a quarterback while doing a high-bar routine. That is where flexibility and prioritization take over. There is always a new law, and the regulatory landscape is always expanding into new, global markets at light speed. In the end, I really do think it requires responsiveness, strategic thinking, and a healthy focus on serving others. That last part is important. You must come at this in a way that looks to help others be successful. I always tell my teams to focus on the 'other.' Compliance is not a 'NO' squad. Make what is important to the team important to you and find solutions. When the team wins, we all win.
DUANE HOLLOWAY: I believe my ability to be agile comes in very handy on a daily basis. My days are often like a 'bowl of gumbo'—I get a little bit of everything. I am lucky enough to be involved in a very broad array of business issues and decisions dealing with various levels of folks both internally and externally. Some issues are material to the company's performance, and others are smaller but meaningful in some manner. And to be successful, I have to be able to adapt to whatever situation is presented, communicate effectively with disparate audiences, understand situations both broadly and deeply, and be prepared to flex my schedule and expectations to address urgent matters that often arise. Being agile not only helps me to sufficiently handle my responsibilities, but it is a big part of what I enjoy about my job.
DAVID HUNTLEY: Leadership. In order to be an effective leader, one must be able to motivate and problem solve while practicing empathy and maintaining vision. It's a balancing act. As the Chief Compliance Officer, I set the tone for the ethical culture of AT&T. I have to lead by example. Teams won't follow a leader without integrity or proven ability.
STEVE KOSLOW: It is essential that I continuously articulate and drive a vision for compliance and ethics across the company. The world of ethics and compliance is dynamic, continuously changing as the business and regulatory environment quickly evolves. There are daily decisions—budget requests, resource allocation, risk positions, initiatives—that need anchoring in a sound, long-term strategy. For example, our choice to shift and allocate resources toward the building of an analytics team came from a strong vision that data was one central element to sound compliance-related decision-making. It took several years to start achieving results, but without a vision we would not have taken the leap. We all have extreme limits on our time and need to be mindful of where we focus our attention to avoid 'firefighting' and provide sustainable value. Helping the company and department directionally understand the broad role of compliance and the importance in maintaining a strong, ethical culture requires the ability to influence using rational messaging based on a shared and understood vision.
More 'Ask a CCO' questions
ANDREW McBRIDE: Without proper planning an ethics and compliance team could easily spend its time addressing the daily challenges that present themselves but not addressing improvements to the foundation of the program. To maximize my effectiveness, and that of my team, I have found it critically important to have a long-term vision of how we manage ethics and compliance risk, a medium-term (3 year) rolling program framework design, and an annual action plan and periodic check-ins with the team on execution against the plan. Having this vision, framework, and plan in mind helps me to decide how best to allocate our finite resources, particularly when unexpected challenges arise. It also helps me to stay sane!
LISA TAYLOR: My answer would have to be 'organizational leadership.' On a daily basis I have to be able to delegate effectively, coach, and impact the appropriate change. This requires leading up, down, and across the organization. Knowing how to organize, when to spend time on things, what to delegate, how to coach, and where to spend your energy is key. You can get burned out in this profession if you don't perfect this. Also, having a good sense of humor comes in handy. You really cannot make up the things we see in compliance. It can be laughable at times.
ASHA PALMER: The one skill that comes most handy in my job is my ability to understand and analyze risk and, consequently, make employees understand and translate the same. This skill allows me to train and engage our employees on the risks we have as a business and that they have in their job roles and directly address those risks. In doing this, I build trust in the creditability of the ethics & compliance program and, as a result, employees partner with me to resolve dilemmas they are able to identify and understand based on that engagement.