One of the fundamental things I've learned about compliance in my five years at Compliance Week is that no two programs are the same. Differences in budget and stature within the business force compliance officers to work within their unique circumstances, often putting some "best practices" out of the realm of possibility.
Which is why I appreciated this passage from Mary Shirley contained early in her new book "Living Your Best Compliance Life: 65 Hacks & Cheat Codes to Level Up Your Ethics & Compliance Program."
"This book is not about using fancy new tools and approaches—there are plenty of vendors happy to take your call and tell you about their solutions if that is what you are looking for," writes Shirley. "It is about your everyday compliance practitioner without access to unlimited resources or unlimited budget and who possesses a typical compliance skill set, looking to make a difference and advance their program without overreliance on specialist, and oftentimes rather pricey, service providers."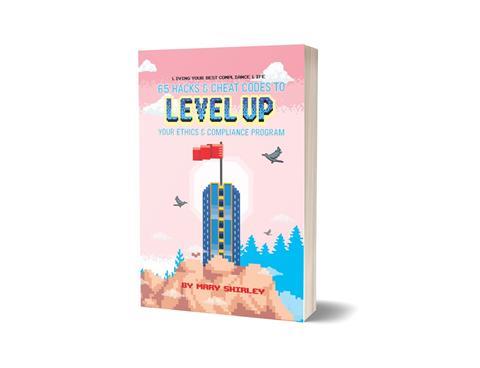 Right off the bat, Shirley, head of compliance at medical device company Masimo, establishes her book as relatable for all compliance practitioners, junior or senior level. The pages that follow contain advice from someone who has walked the walk and learned a thing or two along the way—knowledge often picked up from Shirley's peers and passed along for the benefit of the rest of the profession.
Whether the reader takes the advice is their call, and Shirley never insists on any of what she wrote being the unequivocal right way to be a compliance officer. Spoiler alert: That does not exist.
"Brazenly be your kooky self," Shirley advises. "We are in a field where being human is typically seen as a positive. Let your uniqueness shine through."
Full disclosure: Shirley is a member of CW's Advisory Board and has been a reliable source of information for me in learning more about this profession over the years. Those factors did not influence my enjoyment of "Living Your Best Compliance Life" and the advice I found to be most enlightening within it, including:
The benefit of keeping a travel playbook—logging the details of work trips and what you brought back to the company—in reversing the reputation of compliance as a cost center.
The difference building smaller teams within the compliance department can make on the group's overall impact. Shirley provides the example of "creating a marketing team within the compliance department that work[s] on elements affecting department reputation, outreach/advocacy, and awareness"—all areas crucial to successfully getting across any compliance messaging.
The impact getting a chief executive officer to go beyond simply making an appearance in training can have. "Instead of having the CEO parrot the fact that compliance is important and they expect staff to complete the course by the deadline, let their presence speak for itself and use their appearance as an opportunity to teach about a learning objective within the training," Shirley writes.
The right way of incentivizing compliance within the business, in line with recommendations from regulators including the Department of Justice and Securities and Exchange Commission.
These excerpts merely scratch the surface of the overall value offered up by Shirley's book, which she advises readers "[t]hink of … like a menu and order the items that you're hungry for (and can achieve) in the near term."
Bon appétit, compliance professionals.

Kyle Brasseur is Editor in Chief of Compliance Week. His background includes expertise in user personalization with ESPN.com.
View full Profile