Toward the end of every week, Compliance Week puts a snarky spotlight on individuals, companies, and governments that "Failed It" in the areas of ethics and compliance during the week and gives out kudos to those that "Nailed It." If we missed any or if you have any nominations for next week, let us know on Twitter (@ComplianceWeek) or in the comments section below.
Nailed It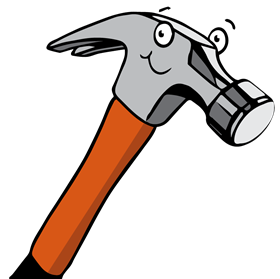 Deutsche Bank whistleblower: This week's salute goes to a person who put ethics above everything, even his own well-being, and is in rough shape because of it. Four years ago, Deutsche Bank risk manager Eric Ben-Artzi was awarded $8.25 million by the Securities and Exchange Commission for bringing forward information that helped to uncover false accounting at the bank. However, the whistleblower hasn't seen a penny of that money and, according to a report in The Financial Times, is on the verge of bankruptcy. How could he be going broke after being awarded nearly $10 million? He refused to accept the award on the grounds that the money had been extracted from "Deutsche's shareholders instead of the managers responsible" for the wrongdoing. Here's where the story gets sad: Drawing this ethical line in the sand literally cost Ben-Artzi everything. The law firm that represented him sued him for their share of the award; advisors who helped him make the case sued him as well; and to make matters worse, he became embroiled in a bitter divorce that dragged on for years. Ben-Artzi made sure his lawyers got their money, and his ex-wife got her portion as well, but he still refused to take what he saw as "dirty money." Now, nearly 10 years after being fired from Deutsche Bank and spending the last seven years dealing with legal battles, Ben-Artzi finds himself on the brink of financial ruin. There's no happy ending here, just a reminder that there are still people out there who put principles first. Here's hoping his sacrifices don't end up costing him everything.
Failed It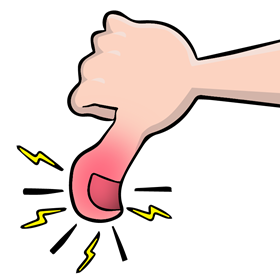 Wells Fargo: The banking giant wants us all to believe that it truly has changed (the ads tell us so!) in the wake of the fake account scandal that cost it billions in fines and reputational damage. The evidence, however, continues to tell us otherwise. According to a Wells Fargo internal memo obtained by several media outlets, the company found evidence that some of its employees filed fraudulent applications to get money from Small Business Administration coronavirus relief programs. Just how many bad apples were there? The company fired between 100-125 people amid an ongoing investigation, the New York Times reported. These are people, we assume, who were quite familiar with the ins and outs of the relief programs and potentially the loopholes they could exploit for their own benefit. This latest indication that the culture at Wells Fargo remains toxic comes just a few months after CEO Charlie Scharf went in front of Congress to tell the American people that, sure, they "can trust Wells Fargo to do the right thing." We think there's still a ways to go before we can take him at his word.

Dave Lefort is Managing Director of Compliance Week. Before joining CW, he spent nearly two decades in digital leadership roles with ESPN and The Boston Globe.