Over the course of reading two books, I got some important tips and reminders about taking risks, creating success, and being cognizant of those women following in our career footsteps.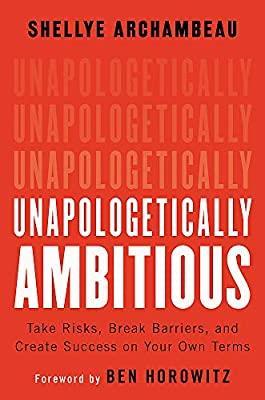 In "Unapologetically Ambitious: Take Risks, Break Barriers, and Create Success on Your Own Terms" by Shellye Archambeau, women get the nudge—even friendly shove—they need to build their network, work on their personal brand, ditch forever the idea that work-life balance is achievable, and focus on the career attainment they want without apologizing for it.
What resonates with me is the trusting in your own plan that Archambeau advocates, regardless of what path other people think is more suitable for you personally or for that time period in your life. From family-planning and financial decision-making to deciding how to spend your free time, Archambeau places them all on the trajectory toward gaining the success you want.
I love how she reminds us to work on our strengths and not on our weaknesses, so you become more valuable in the areas in which you can truly scale up.
"A woman might berate herself for lacking a seemingly basic skill, like knowing how to format a document, while a man will readily hand such a task to a member of the admin staff, because that's what admins do," she writes.
Archambeau points out women can feel they must accomplish everything on their own, often to the point of stressing themselves out and becoming depressed, forgetting the mantra given to us as we embark on plane rides about how and when we are most useful to others: "Put on your own oxygen mask first, then help other people."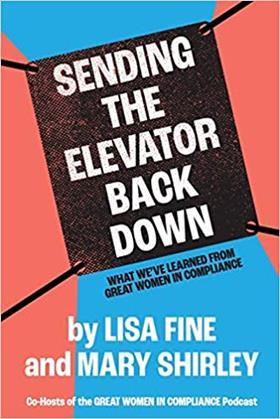 In their book, "Sending the Elevator Back Down: What We've Learned from Great Women in Compliance," the authors and co-hosts of the Great Women in Compliance Podcast, Mary Shirley and Lisa Fine, focus not just on women in business more broadly but laser in on women in compliance.
They give voice to women compliance officers who discussed their experiences in their occupations—from the climb up to their position, to the tough decisions to leave unethical workplaces, to gaining the confidence to push back on those who see the role as anti-business and a nuisance.
Much like Archambeau, Shirley and Fine observe that in many conference settings they will find women sitting along the periphery, rather than at the table, or sitting at the back of a room. Reminder: You deserve to be there as much as anyone else in that room.
The women in compliance positions who share their lessons learned in the book do so with wonderful humor and candor: describing getting sick after eating some food in a far-flung place, falling (but sticking the landing) from a stage after an introduction, and deflecting from a "you're playing the gender card" comment in a room with middle-aged men with humor. ("No, I'm playing the 'follicle card.'")
Interestingly, the authors not only talk about how to use the elevator to travel up and remembering to send it back down to help nurture other women's professional development—they remind the reader that lateral movement is equally important. It is helpful for people who are not as concerned about the traditional trajectory "up" the ranks in terms of position title and influence, or for those still needing to dabble in different career options before moving up the ladder.
"Each passenger counts," the authors remind us as we decide which floor we need to be on, which floor we want to go to, and how we can best help others find their direction.
Women in the compliance arena are likely to find some useful and reassuring advice and anecdotes in both books, as the compliance function takes on new contours through the years—from the greater use of technology to what it means to be a responsible corporation, given evolving social and governance standards.
Moving up requires self-reflection, mentoring, and networking, regardless of gender, plus some old-fashioned training tools that enable you to both learn and formally showcase what more you have to offer.

Julie DiMauro was CW's Director of Training & Data. She left Compliance Week in 2023.
View full Profile