Businesses take varying approaches when self-reporting to regulatory agencies, which can lead to differing results regarding cooperation credit. The advice of one commissioner at the Commodity Futures Trading Commission (CFTC): don't be "too cute."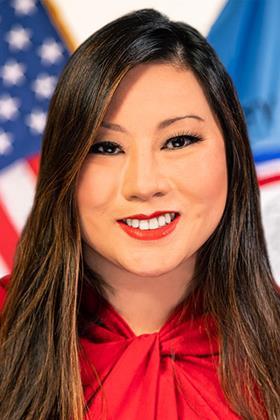 Caroline Pham shared her views on self-reporting during remarks delivered at an NYU Law compliance conference Monday. Pham, one of four new commissioners confirmed to join the CFTC in March, repeated the mantra "if you see something, say something," which she said was "drilled into the sales and trading teams on the trading floors and in other lines of business" by compliance staff during her 7 1/2 years working for Citi.
Of course, saying something to regulators carries extra weight beyond internal reporting. Like other U.S. agencies, the CFTC often rewards cooperation and remediation during its investigations, but each case is judged on its own individual merits.
"It's no surprise that the level of recognition and potential reduction in penalty depends on the level of cooperation and remediation, such as whether it is 'substantial' or 'material,'" Pham said.
The commissioner shared her view that, when determining materiality, businesses should "not consider each instance in isolation but must take a step back and take a holistic view that includes prior violations or related issues. This means that in the aggregate, or due to the extent or pervasiveness of deficiencies (such as repeat or systemic issues), an issue may arise to the level of materiality even if it may not constitute material noncompliance on its own. In some circumstances, it may also make sense to self-report noncompliance issues that are not material or potentially material."
It is within these determinations that Pham stressed taking a "common-sense approach." This means reviewing longstanding issues for materiality and disclosing potential problems to the agency prior to annual reporting, she said.
"Regulators, like management, don't like surprises, and engaging in a proactive and transparent manner will help to build goodwill and trust," Pham said.
Pham's remarks come two months after one of her counterparts at the CFTC, Christy Goldsmith Romero, stumped for the agency to stop offering no-fault settlements and instead force more individuals and corporations to accept responsibility for their wrongdoing.
Though each commissioner's views are their own, Pham acknowledged the benefit of the agency's representatives sharing their perspectives when concluding her remarks.
"The more that the commission is able to share its expectations through guidance and speaking orders, the more that our registrants can meet those expectations by implementing and enhancing their compliance programs and risk management programs," she said.

Kyle Brasseur is Editor in Chief of Compliance Week. His background includes expertise in user personalization with ESPN.com.
View full Profile