A Democratic commissioner at the Commodity Futures Trading Commission (CFTC) would like the agency to stop offering no-fault settlements as a matter of routine but instead force more individuals and corporations to accept responsibility for their wrongdoing.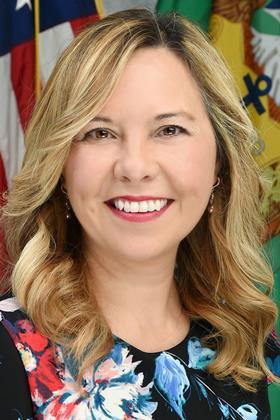 Christy Goldsmith Romero, a former federal law enforcement official who joined the CFTC in March, called on the commission to consider using a test to "identify those cases calling for greater public accountability and transparency—where the CFTC should send a message about the paramount importance and strength of our enforcement program."
Goldsmith Romero is pushing for the CFTC to use a "Heightened Enforcement Accountability and Transparency" (HEAT) test that would "require more defendants to admit wrongdoing in CFTC enforcement settlements," she said in a statement issued Monday.
"Requiring defendants to acknowledge responsibility and wrongdoing to the public is an important enforcement tool that promotes critical public interests. Unfortunately, this tool has become dull with disuse," Goldsmith Romero said. "… Routine acceptance of neither-admit-nor-deny civil settlements undercuts a regulator's efforts to seek justice for victims."
The CFTC is not alone in calling for more accountability from defendants. The Securities and Exchange Commission's Gurbir Grewal, director of the Division of Enforcement, said in an October 2021 speech that when it comes to accountability, "[F]ew things rival the magnitude of wrongdoers admitting that they broke the law." Grewal pledged the SEC would be seeking more acceptance of responsibility from defendants in settlements.
Goldsmith Romero's proposed HEAT test would be applied during CFTC settlement negotiations in cases featuring:
Egregious conduct;
The presence of a criminal scheme;
Significant harm to investors, market participants, and/or market integrity;
A recidivist defendant;
Obstruction, lying, or concealment during an examination or investigation conducted by the CFTC or other federal agency; or
"The need to send a pronounced message about particular conduct or practices."
"Going forward, the CFTC should review cases with potential settlements for these factors and provide transparency to defendants about our expectations in negotiations," Goldsmith Romero said. "Over time, the CFTC's applications of the HEAT test will provide even more transparency as it develops a body of precedent."
Goldsmith Romero said she is not pushing to eliminate no-fault settlements, as there are some cases where seeking an admission of guilt would not be appropriate. She said the CFTC should stop offering no-fault settlements as a matter of routine and instead more closely examine whether insisting on an admission of guilt serves a purpose for the agency, the public, or the defendant's victims.
"The CFTC should be willing to require more settling defendants to admit their wrongdoing and take more cases to trial when defendants are not willing to do so," she said.

Aaron Nicodemus covers regulatory policy and compliance trends for Compliance Week. He previously worked as a reporter for Bloomberg Law and as business editor at the Telegram & Gazette in Worcester, Mass.
View full Profile