The ongoing coronavirus crisis is top of mind for nearly every executive involved in assessing risks and risk mitigation for businesses around the world. We recently spoke with the compliance chief for California-based biopharmaceutical company Aimmune, Fabiana Lacerca-Allen, about her role in helping her company proactively plan for and respond to the risks posed by COVID-19.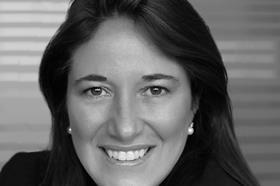 Q. What is your role as senior VP of compliance in dealing with the risk posed by the coronavirus?
Lacerca-Allen: Like with any other risk, compliance leads the compliance committee, which generally assesses risks to the corporation and plans to mitigate those risks. I also lead the safety committee, and we have an emergency action plan that delineates the process for all emergencies and crises.
We are assessing and designating mission-critical personnel: "Mission critical" are people and processes that are essential to business operation. Once the mission-critical personnel list is created, we will inform the employees that they are mission critical and describe what that entails and, once the threat level becomes critical, they will know what to do and what's expected. Measures will be in place to help them achieve their mission.
We are meeting regularly to assess the threat level and to monitor the rapidly changing environment. We are also assessing work from home capabilities and preparing personnel for working from home if needed.
It is essential that you have the right processes and the right people in the right place making decisions regarding risk and risk mitigation to be able to develop, implement, and assist with crisis/emergency planning, preparedness, and prevention to safely and effectively respond.
Q. Which parts of the business are primarily involved in coronavirus risk mitigation planning?
Lacerca-Allen: That would be the safety committee, which is comprised of compliance, HR, legal, finance, communications, medical, IT, facilities, and other members as needed.
Q. In your view, what are the three biggest risks to companies posed by coronavirus?
Lacerca-Allen: The three biggest risks are: employees and their families being impacted, business continuity, and financial impact.
Business capabilities have to do with the ability to continue performing the necessary tasks that are mission-critical in the event of a crisis and requires careful assessment and adjustment depending on the type of crisis and the nature of the operation.
Financial impact is broad. It goes from risk to the manufacturing processes to the sale process and it is dependent on the nature of the operation. It also includes potential financial loss because of employees not being able to work because they are sick or quarantined.
Q. What is the best way to disseminate information and instructions to staff/vendors/partners related to coronavirus?
Lacerca-Allen: It is important to have a clear position and lead by example, communicating honestly and frequently and ensuring that employees at all levels are following the guidelines.
We are continuously sending information via e-mail, having critical meetings in person, and evaluating different mass communications platforms, such as "AlertMedia."