The popular view may hold that companies and regulators are on opposing sides of most issues, but their interests really are not all that different, says Sean X. McKessy.
"The idea that regulators and regulated entities are somewhat at loggerheads is a little overstated," says the whistleblower attorney, who is a partner at law firm Phillips & Cohen. In fact, both sides have a vested interest in combatting fraud and facilitating capital formation. Both sides want to see investors emerge as the winners in capital markets.
McKessy would know. After building the whistleblower program at the Securities and Exchange Commission as mandated under the Dodd-Frank Act, he now represents whistleblowers who want to come forward and expose corporate wrongdoing. Before that, he began his career as a litigator at the SEC, then spent several years at different companies acting as in-house counsel. So, he's quite familiar with looking at compliance from both sides of the regulatory desk.
"In my experience, people working in-house really have the same objective as regulators," he says. "We all want markets to work on a level playing field so that fraud does not become the norm."
About Sean McKessy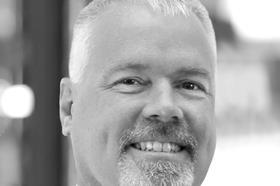 Title: Partner, Phillips & Cohen
About Phillips & Cohen: A nationally and internationally recognized firm representing exclusively whistleblowers under programs with the Securities and Exchange Commission, the Commodity Futures Trading Commission, and the Internal Revenue Service, as well as cases under the False Claims Act.
Years of experience: 30
Areas of expertise: Applying federal securities law by leveraging and protecting the contributions of whistleblowers
Quote: "You had corporate America saying the SEC was trying to destroy the compliance programs they had mandated to be created under Sarbanes-Oxley. And you had the whistleblower counsel saying if the SEC decides to mandate internal compliance reporting, no whistleblower will ever come forward. But it seemed to me things weren't as black and white as that."
That may form the baseline of what unites regulators and the regulated, but that common view was not on most people's minds when McKessy was hired in early 2011 to serve as the first chief of the SEC's Office of the Whistleblower. Instead, he remembers a great deal of "apocalyptic rhetoric" saying that a program that would pay bounties to whistleblowers would be ruinous.
"You had corporate America saying the SEC was trying to destroy the compliance programs they had mandated to be created under Sarbanes-Oxley," he said. "And you had the whistleblower counsel saying if the SEC decides to mandate internal compliance reporting, no whistleblower will ever come forward. But is seemed to me things weren't as black and white as that."
McKessy considered it a "fascinating opportunity" to form a brand-new program that had the potential to be a game-changer in terms of the ability of both regulators and regulated entities to sniff out wrongdoing. When he began his job at the SEC to assemble a whistleblower program, he remembers the puzzlement he encountered.
"Friends and people of goodwill wondered if I'd lost my mind to take on a challenge like this," he says. "But there were two ways it could go—really well or maybe not get off the ground."
Getting off the ground
When McKessy began his work to form a whistleblower program that would pay bounties as directed under Dodd-Frank, he knew he had his work cut out for him in terms of answering the concerns of all the critical players. The SEC wanted to incentivize tipsters, but companies did not want to see tipsters incentivized to bypass internal corporate compliance processes to win rewards.
"I was securities counsel at a public company when Sarbanes-Oxley was passed into law, so I had a front-row seat" on what it meant to build up a compliance function in accordance with the new law, he says. "So I understood some of the rhetoric around concerns about destroying internal compliance. Companies had invested financial and emotional capital into trying to build state-of-the-art compliance functions."
That told McKessy it would be important to structure potential rewards in a way that would incentivize whistleblowers to first report internally before taking their allegations directly to the SEC. Ultimately, the program as enacted allows someone to report wrongdoing internally while still preserving their right to a bounty, he says, making it one of the first government-sponsored programs to do so.
That answered the criticisms of skeptics on both sides of the regulatory aisle. "The SEC did a nice job of threading the needle between two forces," he says. "Not mandating reporting, but building in powerful incentives."
Another somewhat controversial feature of the program is the awarding of bounties even to wrongdoers themselves who report. On one side of the coin, it seems counter-intuitive to reward people who come forward confessing to illicit behavior. On the other hand, it may draw out tips that would otherwise remain concealed.
"If someone at a company where you have a significant investment is participating in wrongdoing, would you prefer they come forward … or keep it secret and have your stock become as valuable as WorldCom or Enron?" he asks. "It's a truism that sometimes the way to get to the real bad guys is to get people at the lower end of the fraud who were somehow forced to participate in it. I had an appreciation for both sides of the story."
Again, the SEC managed to "thread the needle," McKessy says, by enabling low-level players to report wrongdoing but not permit absurd outcomes where masterminds of elaborate schemes would beat the rap and collect monetary rewards for doing so. "The prosecutorial reality is sometimes to get the big fish you have to get the little fish to come forward."
Payouts and confidentiality
After various proposals and deliberations, the SEC settled on a program that would pay whistleblowers from 10 percent to 30 percent of the money collected when monetary sanctions as a result of a successful enforcement exceeded $1 million. Payments are made out of an investor protection fund established by Congress financed entirely through sanction proceeds.
It was clear early on, McKessy says, that to win over skeptics, the program had to go from start-up to first payout as quickly as possible. That's no small task when it comes to the investigative and procedural realities of enforcement activities. Quick is not an adjective usually used to describe the litigation process in the United States.
"I could talk until I was blue in the face about the benefits of the SEC whistleblower program, but if there wasn't any money going out the door, my talk would become cheaper and cheaper," he says. When he would speak in public in the early days of the program, the first question he would hear was "How come you haven't paid anyone yet?"
It only took a little more than a year for the first award to be paid, McKessy said. "One year, one week, and two days," from the tip being given to the SEC to an enforcement order being issued and an award being paid. "I was acutely aware of the timing," he says.
Indeed, that would be a quick result by anyone's measure of the normal pace of legal actions, but that didn't stop the questions. "Then, when I would speak in public, the first question I would hear was 'When will you pay someone else?' It was a major achievement but, once you feed the beast, it needs to continue to be fed."
In addition to fast payouts, the program had to ensure confidentiality for whistleblowers, says McKessy. Dodd-Frank required it, in fact. "One of things we heard early on is the biggest currency you give to a whistleblower is not money, but a way that they can report something and not be fired or outed inappropriately."
That meant significant controls and procedures around how information provided by whistleblowers would be used and shared. "There were a number of procedural things that had to be built and internalized across the agency," he says. "We spent a lot of time internally making sure the staff understood, although they were not cavalier about identifying the source of information provided to them, now they had a statutory mandate."
Measuring success
McKessy says he wasn't sure exactly how to measure the success of the whistleblower program as it got started, but he believed over time it could be measured intangibly by the amount of attention the awards would receive.
He expected plenty of attention to the early awards, and he was not wrong there. The early awards under the program received heavy media attention, he recalls.
But he knew the types of awards had to evolve to keep the momentum going. There needed to be awards not just for those in the know, but also for those who had some culpability to demonstrate the full scope of the program. There also needed to be actions against retaliation under the anti-retaliation provisions of the program. When the SEC brought its first enforcement against a company that punished a broker for making allegations, that sent a message, McKessy believes.
There are still additional steps that could be taken to further incentivize whistleblowers, he says. If the timing could be reduced to shorten the time it takes to go from tip to settlement, that might encourage more to come forward. If the transparency around the process could be improved to give tipsters and the general public more insight into what happens to tips, that might also encourage more calls to the whistleblower line, he says.
Ultimately, McKessy says, he believed the program would be considered a success when awards would begin to get less attention. "We will know the program has arrived when the SEC announces a whistleblower award and it gets little to no publicity," he says. "That will show that awards are becoming part of the common thought process."
When McKessy left the position in mid-2016, the SEC was putting out notices of "what I thought were fairly significant message cases," and they received almost no publicity. "This is exactly where we wanted to be. We wanted to be in a position where it became routinized — that the whistleblower program is there and they pay people."
Where to next?
Indeed, the SEC whistleblower program has been plenty active in rewarding those who report information that leads to successful enforcement actions. By early 2017, six years after McKessy began his work, the SEC had vetted tips that led to awards of nearly $150 million among 41 whistleblowers.
It's impossible to say if any of those enforcement actions might have occurred if not for whistleblowers stepping forward under the program, but that's 41 actions the SEC attributes directly to the newly incentivized tip-sharing process created under McKessy's leadership.
McKessy left the SEC in mid-2016 for reasons that had nothing to do with the program or the SEC. "My son is off to college next year, and I have two more in high school in the college pipeline," he says. "Economically, I needed to be in a position to make more than I was making." He's the prototypical active dad shuttling kids from soccer to ballet and everything in between — even doing some coaching along the way.
With significant defense bar experience, he decided to explore some new career options. Now McKessy is a partner at law firm Phillips & Cohen, which is focused on casting light on whistleblower allegations. The firm has a long track record of airing the information provided by whistleblowers as a means of promoting compliance and investor protection. He represents whistleblowers to assure their tips are appropriately investigated while guarding against retaliation.
As an attorney now in private practice, the essence of his work is really no different than it was at the SEC, he says. "It seemed like a hand-in-glove philosophical fit," he says. "It was exciting to think that this was a phase of my career where I could continue to help what I'd started."
He's hopeful history will look back on his work and see it as having a lasting impact on compliance. "Maybe the SEC whistleblower program can have as one of its long-term legacies that it changed the way people think about whistleblowers—bringing them out of the shadows and removing the stigma," he says. "I want to continue to be part of that story."

Tammy Whitehouse is a veteran business writer who has been a regular contributor to Compliance Week since 2005, with a focus on covering accounting and audit.
View full Profile