Whistleblower protection standards due to come into force across the European Union next month appear to be equally defined by what the legislation has got right and wrong.
The EU Whistleblowing Directive—which must be transposed into national law by Dec. 17—aims to protect individuals who speak up about possible wrongdoing, as well as those associated with them who may have facilitated the whistleblowing (including colleagues and relatives).
The legislation requires companies with more than 50 employees to implement effective internal mechanisms to enable workers to report and escalate concerns, as well as try to prevent retaliation against them.
However, critics have pointed out multiple flaws. As the directive needs to be transposed into national law, there will likely be 27 variations of the same rules offering differing levels of protection. For companies with pan-EU operations, this could create a compliance nightmare about whom employees report to first (and how).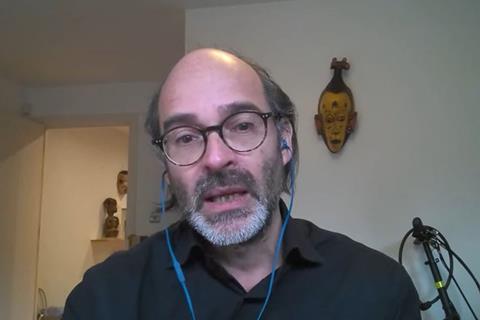 Moreover, the directive does not define whistleblowing—a major problem when the term does not exist in some languages. Instead, it refers to protecting individuals who report "breaches of European Union law," which means flagging abuses of national law might not guarantee protection.
The possibility of anonymous whistleblowing remains unclear; those who speak up might risk prosecution under local law. It is also unclear whether protection extends to anyone other than employees, such as suppliers, contractors, and customers who might report suspicious conduct.
The directive does not offer financial awards—disclosure is for public interest only.
Speaking at Compliance Week's virtual Europe event last week, Jan Stappers, a senior manager at whistleblowing consultancy WhistleB, said the directive "offers no incentive as to why whistleblowers would act" and raised the question whether the legislation could be effective without a reward system.
In response, Wim Vandekerckhove, professor of business ethics at the U.K.'s University of Greenwich, said even in countries that offer rewards for whistleblowing, protection is not guaranteed.
"Almost half the reports that come from whistleblowers are a mixed bag," he said.
The U.S. Securities and Exchange Commission (SEC), for example, received more than 12,000 whistleblower tips in fiscal year 2021 detailing alleged wrongdoing or criminal activity. Most these reports do not meet the necessary evidential threshold upon which an investigation would follow. As such, said Vandekerckhove, people who raised alarm without their complaint being pursued are potentially at risk if they are identified.
He also said reward systems only work if the agencies that offer payouts are "trustworthy" and clear about how quickly people can get their reward.
Company response to dictate success?
Both Vandekerckhove and Stappers raised concerns about the current quality of companies' whistleblowing procedures and their ability to recognize, escalate, and act on legitimate reports.
A common concern for companies that now must get whistleblowing procedures in place is that they could face a barrage of whistleblower reports—many of which are baseless. For inexperienced companies, sifting through these complaints could prove problematic.
Vandekerckhove said history shows the number of malicious and "rubbish" tips is typically low, though he added a company's response to such reports can be quite telling.
"What evidence is there that the organization responded to the person who made it, asked for more information, or investigated it? If the company simply dismissed a report because it lacked detail, that could say more about its whistleblowing reporting system than the actual complaint," he said.
Similarly, while lackluster reports might not expose wrongdoing, they could reveal failings in the company's ethical culture. Repeated reports of minor wrongdoing should not be ignored.
"These kinds of incidents are the easiest to correct before they get bigger," said Vandekerckhove.
Stappers raised concerns about the directive's capability to protect people from retaliation, particularly women.
Evidence shows women are less likely to blow the whistle on suspected wrongdoing but are disproportionately subjected to retaliation by colleagues and/or employers for doing so. Women are also less likely to get a whistleblowing report through a preliminary hearing, thereby putting themselves more at risk of retaliation as their concerns are not escalated.
In cases where female employees were fired after making a whistleblower report, Stappers said courts have often sided with employers and ruled the employee was legitimately dismissed for other work- or performance-related reasons.

Neil Hodge is a freelance business journalist and photographer based in Nottingham, United Kingdom. He writes on insurance and risk management, corporate governance, internal audit, compliance, and legal issues.