One of five whistleblowers to share their stories in Compliance Week's "Witness to Wrongdoing" series has finally received an award from the Securities and Exchange Commission (SEC), nearly six years after he filed his claim.
Andrew Russo, a former concert pianist and one-time political candidate who now works as an independent financial and tax adviser, received the award from the SEC in December for blowing the whistle on a Ponzi scheme launched by a childhood acquaintance. The agency issued no press release, likely because the award was small, according to Russo and his attorney, Michael Ronickher of Constantine Cannon.
An SEC spokesman declined to comment.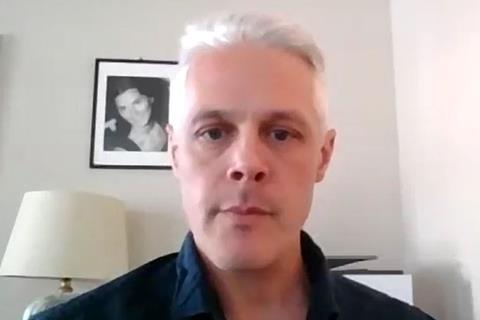 Russo was one of 52 investors who were defrauded out of $5.2 million by Greg Gray and his investment firm, Archipel Capital. Gray pleaded guilty in 2015 to defrauding another investor of $5 million as part of the scheme and was sentenced to two years in federal prison by a judge and ordered to repay $5 million.
Whistleblowers who file successful claims with the SEC can receive between 10 to 30 percent of any money that is recovered and returned to investors, distributed through a fund set up by Congress. Although Gray defrauded Russo and his fellow investors out of $5.2 million, only a portion of that was recovered and returned to investors by the court. Russo said his whistleblower award amounted to a "fraction of that fraction." Russo and the other defrauded investors received some of their initial investment back in the form of two distributions of Gray's assets by the court.
Blowing the whistle was not without its perils. Russo found this out when his hometown newspaper, The Post-Standard of Syracuse, N.Y., published a damaging story about him that quoted Gray. In the immediate aftermath of the story's publication, Russo said he lost his job.
Russo said he recovered quickly and pivoted to his current occupation as an independent investment and tax adviser.
"I was able to work all this time," Russo said. Many whistleblowers are retaliated against by their employer and can find it difficult to find another job in their field. Russo did not lose his ability to work.
As a result, "waiting was not a source of stress," he said. "I was really very fortunate in that regard."
His friends and family stood with him, and despite the newspaper story, he kept many of his clients, he said.
"I think it goes to show that if you tell the truth, and people can tell you're sincere, they will stay with you," he said.
Russo filed his whistleblower claim with the SEC in July 2016. He and Ronickher, his attorney, heard from the agency a year later. They were asked to clarify a few things. Several of Russo's fellow defrauded investors, who provided him with relevant documents about the fraud, wrote letters to support his whistleblower claim. But they never became whistleblowers themselves.
"I ended up carrying water for a variety of people," Russo said.
Ronickher said although Russo was the only whistleblower to file a claim, he filed it on behalf of other defrauded investors who did not want to take that risk. Russo's actions stopped the fraud and prevented Gray from victimizing other investors, Ronickher said.
"It's a real testament to the impact Andrew had," he said.
Editor's note: This story was updated March 11 to amend language around the Post-Standard report cited.

Aaron Nicodemus covers regulatory policy and compliance trends for Compliance Week. He previously worked as a reporter for Bloomberg Law and as business editor at the Telegram & Gazette in Worcester, Mass.
View full Profile