If the compliance profession is going to thrive in the coming decade, it needs to come up with practical, proactive solutions that managers and employees can get behind.
So says Colleen Dorsey, whose two decades working in compliance and legal have seen her leading from the front in Fortune 500 companies.
Dorsey has spent more than 18 years working as in-house counsel. She spent almost 16 years at agribusiness Land O'Lakes, Inc. (some of them as senior counsel), where she developed the company's original compliance and ethics program. In this role, she reported directly to the audit committee and was expected to think strategically about the ethics and compliance function and how it might tie to the company's overall long-term strategy and plan. In developing the compliance program, Dorsey designed a decentralized structure/process across the organization, reporting into the compliance function through formalized documentation and reporting along with oversight committees.
Her length of service at Land O'Lakes saw Dorsey get involved in a wide range of different aspects of in-house legal and compliance and ethics work. She took the lead on a number of antitrust matters across the whole business, such as price fixing, price discrimination, and resale price maintenance. She also helped with staff training to improve their awareness of anti-competitive practices, such as setting up online training modules that could also be used by third-parties to ensure that their teams were also well-versed in antitrust and compliance issues. Dorsey had a deep involvement in working on commercial contracts (ensuring that the organisation's intellectual property was properly protected), merger & acquisition matters, corporate governance issues, and checking that the company's marketing and advertising was in line with regulatory standards, best practice, and the law.
About Colleen Dorsey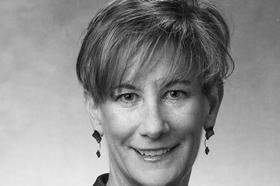 Title: Director, Organizational Ethics and Compliance, St. Thomas School of Law
About University of St. Thomas School of Law: Founded in 1999, the University of St. Thomas School of Law is an ABA-accredited law school.
Location: Minneapolis, Minn.
Years of experience: 23
Areas of expertise: Antitrust; compliance & ethics program management; mergers & acquisitions; cross-functional collaboration; legal strategy; corporate policies and procedures; online education; business and board acumen; licensing; corporate governance; marketing/advertising/law; strategic problem solving; change management
Quote: "The compliance profession is continuing to develop in a positive way and its work is having a greater impact on corporate governance and the long-term future of organizations than ever before. But we can always achieve more, and to do that, compliance needs to get closer to the business so that it understands it and can come up with practical solutions."
Dorsey's experience illustrates the need for compliance professionals to be flexible, multi-skilled, and "solutions-focused." She also believes that compliance needs to be "realistic" and understand how people operate.
"I am a practical person and I've always believed that compliance professionals need to be realistic about what they want people to do, and how likely they are to do it," says Dorsey. "It is much better to introduce protocols, policies, and procedures as part of the way that people in a business already work, than just add tasks to their workload that they will forget about, ignore, or leave until they have finished everything else that's on their desk. You also need to start small and build up: If people are prepared to follow one of your recommendations without any pushback, then they are likely to go further, especially if they can see or appreciate the results."
Dorsey believes that compliance officers need to look more closely at the behavioral aspects of risk. "Sometimes compliance focuses too much on 'what has happened' and 'what has gone wrong' rather than ask why something happened. The profession needs to understand why employees do not always follow rules, and under what circumstances or what kind of environment they might deliberately break them. It is no good saying to management that 'we put in a lot of procedures and protocols but nobody followed them.' "
Following her years at Land O'Lakes, Dorsey worked in the legal department at another agribusiness, Syngenta Seeds, Inc., before taking up her present role as director of the Organizational Ethics & Compliance (OEC) Program at the University of St. Thomas School of Law in Minneapolis in November 2015.
Dorsey leads all aspects of the graduate degree program and is responsible for six different degree offerings in the compliance and ethics discipline, two of which are housed entirely online (a first for the university). The course is mainly taught in the evening after working hours, and students are typically already working in compliance and ethics roles for their employers.
In just a few years the OEC program has grown significantly under Dorsey's leadership. It currently has 40 students and more than 100 alumni. Added to that, when the program started there were just four companies offering internships—now there are over 40.
Since her appointment, Dorsey has built consensus around the program's direction and curriculum—both within the schools involved in it (the law and business schools) and with its 23-strong corporate advisory board (which she leads), comprised largely of chief compliance officers from the likes of major companies such as Delta Airlines, internet domain registrar GoDaddy, and several Fortune 500 companies located in and around the Twin Cities.
The OEC program is the only one of its kind in the United States that is accredited by the Association to Advance Collegiate Schools of Business (AACSB) for its focus on ethics and compliance. Dorsey is responsible for all aspects of this accreditation process and has been instrumental in ensuring that the learning objectives and curriculum associated with the program excels at all levels. She also leads a unique externship program that places students interested in a career in ethics and compliance in semester-long placements at companies all over North America (including Delta, Target, and 3M).
Dorsey's energy, drive, and enthusiasm have helped cement the program's continuing success and growing reputation, says Robert Vischer, Dean and Mengler Chair in Law at the University of St. Thomas School of Law.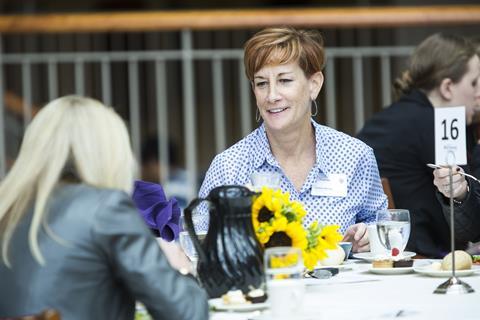 "Colleen has an uncanny ability to convene conversations that are at the leading edge of the field. That's absolutely crucial for a university," says Vischer. "We cannot just impart current best practices to our students; we also have to help equip our students to meet coming challenges. That is an inescapably collaborative project, and Colleen leverages her own expertise in the field to build relationships that expand the conversation in important ways."
Outside of her normal day job, Dorsey sits on the board of the university's Center for Ethics in Practice, as well as the editorial board of the Society of Corporate Compliance & Ethics' magazine Ethikos. She is also a member of standard setter IEEE's Ethics & Compliance Initiative (ECI), which includes sitting on a working group on the ethical concerns of AI, and she regularly hosts and presents at key ethics and compliance conferences around the United States.
Dorsey believes that networking is "vital" for people's professional development, but particularly so for compliance officers if the profession is going to raise its profile.
"A large part of our job is to get people to follow our recommendations for the interests of the organization, so we need to go out there and explain what we're doing and why we're asking them to follow our procedures in a certain way," she says. "You can try dictating to people the way they should do something all you want, but you'll always find persuasion and talking people through your thinking a much more effective tool for getting people on board."
Networking is also important to help compliance officers get a better understanding of the business, says Dorsey. "Compliance needs to understand the business, the way it operates, and its risks if it is going to make valuable suggestions as to how controls and policies can be updated and improved. You need to see that the steps you want to put in place make sense and become part of normal day-to-day work, rather than be a bureaucratic frustration that slows the whole process down."
To illustrate the point, Dorsey's networking and leadership skills have resulted in the launch and successful curating of two popular forums for discussion and benchmarking in ethics and compliance—The Twin Cities Roundtable for Artificial Intelligence and the Emerging Compliance & Ethics Leaders (ECEL) networking group. Both groups meet regularly and are attended by executives and entry-level to mid-level professionals. The ECEL group has more than 200 members and continues to grow at a steady pace.
Dorsey is optimistic about the future of compliance and believes that there are opportunities for compliance functions to get involved in new areas and achieve even more.
"The compliance profession is continuing to develop in a positive way, and its work is having a greater impact on corporate governance and the long-term future of organizations than ever before," says Dorsey. "But we can always achieve more, and to do that, compliance needs to get closer to the business so that it understands it and can come up with practical solutions."

Neil Hodge is a freelance business journalist and photographer based in Nottingham, United Kingdom. He writes on insurance and risk management, corporate governance, internal audit, compliance, and legal issues.
View full Profile