As corporate ethics and social responsibility matters take center stage and the regulatory landscape grows more complex, the vital role of the chief compliance officer—to champion ethics and help steer the business away from trouble—will only become more essential.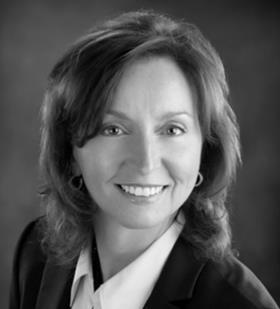 We caught up with Shelly Scott, a managing director at executive search firm BarkerGilmore, to talk about what attributes and experiences she looks for when making a new hire in the compliance industry. She also shares what overall trends she is seeing in compliance careers in general.
Q: First, tell us a little about BarkerGilmore and your role there.
A: Our firm is focused on legal and compliance placements exclusively. General counsel, deputy general counsel, other subject-matter experts in the law department, as well as chief compliance officers, are our target areas. My practice is focused exclusively on healthcare and life sciences.
Q: What big trends are you seeing around recruitment in the compliance profession?
A: One trend is high demand. Over 50 percent of my practice over the last three years has been in compliance—companies looking for CCOs. There are still many companies, public and private, [that] are seeking their very first CCO. Compensation for this strategic leadership position is rising, and there is considerable movement driving demand.
Q: What sort of leadership skills are important for chief compliance officers to have?
A: CCOs need to have very high emotional intelligence. They need to be able to read people, to be intuitive about how to get people to buy into the initiatives that they need to make their organizations, firstly, compliant, but, secondly, successful. Emotional intelligence is really important as a leadership skill.
Having good judgment is also an important skill. Lots of people come to compliance officers waving a burning flag and needing guidance. Compliance officers, through their experience, must be able to differentiate between what is critical and what can wait—what is a key risk area and what is not—and be able to make decisions in a prioritized, risk-focused way.
In our survey, senior compliance practitioners ranked the following five traits as the most important things they look for in making a new hire:
Communication skills
Analytical thinking
Legal and regulatory knowledge
Leadership
Technological savvy
Another critical attribute of a sophisticated CCO is the ability to deal with ambiguity. One of the questions that CEOs ask me a lot when I meet with them before I conduct a search is, "How do you know a person is going to be effective as a CCO?" And one of the answers I always give is, "They do not see situations as totally black or totally white. They mostly work in the gray areas, where things are ambiguous, and there isn't always a right or wrong answer." So, compliance officers need to be very comfortable in the gray and able to deal with ambiguity, be able to step back, sort out problems, involve and collaborate with other decision makers to gather information and then make informed decisions.
Another skill that a CCO must have is the ability to foster a culture that will enable compliance. A CCO must be an active listener and embody personal qualities that encourage openness. Employees across an organization will knock on the door of an effective CCO and proactively bring potential issues forward.
Finally, I think it helps for a CCO to have a strong understanding of what makes the business tick from a financial standpoint. They must be able to talk the same language as others on the executive leadership team.
Q: Aside from leadership skills, what "soft skills" are important for compliance officers to have?
A: The soft skills are essential, and I mentioned a few in the last response. Recently, I interviewed a CCO candidate for a position with one of the largest hospital systems in the country. I asked her about her team, and she said one of the most gratifying accomplishments is when she can see that her team members have grown. That focus on developing people is critical for chief compliance officers. There is too much for them to do on their own, so they must develop talented people and move them up. They have to be very collaborative. They have to have the ability listen to their team members.
Many candidates look terrific on paper—but once you start talking to them, you realize they don't have the soft skills necessary to do the job. Often, they lack the ability to deal with people who are under stress. That's basically what compliance is: It's finding problems or potential problems and trying to fix them. So, compliance officers are often dealing with people who are under stress about something that is happening or could happen. A CCO has to be really good at dealing with people who are worried and scared and have the ability to help them talk about issues clearly and calmly.
It takes a certain kind of CCO to effectively encourage employees to come forward. So, that special demeanor that puts people at ease is a major soft skill for compliance officers.
5 interesting things about survey respondents who aspire to one day become CCOs …
Most of them (63%) have been in compliance for 10 years or fewer and are under 45 years old (59%).
36% say they were drawn to compliance because "doing the right thing for the right reasons" is their calling. Just 3% chose compliance for "money and advancement potential."
46% currently make less than $100K, and 75% aspire to one day make more than $200K.
66% hold an advanced degree (43% have a Master's; 17% have a JD; 5% have an MBA)
Their most common Enneagram personality type is "The Reformer" … principled and perfectionistic (30% chose that option). That's the second-most popular type among current CCOs (17%), behind "The Achiever" (22%) … success-oriented, pragmatic, image conscious.
Q: What sorts of questions are necessary in an interview to gauge who will be an effective versus ineffective compliance officer?
A: You have to ask very open-ended questions, and you have to ask questions that reveal their experiences—behavioral-type questions that get at real-life examples of what they have done. This could be a problem that they've had, how they analyzed it, what actions they took, and what benefit was gained for their organization after completing that specific activity. That's the way you have to get that information out of people.
Clear-cut questions are not the questions to ask to get at those softer skills. You can't just ask, "Are you a leader? Are you good at rallying your team around causes?" Everyone is going to answer "yes" to those questions. What you have to do, instead, is dig further and ask for those very specific examples. It's all about behavioral interviewing to get at those softer skills.
Q: What new skills are becoming more and more important for compliance officers to develop today?
A: Definitely technology, especially in healthcare. The use of technology is something that CCOs are going to need to stay on top of. Privacy is another area that CCOs need to stay on top of. Business training is also quite valuable.
Q: Any final thoughts with which to leave our compliance audience?
A: PwC put out an article a few years ago now [that] forecasted the CCO will be the star of the C-suite by the year 2025. I can really relate to that. I think the importance of this position continues to evolve and elevate, and more and more talented people are choosing compliance as a career because they see the importance of this position to organizations. I think it's just going to continue to evolve, and the importance of the role will continue to be recognized by the C-Suite and boards across all industries.

Jaclyn Jaeger is a freelance contributor to Compliance Week after working for the company for 15 years. She writes on a wide variety of topics, including ethics and compliance, risk management, legal, enforcement, technology, and more.