Facebook has hired Henry Moniz, executive vice president and chief compliance officer at ViacomCBS, to be the social media giant's first-ever CCO.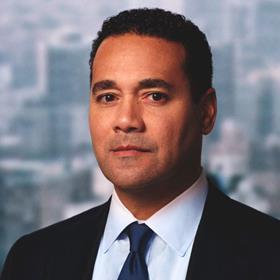 "We are pleased to confirm that Henry Moniz will be joining Facebook to lead our strategy and execution of compliance matters in the US and around the world," a Facebook spokesperson said in an emailed statement.
When contacted for comment via LinkedIn, Moniz referred all comments back to Facebook's media relations team.
Moniz has been with Viacom, later ViacomCBS, since 2004. An attorney by training, Moniz started at Viacom as senior vice president for global compliance and was named the company's CCO in 2010. He is also on the board of directors and audit committee for Kimco Realty Corp., according to his LinkedIn profile.
Facebook's spokesperson said Moniz will report to Facebook's general counsel, Jen Newstead, "with a dotted line to the audit and risk oversight committee of the board of directors." He will be based in Menlo Park, Calif.
Facebook's move follows the naming of CCOs at other social media companies. In May 2020, Twitter promoted Senior Legal Director of Compliance Marianne Fogarty to be its first-ever chief compliance officer. LinkedIn has had a vice president and head of global compliance and integrity, Amyn Thawer, since 2014.
For years, social media companies have been mostly unregulated. That is changing quickly. In December, Facebook was hit with antitrust suits from both the Federal Trade Commission (FTC) and attorneys general from dozens of states. In 2019, the FTC fined the company $5 billion for privacy violations, while European regulators are pressing Facebook to adhere to its data privacy regulations.
Intense pressure has also been placed on social media companies by lawmakers to police their content, either by tagging posts as filled with falsehoods or taking down those that incite violence. This came to a head when Facebook, along with Twitter and others, banned former President Donald Trump after his repeated false statements about election fraud helped encourage an angry mob to attack the U.S. Capitol building. It's unclear whether Congress will eventually seek to regulate online speech, perhaps in a manner similar to the Federal Communications Commission's monitoring of content on television and radio.
Coming into Facebook as its first-ever CCO is a daunting task, experts say, especially because it's unclear what authority the new CCO position has and what its responsibilities are.
"My first reaction is, I'm surprised they didn't have one before," said Rob Chesnut, former general counsel and chief ethics officer at Airbnb. "You're stepping in where there was nothing before, and that's a hard job, no doubt about it."
Alison Taylor, executive director of Ethical Systems, a nonprofit research group based at NYU's business school, wondered "how a company of this size and influence could have gotten this far without putting anyone in charge of compliance."
The fact social media has been largely unregulated could be one factor, she said, which has led to an organization that didn't value compliance processes and procedures.
"My guess is that they are anticipating a lot more scrutiny about what they're doing, and they are preparing for that," she said. "They will need compliance to take a much more forward-facing role, to anticipate how this industry might be regulated in the future."
While no one at Facebook officially held the title of chief compliance officer, the company has almost certainly spread out its compliance functions among many different parts of the organization, Chesnut said.
Company President and CEO Mark Zuckerberg likely took on some CCO-like responsibilities in 2019 when he signed the FTC's order, according to one expert and another report. That order created a new privacy structure at Facebook and provided the FTC with tools to monitor its progress.
One of the most important tasks for a CCO is setting a culture of compliance within a company, Chesnut said. That's much easier to do at a small company than at one of the world's largest.
"You're coming in at the top of the organization, and your vision of compliance could be very different from others at the top," he said. "It will be interesting to watch it unfold."
Taylor said one big concern she would have upon coming into this role is accountability. "How much authority is placed in this position? Will this person have a say in the direction of the company? I would want to have a say, because I'll get the blame if things go wrong," she said. The situation, she said, "would give me a huge pause."

Aaron Nicodemus covers regulatory policy and compliance trends for Compliance Week. He previously worked as a reporter for Bloomberg Law and as business editor at the Telegram & Gazette in Worcester, Mass.