Editor's note: Compliance Week's National Conference is back in-person for the first time in nearly three years. The event, held May 16-18 at the JW Marriott Hotel in Washington, D.C., features a robust agenda of keynotes, small-room panels, interactive workshops, and more.
Check out the full agenda
The National Conference agenda features a new format on Day 1, nine keynote-type sessions, 21 smaller room panels, more than a dozen intimate boardroom-style "conversations," four interactive workshops, a VIP think tank, a women's brunch, and plenty of time for networking. Use code CWKN200 at registration for $200 off.
Download agenda
Register
Todd Hartman, executive vice president, general counsel and chief risk officer at Best Buy, will speak as part of a panel titled, "The Intersection of DEI & Compliance & Ethics—Lessons Learned from Best Buy's Journey." He recently caught up with Compliance Week to offer a preview of his session and the topics to be discussed.
Q. Your session will discuss Best Buy's journey in diversity, equity, and inclusion (DEI). How is Best Buy fostering inclusion and increasing retention of diverse employees?
A. The most critical thing is that we have our leadership values, which we use to create an inclusive environment. Those values are empathy, grace, courage, and vulnerability. All our leaders are trained and evaluated on our inclusion values as part of the question, 'Are you creating an inclusive leadership environment?'
Q. Tell us about Best Buy's diversity steering committees and Task Force for Racial Equity.
A. In the wake of George Floyd's murder, we made bold commitments around racial equity. As a company very close to that tragedy and everything that came out of it, we decided we had to do better. The task force was our way of engaging leaders across the company in how to meet our commitments and was additionally focused on extending our impact in the community as well.
The diversity steering committees aim to create better, more diverse atmospheres within individual departments and teams. We have a number of them. I have one for my team that works on how we educate on DEI, create an inclusive environment, and retain and advance diversity within our department.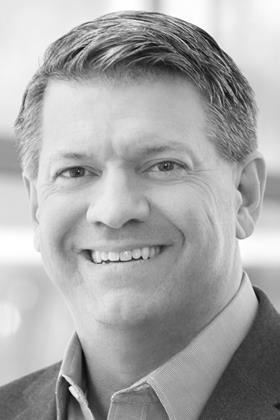 Q. What is the scope and scale of the compliance and ethics team's role in driving DEI goals?
A. To a large degree, it's not an easy task to say we want to hire people of 'this ethnicity' or 'this gender' for these certain roles without creating concerns about fairness and legality. We spend a lot of time helping the enterprise navigate that and ensure we are doing things within our legal obligations while also ensuring people feel good about fairness within the company.
Q. How do you handle employment issues stemming from Best Buy's diversity and inclusion plan?
A. We want to be incredibly sensitive to the fact there are widely divergent points of view everywhere in our society, and they are increasingly divisive. What we want more than anything is for people to understand we judge on behavior and whether you're able to support and abide by what the company stands for. We're not going to judge you based on what political beliefs you might have, but there is a line where if your point of view makes you unable to support what the company is doing on a human rights and employee basis, then that can be a challenge and a basis for saying, 'You're not abiding by our policies.' We try to pursue those situations in what we hope is a thorough and objective manner when they come up.

Aly McDevitt is Data & Research Journalist at Compliance Week. She has a background in education and college consulting. Prior to teaching, she was an editor/author at Thomson Reuters.
View full Profile