Editor's note: Compliance Week's National Conference is back in-person for the first time in nearly three years. The event, held May 16-18 at the JW Marriott Hotel in Washington, D.C., features a robust agenda of keynotes, small-room panels, interactive workshops, and more.
Check out the full agenda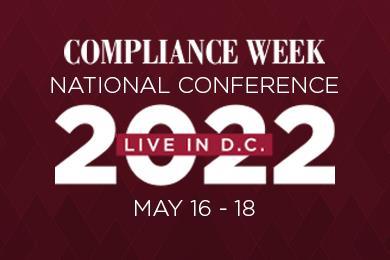 The National Conference agenda features a new format on Day 1, nine keynote-type sessions, 21 smaller room panels, more than a dozen intimate boardroom-style "conversations," four interactive workshops, a VIP think tank, a women's brunch, and plenty of time for networking. Use code CWKN200 at registration for $200 off.
Download agenda
Register
Tyler Hand, chief compliance officer at Western Union, will speak as part of a panel titled, "The Fast-Evolving Risk Working in High-Risk Countries—Experiences and Lessons Learned." He recently caught up with Compliance Week to offer a preview of his session and the topics to be discussed.
Q. What are some fast-evolving risks in high-risk countries or regions, and how should businesses handle them?
A. Issues such as war or armed conflicts, terrorism, corruption, fraud, human rights abuses, human smuggling, human trafficking, child exploitation, transnational organized crime, gang activity, counterfeit goods, and narcotics often present at high levels in high-risk geographies. Where governance levels are low or illicit activity is unchecked, financial services are often targeted for abuse in connection with these activities.
While most activity in high-risk geographies is legitimate, it can be challenging to distinguish and separate the bad from the good, particularly where regulation and rule of law are less effective. In addition to the potential for increased regulatory risk, these types of issues increase reputational risk for companies.
Organizations should consider their company risk profile and the effectiveness of their control environment when determining how to respond. We have established a financial crimes risk assessment framework that helps us identify and understand our risks in the geographies where we operate. Using our risk assessments, we have developed a comprehensive compliance program that supports our ability to detect, deter, prevent, and report on illicit transactions.
Q. What are some tips and lessons learned for handling potential business interruptions in high-risk countries?
A. Maintaining operations in these areas through periods of disruption requires specialized capabilities and close monitoring of the situation by expert staff. It is also critical companies assess emerging risks and evaluate the potential for outages or shifts in business services through scenario planning. Companies should consider how an emerging risk might impact anything from your settlement to availability of services to your consumer.
In Afghanistan, for example, we offer our services through our network of partner banks within defined geographical areas that allow for risk management consistent with the current threat landscape. Additionally, our transactions involving Afghanistan are subject to specifically designed controls, which are intended to mitigate the risk that our services are misused. We won't offer our services where we can't understand the risk or control it appropriately.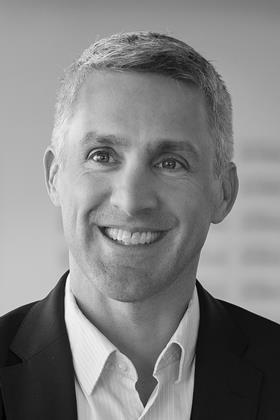 Q. Risks can rise and fall with certain events, like natural disasters, pandemic, and war. The Russia-Ukraine war is a recent example. What were some of the risks elevated by that conflict?
A. We generally have both regulatory and reputational risk that comes out of these events. As a U.S.-based company, we are committed to adhering to all U.S. sanctions in addition to any local laws and regulations of the jurisdictions in which we are operating. As was the case with the war in Ukraine, these types of situations will often result in sanctions and other regulatory measures. They also often change the behavior of people impacted by events and might increase the need for remittances to provide for basic and urgent needs.
We always strive to put our customer needs first while remaining in compliance with relevant laws and regulations, adhering to our ethical standards, and understanding and mitigating the risk that our services will be misused. Considering Russia's prolonged assault on Ukraine, we made the decision to suspend our operations in Russia and Belarus.
With the urgent need for remittances to support the people of Ukraine, we have also been closely monitoring for financial crimes, which can unfortunately also increase with these types of events. In particular, crises can cause increases in human trafficking, money laundering, bribery and corruption, and fraud.
Moreover, we are increasingly focused on evaluating our business relationships from an environmental, social, and governance (ESG) perspective. We have a cross-functional team of senior leaders implementing our long-term ESG strategy development as well as our ESG reporting and disclosures.
Q. Every compliance team must address compliance risks related to money laundering and corruption. How should you handle the elevated risks involved with these issues in high-risk countries?
A. All types of financial crime threaten the individuals, families, and businesses we serve. They also threaten our agents and the foundation of our business. We have risk-based policies, procedures, and controls underpinning our products and services and governing where we do business.
As mentioned, our processes include due diligence and ongoing reviews of partner and customer activity. We make extensive use of technology to monitor and investigate transactions for potential illegal activity, and we regularly report suspicious activity in a manner consistent with our regulatory obligations and applicable laws in countries where we do business.
Beyond establishing a compliance program that addresses these obligations, we have also developed a robust law enforcement outreach program. External partnerships with law enforcement, as well as nongovernmental organizations and other companies, gives us more pieces of the puzzle, which helps us better identify, assess, and mitigate anti-money laundering/countering the financing of terrorism risk. It is in our interest to keep our services out of the hands of those who would use them to do harm, and we remain committed to that effort.

Aaron Nicodemus covers regulatory policy and compliance trends for Compliance Week. He previously worked as a reporter for Bloomberg Law and as business editor at the Telegram & Gazette in Worcester, Mass.
View full Profile