A collegiate champion rower, Lynn Haaland knows how to stay the course.
Which is why in January 2016, when she left the U.S Department of Justice after nearly 13 years to join PepsiCo as its global chief compliance and ethics officer and chief counsel for cybersecurity, she didn't dwell when a landmark case she helped launch took an unexpected turn.
Ardit Ferizi, a Malaysia-based hacker who stole the personal information of approximately 1,300 U.S. military members and other government personnel and sold it to the Islamic State of Iraq and the Levant (ISIL), was extradited to the United States on Jan. 22, 2016. Haaland had charged Ferizi via criminal complaint in October 2015—the first cyber-terrorism case ever brought by the United States.
Ferizi was later sentenced to 20 years in prison, with the case prosecuted by Haaland's former colleague, Brandon Van Grack. She had pushed for him to take over, "so I knew my baby was in good hands," and she had only positive thoughts about the outcome.
About Lynn Haaland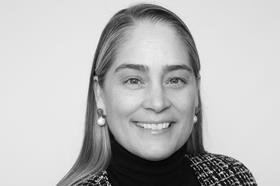 Title: SVP, Deputy General Counsel, Global Chief Compliance and Ethics Officer, and Chief Counsel, Cybersecurity, PepsiCo
About PepsiCo: PepsiCo is an American multinational food, snack, and beverage corporation with products sold in more than 200 countries and territories and 22 brands that generate more than $1 billion each in estimated annual retail sales.
Location: Purchase, N.Y.
Years of experience: 20+
Areas of expertise: Investigations; cyber-security; global anti-bribery and anti-corruption; problem solving
Quote: "One thing I'm comfortable saying about myself is that I'm as competitive as the next person, and I absolutely want to win, I want to do the best job, but I want my team to win."
"Is there some part of me that thinks, 'Wow, I only had to wait three months to get that done'"? she asks. "Yeah, and maybe then who knows what could have happened after that. I don't waste too much time on it.
"One thing I have learned about myself is that I'm as competitive as the next person, and I absolutely want to win, I want to do the best job, but I want my team to win."
Vain isn't a word those who know Haaland use to describe her. Her parents were of Scandinavian descent, though she grew up in New England. Her father, Gordon, was the first member of the family to go to college and would go on to earn his doctorate, becoming the president of the University of New Hampshire and later Gettysburg College.
From that background, there wasn't any question Haaland and her brother would go to college, and she studied comparative literature at Princeton. It was there that she helped the women's varsity crew team to a national title.
"You try not to live in the past, but whenever anybody brings that up, I'm not going to deny it," she laughs. "You don't have to be particularly athletically talented [to row], which is good in my case—you just have to be super determined and tough."
Harnessing those traits, as well as the discipline and teamwork learned from all those hours on Carnegie Lake, she took a job as a paralegal in Washington, D.C., out of college. There she found a new passion, one that prompted her to return to school and earn her law degree from George Washington University.
"What appealed to me was the practical side of it," Haaland said. "You would have clients from lots of different industries, lots of different businesses. I wanted to learn about all of that. I liked the idea that you wouldn't have just one client; you'd have different clients and see a range of different industries and different problems.
"Also, for a woman, I liked the idea that you pass your bar exam and it's objective. Once you've earned that credential, nobody could take that away."
Just out of law school, Haaland worked in Washington, D.C., and then the Paris office of the law firm White & Case as a junior associate.
She subsequently was recruited by her GW Professor Thomas Buergenthal to an arbitration tribunal in Switzerland, helping to adjudicate claims to the dormant Swiss bank accounts from World War II, before returning to the United States to work at Freshfields Bruckhaus Deringer and the United Nations in New York City.
Following her return to the United States, Haaland decided to focus on her other main interest: criminal law. Which is why, when she saw an opportunity to work in such a role at the Justice Department, she decided to take a shot.
"By then I'm late 20s, and I'm thinking, 'No one is going to hire a 40-year-old trial attorney who's never been to trial. That's not how it works. So I better go someplace where I can be the one in court,' " Haaland said. "As soon as I paid off my law school loans, I immediately put in my application to a couple of U.S. attorney's offices, and it worked out for D.C."
Haaland worked as an assistant U.S. attorney for the District of Columbia and then the Eastern District of Virginia (EDVA), later becoming deputy chief of the national security & international crime unit. The Ferizi case came along—"At the time, you're not necessarily thinking about it being the first, you just want to get it right" Haaland said—and just a few months later, so did an offer from Tony West, then-general counsel at PepsiCo and now chief legal officer for Uber, to join him at PepsiCo.
"I loved those cases," Haaland said of her time at the EDVA. "I would go back tomorrow. But prosecutions are, by their nature, reactive. It's not always the best way to prevent something bad from happening. Haaland explained that at the time, she was working on several cases relating to the conflict in Syria.
"I thought, 'There are a lot of super smart people like [former PepsiCo Chairman and CEO] Indra Nooyi and Tony West who get up every day and don't think about Syria. So maybe I should go to PepsiCo to learn about business and the world in new ways,' and so I did."
West was new to PepsiCo himself after also working for the Department of Justice, where he was No. 3 in the department, and his focus was to "double down on compliance and ethics." He sought someone who could be a strong compliance chief but also a deputy general counsel and a boon to the company's legal acumen. Haaland, whom he did not know at the time, had been referred to him, and she emerged as the clear choice for the job.
"In many ways, it was an easy choice for me to choose Lynn," West said. "Because of Lynn's style and because of the ability she had to quickly gain the trust of key board members, the audit committee, and other members of the C-suite, most important the CEO, I think she was able to emerge as a leader very quickly in ways that others had not been able to do."
With PepsiCo, Haaland inherited what she believed to be an already strong compliance program. "My job was to make it better," she said. She felt the food and refreshment giant could use some refreshing of its own, so she implemented the following:
A new annual code training for the company's global population of 265,000 employees.
A new anti-corruption, anti-bribery vetting program of outside partners.
Multiple tools to better track compliance procedures.
A plan to bring the company's global average days to close to within 70 days—in line with the Speedy Trial Act.
On the latter, Haaland's compliance team—numbering approximately 50 people, including the IT legal team, which she co-managed—got the average below 60 days.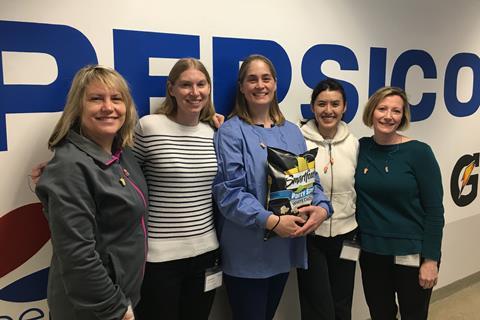 "If you have a problem, you want to get in and figure it out and fix it. If you don't have a problem, and this was always my talking line to the business, you want to get in and figure that out and get out," she said. "Let people get back to work. So I'm proud of that."
Also a point of pride to Haaland is a compliance and ethics app at the company, along with a redesign of the department's Web presence. Launched in December, the site now includes "Cautionary tales and words of wisdom," anonymized, real-life cases that are added every two weeks to engage employees in thinking about how to do things the right way.
"I was asking for an app from the day that I arrived; we finally got it done, and I'm super excited," Haaland said. "Initially we didn't get the word out, and now we are getting the word out."
Working at a global company, Haaland drew on her previous international experience and background to better connect with her colleagues. For Shana Cappell, senior legal director and chief anticorruption/investigations counsel at PepsiCo, the fact that Haaland had that kind of track record helped her settle into her role after nearly 14 years as an outside counsel.
"I think there was a bit of a learning curve for both of us, which we kind of did together," said Cappell. "She always, as a manager, has been open with her communication.
"Lynn doesn't sugarcoat things. If there is an issue, you'll know that there is an issue, but she's not alarmist. … Personally for me, I wouldn't have been able to do my job with somebody who was alarmist. It would have been horrible."
Haaland's work has also earned her recognition outside the company, including a finalist nod for Chief Compliance Officer of the Year (large-sized company) and giving the keynote address at the Women in Compliance Awards in London in March. In addition to her role at PepsiCo, Haaland is the company's representative on the board of directors at WIN, an organization that works to transform the lives of homeless women in New York City.
Those passions helped connect Haaland with Amy Conway-Hatcher, a partner at law firm Baker Botts who has invited Haaland to speak with her on panels geared toward women in the field.
"It's been a great working relationship in terms of our collaboration, not just on the matters that we work on together but in doing outreach to women at our level and figuring out how we can help support and sponsor each other," Conway-Hatcher said.
After three-plus years at PepsiCo, the course has once again shifted for Haaland. She leaves the company after agreeing to stay through the first quarter of 2019. Though she is departing the company, she'll remain its representative on the board at WIN, something she "couldn't be happier" about.
"PepsiCo has been an incredible experience," Haaland said. "I tried to be very thoughtful about how to challenge the team, bring in the right people, hire the right people, but also challenge the folks that were there to try to think in new ways and be the best we could be. All that I feel that we've done—we have a great program in place—and what I'd like to do now is go build one somewhere else and not be necessarily the person maintaining."
As someone who left PepsiCo to do the same, West understands and appreciates Haaland's desire for a new challenge. And, given her experience, he expects nothing but big things from his former recruit.
"She is so talented and skilled at the way she is able to work with others and move the needle in a very positive direction, particularly within a bureaucracy or within a situation where she needs to gain the consensus of other stakeholders," he said. "I think those skills will be valuable to her and will benefit anyone with whom she works in the future."

Kyle Brasseur is Editor in Chief of Compliance Week. His background includes expertise in user personalization with ESPN.com.
View full Profile