There are times in every reporter's life when he or she wishes they held onto an old notebook.
We are not talking about a quote dispute or anything of the like. Rather, that the raw notes contain so much more, in content and personality, than any resulting story could contain.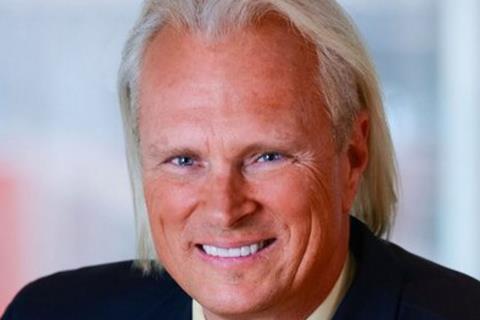 That was among the first thoughts to strike us upon learning of the passing last month of former CFTC Commissioner Bart Chilton at the age of 58.
Clinton, named to the Commodity Futures Trading Commission by President Obama (he served from 2007 to 2014), struck more a figure of a rock star—someone who stepped out of a 1960s jangle-pop supergroup—than a regulator. He was immediately recognizable for two things: his ever-present cowboy boots and his post-shoulder-length fine, white hair.
In an earlier life Chilton was a political appointee of both President Bill Clinton and George W. Bush, rising to deputy chief of staff to U.S. Secretary of Agriculture Dan Glickman. He was also the author of "Ponzimonium: How Scam Artists Are Ripping Off America."
A typical call with Chilton: a quick response to a question; a full-throated defense of pet projects; and then a even longer chat about music and movies. It was always a fun conversation.
There would be references, trivial, fundamental, and elucidated: Bruce Springsteen, war, board games, classic movies, Everclear, and Armenian composer Aram Khachaturian, who wrote "that plate-spinning song where an act spins a large number of plates on teeny tiny poles."
Chilton's grandest skill was to communicate how the often-opaque derivatives and commodities marketplaces had a direct effect on average consumers and farmers.
Specifically, there were proposals he says the CFTC needed to prioritize (although it did, and still, remains slow to do so). Among the highlights of his agenda, hatched alongside deliberations for the Dodd-Frank Act:
Direct access to electronic bank records
"There are still some futures commission merchants that don't provide self-regulatory organizations or the Commission with electronic access to their bank records," Chilton would say, adding that there should be a "zero tolerance" policy for such firms. "If they don't allow direct access to electronic banking records, let's immediately deny their ability to hold customer funds."
Standardized audits
That meant, in his view, ensuring that when front-line oversight and examinations are conducted by a self-regulatory organization, an FCM is audited by the same standards required by the Commission. These standards, in his view, should include testing internal controls and thorough examinations driven by the risk profile of the FCM.
Liquidity notification levels
Chilton also frequently suggested "Liquidity Level One" as a circumstance in which an FCM is approaching a problematic liquidity event and the firm may encounter difficulties meeting obligations.
This stage should require the FCM to immediately notify the Commission and other pertinent regulatory authorities when, for example, the firm is placed on "credit watch," or a bank or other financing entity withdraws credit facilities, or an affiliate experiences a bankruptcy.
"Liquidity Level Two" would be a circumstance in which the FCM no longer has enough liquidity to continue operations. In such a situation, the FCM would be required to transfer customer accounts to another, solvent FCM.
Consumer education and disclosure
Chilton fought to require disclosures to existing customers and provide transparent business activity information for consumers.
"As the futures industry moves toward more retail-oriented businesses and, in order to ensure more transparency and consumer-customer education, we should require FCMs to disclose the business activities in which it engages—including proprietary trading activities and the risks associated with those activities," he once told us. "This will provide an opportunity for consumers to make better-informed decisions about where to place (or not place) their hard-earned money."
Separate of these initiatives, Chilton also frequently reiterated his pitch for a "Futures Insurance Fund," similar to the protections offered by the Securities Investor Protection Corporation for customers of failed brokerage firms and the Federal Deposit Insurance Corporation for bank deposits.
"It makes no sense that such insurance protection is afforded to banking customers and those who invest in securities, yet not people that invest in futures. The funds of futures customers are every bit as significant as those of other customers," he once said.
These protections, he often said, were underscored by those affected by the "MF Global debacle" and collapse of Peregrine Financial Group.
High-frequency traders, in his words "cheetas," were another of his designated problem children.
"HFTs need to be registered. Crazy but true, they don't have to be now," he said way back in 2012. "Heck, we've asked the exchanges how much volume these HFTs create, and I'm astonished that they haven't been able (or maybe willing) to tell us. We need them to be registered so we can get information like that. They should be required to test their programs before they are put into the live market and have wash blocker technology to avoid cross trading … These programs also need to be required to have kill switches in case their programs go wild."
Once again, in a 2012 speech, Chilton stressed the common denominator to his initiatives. They are words of advice, albeit in his own inimitable style, that all regulators and legislators should heed.
"In just about every speech, statement, or thing I do, I make it a point to talk about consumers," Chilton said. "If I've missed mentioning consumers someplace, it was a mistake. They are my true north. Consumers are the folks, after all, most impacted by the markets we regulate."
"Think about it: these markets were originally established to provide end users of commodities a vehicle to hedge their business risk and for consumers," he added. "When I say 'for consumers' I mean that the markets had the goal of ensuring that the prices people were paying were fair. We call that "price discovery." It is critical to our mission and to consumers that price discovery in these markets always remains front and center in all that we do.
"These markets impact just about everything from a gallon of milk or gas to a home mortgage. Furthermore, when things go haywire in markets, or when something sneaky occurs, who gets hurt? Yup, consumers usually get the short end of the stick, or perhaps the shaft—"Shaft … Can ya dig it? … Right on." That's why financial reforms are something we feel so strongly about."