Compliance Week mourns our friend and colleague, Joe Mont, who passed away Tuesday after a lengthy illness.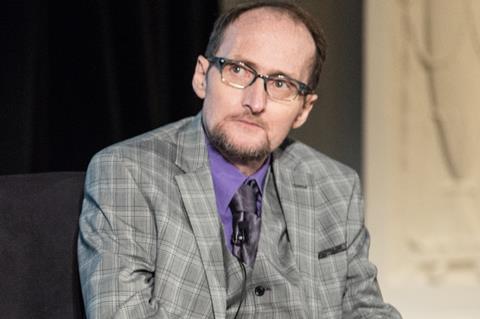 Joe was an integral part of the Compliance Week team for the past 7-plus years, writing on a plethora of rules and regulations under both the corporate and political umbrellas. He was an award-winning journalist who was twice ranked on Assent's "Top 100 Conflict Minerals Influence Leaders" list.
A graduate of Suffolk University, he began his 26-year journalism career at the TAB Newspapers, then became Editor in Chief of the Bulletin Newspapers chain of publications before heading to TheStreet.com, where he covered personal finance.
Earlier in his career, Joe was also co-publisher and editor of Cigar Lifestyles Magazine, where he once famously traded advertising space in the publication for a cigar store wooden Indian, which he proudly displayed in his home. Besides cigars, Joe's hobbies included photography and movies.
Joe was a true old-school newsman. If not for his trademark scally cap, Joe would have probably donned a fedora with a "PRESS" card sticking out of it. He had a keen wit and could talk on a variety of subjects both inside and outside of compliance. He frequently offered counsel and direction for the team and was adept at getting people to see all sides of an issue. Often a devil's advocate, Joe pulled no punches when you asked his opinion.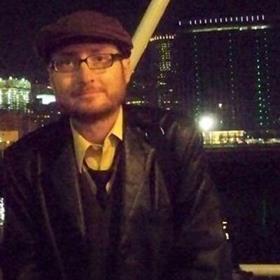 He hated meetings. And he suffered no fools.
To the office he was known affectionately as a curmudgeon, exemplified most recently when, after being asked by someone on the business staff in a meeting about the types of stories we publish, he exclaimed, "You'd know if you actually read them." We all got a good laugh out of that.
What made him a phenomenal journalist was his ability to talk easily and candidly with anyone about the most complex regulations and then bring those regulatory intricacies to the audience in clear-cut, straightforward prose. One of the most authentic people in the business, Joe was a gifted writer, a dogged reporter, a frank conversationalist, a tireless worker, and a tried-and-true friend. He will be sorely missed.
His passing is not just a big loss to the Compliance Week family, it's a loss for the compliance profession at large.
As a tribute to Joe and in honor of his journalistic talent, please enjoy some of his best work from over the years:
Features
A new CCO's Herculean task at Wells Fargo: Compliance Week chats with Wells Fargo CCO Mike Roemer about the challenge of rebuilding trust at a company that's been the poster child of compliance and risk management gone wrong.
Wells Fargo CEO faces bipartisan furor: You are having a bad week when, as a CEO, you are called before Congress to testify. You are having a horrible week when the complaints against you unite Democrats and Republicans.
Conflict Minerals, Year 2: The Auditing Challenge: Few companies so far have addressed the audit requirement in the SEC's Conflict Minerals Rule, although that will likely change as the deadline for your second year's filings approaches.
How the Panama Papers uncovered a global cornucopia of corruption: Working from one of the most ambitious whistleblower tips of all time, more than 370 journalists in 80 countries embarked on a year-long effort to parse through leaked files from the Panama-headquartered law firm Mossack Fonseca.
A practical guide to compliance technology: A slate of new technologies is poised to push the compliance function to new horizons of efficiency and effectiveness. It may be easier said than done, however—especially without a plan of attack.
Uber breach sheds light on how companies use 'bug hunters': As a cyber-security tool, companies are turning to outsiders to hunt down software and security flaws. The concern is that bug bounties may become excessive or reward illegal activity.
Columns
Epstein lesson: Ignored compliance advice a red flag: The Jeffrey Epstein scandal serves up a cautionary lesson for those who work for companies that put profits over ethics.
After another arrogant move, Facebook needs to be put in check: The social media company is hardly quiet about its crypto initiative, but nevertheless failed to see the materiality of creating a global payments system.
Avenatti arrest fallout: don't confuse whistleblowing with extortion: A high-profile arrest of Michael Avenatti for an extortion scheme against Nike raises difficult questions of corporate responsibility regarding whistleblower initiatives.
Hot and getting hotter in Tesla's kitchen: The real discussion surrounding Tesla and tweets from CEO Elon Musk is a much-needed debate about boards of directors.